We're often asked which is the best social media platform for influencer marketing, and our answer hasn't changed over the years: it depends on the campaign goals.
For people who are looking for one-size-fits-all advice, that may not be a very satisfying response, but it's the truth: there really is no one social media platform to rule them all when it comes to influencer marketing (despite what the platforms themselves may lead you to believe!).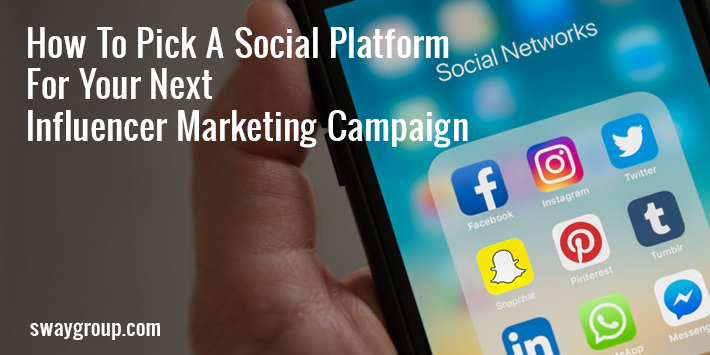 At Sway Group, every influencer program begins with strategy. We evaluate our client's business goals and target audience in order to provide our expert platform and content recommendations.
All of the tactical decisions that go into an influencer marketing campaign — choosing the influencer, the platform, the messaging, the promotional efforts — rely on a variety of factors that will be unique for every brand.
What is the best social media platform for influencer marketing?
If you're looking to target the right social platform for your influencer marketing, it's best to start by reviewing what each platform has to offer. Let's take a look at the 5 main players in the social space: Instagram, TikTok, Facebook, Twitter, and YouTube.
*This post was updated in 2023 to reflect new stats and surveys.
Instagram and Influencer Marketing
Instagram has taken the lead as the top social media platform for influencer marketing campaigns. 68% of brands consider it the most important platform for their efforts. Stats show that 81% of people use Instagram to research products and services. And 35% of Instagram users will make a purchase on the platform.
Instagram generally skews towards younger audiences. 31.7 percent of U.S. Instagram users are between 25 and 34 years old (as 2/23), with the second-largest user group being 18 to 24-year-olds with a 25.7 percent share.
Instagram influencers can drive high engagement on both standard feed posts and Stories. Stories, in particular, are an effective option for sponsored content, as it has a less polished and more timely feel than a user's regular feed. As a result, sponsored content can feel more authentic and relatable (much like the less-formal blog posts of years past).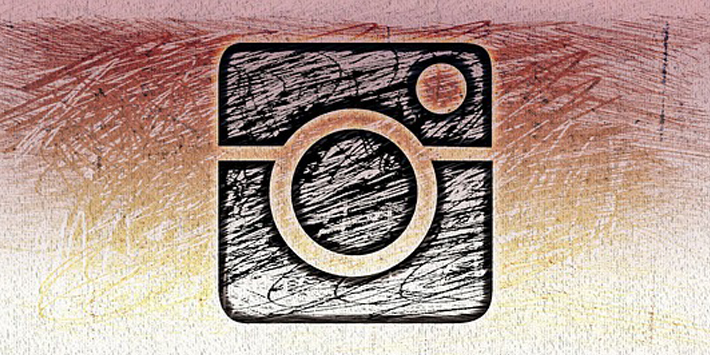 Additionally, features like live streaming and the ability to link outside the platform help drive real-time engagement and sales action. Instagram has continued to add new features with Instagram Shop, Instagram Reels, and Instagram Guides. All of these add value to influencer marketing campaigns and are exciting developments for the platform.
If you're targeting a younger audience or focused on visually-oriented verticals (home decor, food, fashion, makeup, etc.), Instagram definitely has the right elements for success.
TikTok for Influencer Marketing
A relative newcomer in the social media scene, TikTok's explosive growth has transformed the platform in recent months into a vibrant place of brand discovery. Its highly engaged community loves shopping, sharing thoughts on products and services, and discussing brands and consumer experiences.
With over a billion monthly active users (and growing) and a demographic that's growing up with more associated spending power, TikTok's promotional appeal has never been stronger. TikTok's users tend to be young, but TikTok's audience has been growing in demographics, particularly since the COVID-19 lockdowns in 2020.
You'll probably recall stories of TikTok's significant consumer influence throughout 2020 and 2021, emptying retailer shelves in the wake of surges in demand for skorts, feta cheese, leggings, and much more. Content verticals of all kinds have continued to flourished on TikTok, with specialty niches that are ripe for incredibly targeted marketing opportunities.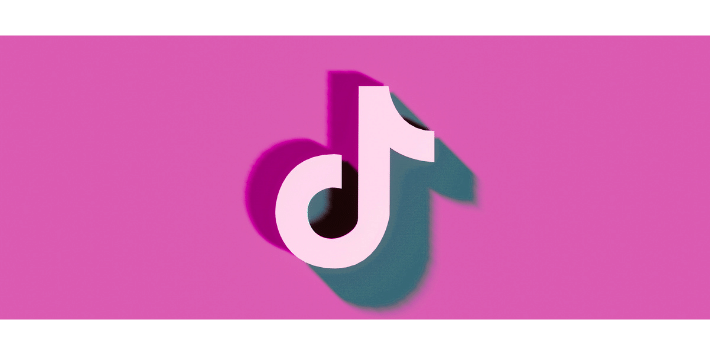 The best TikToks are creatively evocative and drive connection through shared experiences. Brands that can authentically contribute to the conversation with influencers in a fun, relatable way are going to be far more successful on TikTok than those who rely on commercial language and imagery.
There are TikTok creators of all kinds, serving up an endless variety of content in a variety of categories (esp holiday marketing). These are the people who truly understand the intricacies of the platform, and can best connect with users through entertaining performances, challenges, duets, and other platform-specific strategies.
Facebook and Influencers
Boasting 2.89 billion monthly active users and counting, Facebook has more users than any other social media platform. 25 to 34-year-olds account for the biggest age demo at 23.7 percent of Facebook users, with the next largest groups being 18-24 and 35-44 (at about 18% for both).
With 36% of Facebook's users being 45+, this is definitely the platform for reaching older audiences — but as you can see, Facebook is still a key channel for younger consumers as well.
Facebook has the numbers, and as a long-established social network (in Internet time, anyway), many influencers have had time to build their name and reputation. As the most widely-used social media channel, brands have a strong chance of finding their precise target audience through an equally targeted creator.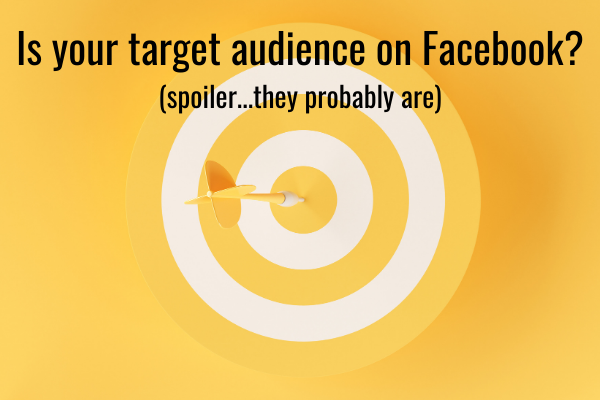 Newer features like Facebook Stories offer engaging ways for creators to share content, and the freshly-launched Meta for Creators site indicates that Facebook is continuing to invest in exciting creator/brand opportunities.
Tap into Facebook's undeniable appeal if you're looking to target millennials, Gen Xers or boomers, but look elsewhere for reaching young teens, who are using Facebook much less than other platforms. (For now, anyway: Meta is hard at work trying to fix that problem.)
Twitter Works for Influencer Marketing
Twitter has a daily active user count of 211 million, with the majority — over 38% — aged 25-34. Like other social platforms, Twitter experienced significant growth in 2020 and now offers access to a population that's "younger, wealthier, and more educated than the average American."
In our experience, Twitter is a great all-around channel for amplifying blog and video content, as well as directly sharing brand messaging via tweets. It's particularly well-suited for sponsorships centered around topical events and holidays, due to its hashtag-driven searchability.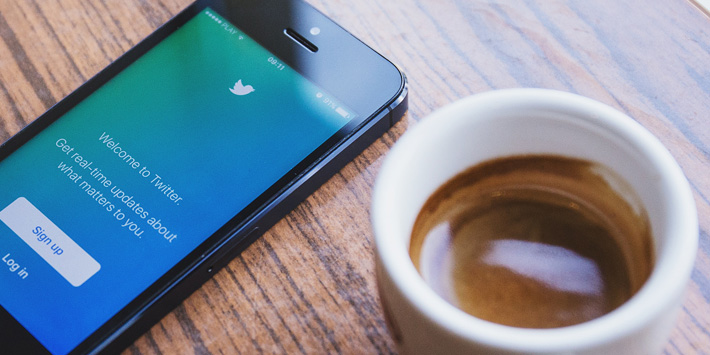 Twitter can be noisy, but it remains the place to get involved in trending and real-time conversations. One main difference between Twitter and other platforms is that Twitter is far more timely than most.
YouTube and Influencer Marketing
Love it or hate it, YouTube is the place to be to reach Gen Z. In fact, 95% use it and 50% state they "can't live without it." It's also a powerful platform for sharing brand experiences in a visual and participatory way (influencers showcasing makeup as part of a branded tutorial, for example).
77 percent of U.S. internet users aged 15 to 35 years use YouTube, out of its over 126 million unique monthly viewers. While there's no denying its appeal to younger audiences, YouTube brings in older viewers, too: 67% of seniors aged 56+, for instance.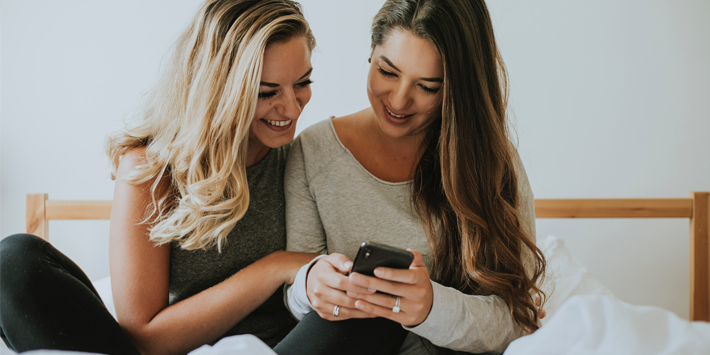 90% of people surveyed around the world say they discover new brands or products on YouTube. This platform's enormous reach has driven a new high in global YouTube influencer marketing spending, which was estimated at 6.6 billion U.S. dollars in 2020.
Because YouTube does have a high cost of entry for popular influencers, we often suggest working with YouTubers on their other platforms, as this can yield a much higher return on investment and reaches the same highly engaged audience.
Mixing and Matching the Best Social Platforms
Now that we're gone over the options…why not choose more than one? Focusing on just one social media platform drastically reduces the opportunities for connecting authentically with your target audience. Different platforms allow brands to access varied audiences with a broad range of content that engages in a variety of ways.
Successful content can also be cross-promoted from one social platform to another. For example, if a TikTok post is gaining momentum, try sharing it via Instagram Stories — or share an Instagram post via Twitter (especially now that Twitter allows Instagram previews).
The Final Word on Social Media Platforms
Proven digital strategies like influencer marketing offer word-of-mouth benefits and can also be adjusted on the fly to stay relevant, which has become critical for today's brands. With news and perceptions changing at lightning speed, brands need to stay authentically in touch with consumer realities.
Whichever social platform you choose, know that audiences will be drawn to creativity and genuineness in lieu of overly polished, commercial content. Whatever the platform, whatever the medium, it will always be key for brands to allow creator partners to do what they do best.
Want to learn more about how Sway Group target specific social platforms for our clients? Contact us today for a custom proposal.