While Facebook might not be the first social media platform you think about when considering influencer marketing, Facebook is a very powerful tool that can be used to reach your potential customers and make sales. There are over 2.74 billion active users on Facebook, with the number increasing every day.
There are multiple reasons why your company should consider Facebook Influencer Marketing to advertise your products and services. Many companies have not yet realized Facebook's full marketing potential, especially when it comes to publishing or creating brand-sponsored content with Facebook Influencers.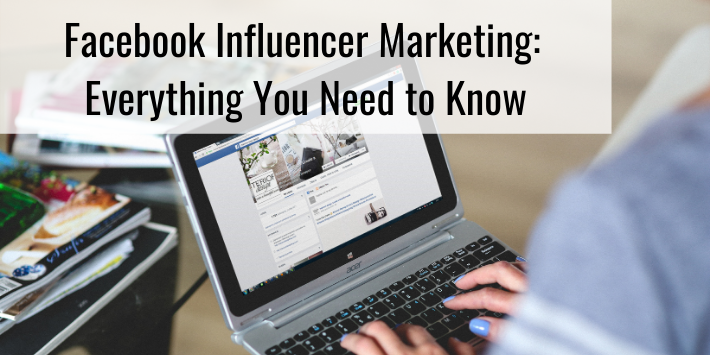 Facebook Influencer Marketing Basics
Before using Facebook Influencer Marketing, it's essential that you first determine if Facebook is the right platform to meet your company's ultimate goals. Who are you trying to reach with your marketing? If you're looking for a slightly older target audience, Facebook is a great platform to consider using. Facebook is a popular platform to gain customer engagement, video views, sell services or products, and educate your audience. If these ideas match your goals, Facebook should be a high consideration for your next influencer marketing campaign.
Why use Facebook for influencer marketing?
There are plenty of reasons to use Facebook for influencer marketing, from its popularity to cost-effective marketing options.
Facebook is Popular – Facebook is the third most visited website in the world, with over 2.74 billion active users. While numbers should not make your decision, Facebook is very special because it reaches 58% of the world's social networking population. Facebook is the only social media platform that reaches more than half of its users. People are browsing on Facebook, which means your potential customers are probably on there too.
Offers Specialization – Facebook offers so many ways to narrow down the type of audience you're looking for. You can find your audience based on general demographics such as age range, race, marital status, location, or income. However, you can go a step further to more specialized niches, such as people who just got engaged or those who just moved to a new city. These specializations can help you match up your services with a specific audience and find an influencer who is already part of this community.
Delivers Your Target Audience – Since there are so many people on Facebook, you're able to find a broader audience range. Most influencers have a Facebook page, where their audience already follows them, making it easy to reach their audience. It's simple to track how well your Facebook influencer marketing is doing with analytics and multiple metrics. With these numbers, you can see how well your marketing strategy is doing and what adjustments your campaign might need to improve reach.
Less Expensive – The content on Facebook is less refined than other platforms such as Instagram. Influencers are less expensive than Instagram. Facebook is the less expensive route for influencer marketing.
Is your target audience on Facebook?
63% of the United States population over the age of 12 uses Facebook. What does that mean for specific age groups? 55% of the people who are 55 or older use Facebook. The highest population of Facebook users are between 35 to 54 years olds, with 74% of that age range using Facebook. The least represented population is between 12 to 34 years old, with only 34% of this age range using Facebook.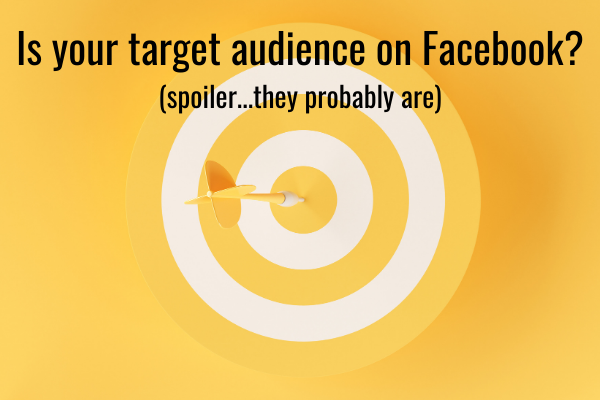 You can use Facebook to target any age range but will have optimal success if your marketing demographic is between 35 to 54 years old.
Ideas for Influencer Marketing on Facebook
There are many ways to optimize your Influencer Marketing campaign for Facebook. The basic idea is that you want to promote engagement with your audience to turn potential customers into paying customers.
Videos ­– Videos are a great way to showcase your product, highlight its features and demonstrate how to use your product or services. Your influencers can also make a regular video and naturally integrate your product. Short videos with catchy titles tend to do best because they're easy to digest by your audience. Asking a question at the end of the video or encouraging users to tag their friends is a great way to increase engagement.
Facebook Live – Facebook live videos are naturally pushed to the top of users' Facebook feed because Facebook prioritizes live videos. This is a great way to showcase your products or share a special message with your audience. Using a famous influencer will naturally attract more people to watch your Facebook live. You can encourage users to ask questions to promote interaction with your audience.
Giveaway promotion – People love free things. By creating a giveaway or promotion with an influencer, you can encourage interested users to comment, follow your page, tag their friends, and share the post. Giveaway promotions will increase engagement and followers on your page and introduce new people to your product and services.
Facebook Group promotion – Teaming up with a popular Facebook group to coordinate a special promotion is a great way to reach potential customers. Facebook groups are highly specialized with users who share a common interest, such as "I Love Dogs" or "Girls Who Love Travel."
Promote Blog Posts – You can redirect users to relevant content that is important to them. Instead of outright promoting your content, blog posts can be used to educate, inspire or help users find an answer to their problems.
Paid Social Advertising on Facebook
Facebook makes it very difficult without paid media to have organic reach and engagement with your posts. On top of spending money for an influencer to help you promote your products, you should also plan on a portion of your budget to go to paid media to reach your target audience. To figure out a realistic budget for your paid social media, you should know what type of reach and audience you're looking for and how long you want to run this advertisement.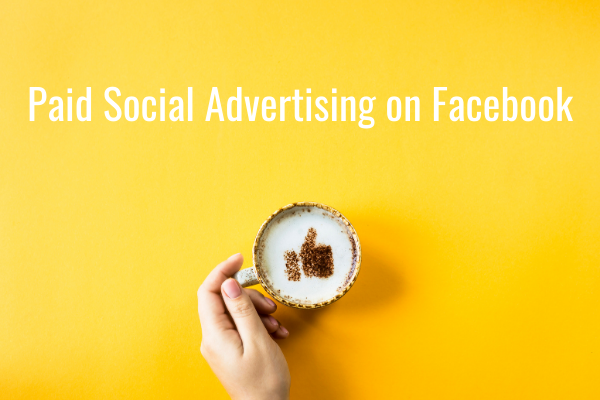 All those factors play a part in determining how much you'll pay for a Facebook campaign. If you're not interested in figuring out this part for yourself, hire a reputable company, who understands how paid media can amplify influencer marketing to take care of your marketing needs.
Additional Tips for Facebook Influencer Marketing
Brands are excited to move forward with influencer marketing campaigns, especially when they understand the benefits and see how it can fit into their marketing strategy. However, there are still some tools you'll need to use with your influencer to make sure that you're following Facebook guidelines for your advertisements and content.
Tools You'll Need:
Branded Content Tool: The Facebook Branded Content Tool has been around since 2016 and allows influencers to label posts that they've created in partnership with a brand. This helps keep both influencers and brands in compliance with FTC guidelines for sponsored content.
An eye for QA: Just because you're using the tool above doesn't mean you get to skip out on including "ad" or "sponsored" in the post. You'll want to ensure someone is checking the content once it's live. If you're not comfortable with this, hiring a QA staff that looks at every piece of content before and after it's posted, like the Sway group offers, is necessary for your campaigns.
Finding Influencers on Facebook
The last step before you can launch your Facebook Influencer Marketing strategy is to find your influencers. There are a few things you should consider when searching for your ideal influencer:
Use Facebook Pages – When you first look for influencers, you might be tempted to look for individual accounts. However, it's more important to look at pages because you can easily access influencers' content and information. Individual pages have security settings that make it harder to advertise through. You can also see right away the type of content your influencer posts about and how much of a following they have.
Use Relevant Keywords – You need to choose relevant keywords that are related to your products and services. For example, if you're looking to promote your dog product through animal pages, you might want to look through keywords such as "dog" 'dog lover" "animal lover" to see what pages will pop up. These results are ranked as the most popular pages for those keywords and should be considered as a potential influencer.
Ask for Media Kits – Once you've determined the influencers you want to work with, contact them and ask for their media kits or social media audience analytics. Numbers are impressive, but to find real impact with your campaign, you need to know how their audience reacts to their posts and the average conversion rate. These statistics will help you understand it's a relationship you should pursue.
Wrap-up
Finding an influencer for your marketing campaign can seem complicated, but it doesn't have to be. Using an influencer agency, like Sway, will help you find the exact perfect match for your Facebook influencer marketing. Once the ideal influencer-client relationship has been formed, we'll handle your marketing campaign's logistics to include the paid media to reach your target audience.
Want to learn more about how to incorporate Facebook into your next influencer campaign? (Or have a quick strategy call?) Reach out – we'd love to talk!