First there was Instagram Reels, then Instagram Shop, then a rearrangement of your home feed, and now there are Instagram Guides.
Lately it feels like there is always a new Instagram update launching. If your head is spinning, don't worry, we've got you covered on this feature.
Spoiler alert…we love it.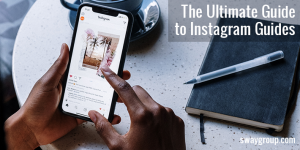 What are Instagram Guides?
An Instagram Guide is a way for creators to curate and combine their content into digestible chunks for their followers.
So if you have a lot of content about a specific topic, you can now create an Instagram Guide and promote it all at once. This works great for step-by-step tutorials, recommendations or tips.
Guides were originally launched in May of 2020 during the first part of the pandemic. At the time, Instagram worked exclusively with creators to create guides focused on well-being tips. After finding them successful, they have now expanded Guides to everyone.
How do you use Instagram Guides?
When you view a Guide, you can see both posts and videos that the creator has curated from their own content, or content they have saved. If you're interested in one of the posts, you tap on it to view the original content.
Instagram Guides can be created by combining three different types of content.
Places: Recommend places in your city and beyond
Products: Recommend your favorite products
Posts: Recommend posts you created or saved
How do you create a Guide?
To create an Instagram Guide, tap the plus icon on the top right of your Instagram profile page. There will be a drop down menu, and at the bottom is where you can choose to create a Guide.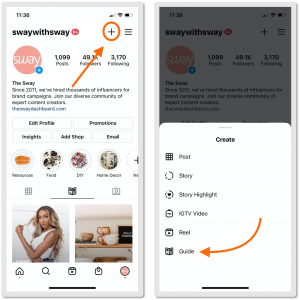 As mentioned above, you will then have a choice between choosing your type of Guide: Places, Products, or Posts.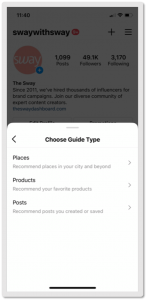 Places Guides allows a creator to choose their own posts or others based on a location. This is perfect for creating location-based recommendations such as restaurants or local attractions.
We can't wait to see what our favorite travel influencers do with this type of Instagram Guide.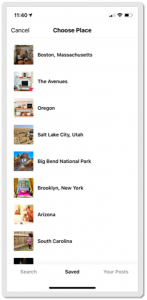 Product Guides pull together posts that are available with Instagram Shop. Creators can search through their own posts, posts from their favorite brands or even from their own wishlists to create these curated Guides.
This is a great opportunity for small businesses to promote their offerings or for influencers to include lists of brands they have worked with to extend their partnership.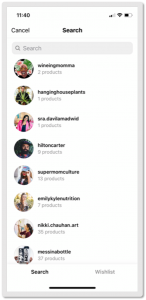 Post Guides will likely be the type of guide you will see most regularly. These Guides pull from any post you've published along with any post you've saved.
They are a great way to curate your favorite topic, your most requested content or step-by-step tutorials. They remind us of Instagram Story Highlights, but only better.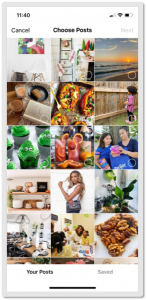 With each Guide you are able to choose a cover photo, add a title to the Guide, add titles to each of the posts and also add a little bit about the Guide and each post. After that, then you can easily share the guide to your profile.
This time, Instagram has really got this figured out.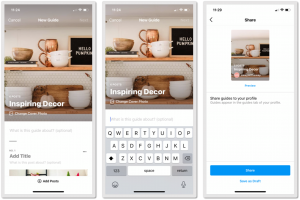 Where do you find Instagram Guides?
Instagram Guides can be found on a creator's profile page. It lives below the Instagram Story Highlight icons, between the icon for Posts and the icon for IGTV.
Once you click the icon, you will be able to see all of the Guides the creator has curated.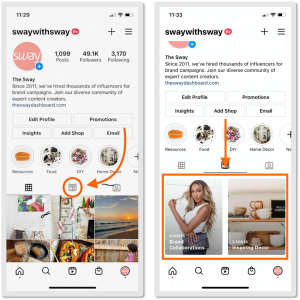 In addition to finding Guides on a creator's profile page, Instagram Guides will also be available through the Instagram Explore Page.
How can you share Instagram Guides?
Sharing an Instagram Guide is super easy. Once you've found a Guide that you love, you can share it to your stories or in a direct message to a friend.
It's as simple as choosing the paper plane icon that you're already used to using.
What are the benefits to Instagram Guides?
As mentioned at the beginning of this post, we're big fans so far of this new feature.
The Instagram algorithm has continued to change and evolve, which has made content harder to be seen by influencers. We love that our network of Instagram influencers have this new way to share their content both organic and sponsored and we suspect that early adopters of Guides will see the benefits.
Instagram typically rewards users by serving their content when they use new features.
We're also excited about the possibility of including guides in our influencer marketing campaigns for clients. We can imagine using all three types of Guides (product, place and posts) to showcase client's products and move the needle for their marketing campaigns.
If you would like to learn more about how Instagram Guides can be a part of your next campaign, click the button below to schedule a strategy session. We'd love to talk!