Choosing the right influencer for an influencer marketing campaign can seem like a daunting task these days. With millions of influential social media influencers spanning all sorts of niches and topics, brands are faced with the ongoing challenge of finding the right people to share their message.
A common mistake in influencer marketing is to solely focus on follower counts. Not only is bigger not necessarily better when it comes to influence, an influencer's audience size definitely shouldn't be the only consideration.
Choosing an influencer whose values aren't in line with a brand can be off-putting or even spiral into controversy, while influencers who are authentic, relevant, and strongly connected to their audience have the potential to drive lifelong loyalty.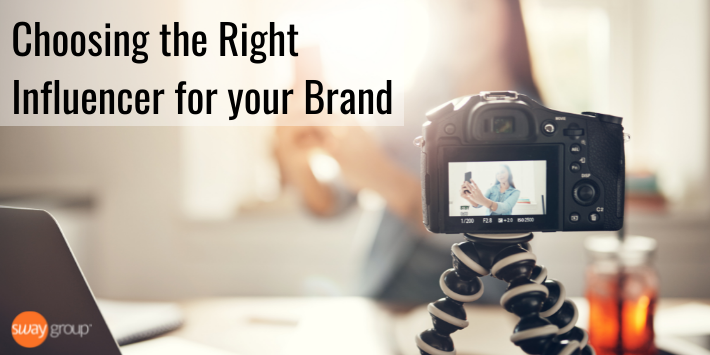 Brands know how important it is to work with the right influencers, but what constitutes "right" when it comes to influencer marketing success? Which aspects of an influencer's online presence are most relevant to the desired campaign outcomes?
In this guide, we'll walk you through the 5 critical elements of choosing the right influencer.
How to choose the right influencer for your brand
1. Clarify Your Brand Goals (And Values).
This may seem like a no-brainer, but it's essential to define the business objectives behind your influencer marketing campaign before identifying influencers.
Your KPIs — key performance indicators — will inform the overall strategy behind the campaign, while also providing the necessary metrics for determining success. It's also important to clarify company values to ensure influencer partnerships are in alignment: a conservative brand likely isn't a good fit for an outspoken progressive influencer, and vice versa.
Influencers who are naturally aligned with a brand's core values are far more likely to create compelling, relevant content on the brand's behalf — and their audience is more likely to pay attention.
While a full-service influencer marketing agency can handle KPI-driven influencer discovery and vetted recommendations, brands who are running campaigns on their own should start by creating an ideal influencer persona.
Just like marketing personas that help identify target consumers, influencer personas help brands understand the types of influencers they want to work with.
2. Look for Brand and Influencer Audience Matches.
When looking for influencers, brands should focus on creators who have a relevant audience. It can be easy to assume that a certain type of influencer will be identical to their followers, but that's not always true.
For instance, female gaming/woodworking/sports-focused influencers often have audiences that skew male, male DIY/interior design/crafting influencers have many female followers.
As a brand, you want to find influencers whose audiences are one and the same with your target consumer. Not only does this ensure that you're reaching the right people, it means your brand messaging is likely to resonate.

Influencer marketing platforms offer the ability to search filtered lists of influencers, but brands should note that they're limited to the influencers who have signed up on that particular platform.
Influencer marketing agencies often have access to a network of qualified influencers, and can offer brands a targeted list of potential influencers (spanning nano influencers, micro influencers, macro influencers and celebrity) to partner with.
3. Prioritize Influencer Authenticity.
Now more than ever, consumers are drawn to brand authenticity and authentic influencer connections. By this point we're all familiar with insincere, cash-grab influencer content that comes across like a stale commercial.
In comparison, influencers who remain credible and relevant to their followers are able to share brand messaging in a way that feels like a genuine recommendation from a trusted friend.
Ideally, influencers offer brands a way to authentically reach their target groups on a more personal basis. Well-crafted, relevant sponsored content that's presented with transparency (following the FTC guidelines for influencer marketing) has a better chance of engaging the right people.

Campaign outcomes are directly tied to how an influencer's post is perceived, and therefore its performance. You want branded content that's shared in a credible way, in order to drive the right kind of engagement and action.
So, with authenticity as the goal, what do you look for in an influencer?
You can start by scanning their content: are they including genuine, personal stories in their posts? Pay special attention to their sponsored posts and how those are presented.
Authentic influencers do much more than simply parrot a brand's party line, they share the genuine reasons they endorse a product or service. They provide a real-life context to their reviews that comes shining through in their storytelling and imagery. Their brand-sponsored content should feel like a natural extension of their own values, aesthetic, and voice.
An influencer's authenticity often translates into a more receptive audience, which leads us to the next topic:
4. Check Their Social Engagements.
When evaluating influencers' engagement, the first factor to consider is consistency. You want to partner with creators who are posting high-quality content on a regular basis regardless of whether it's on Instagram, Facebook, Twitter, TikTok or Twitch.
Not only are they likely to have more engaged followers, it's far less effective to collaborate with a creator who posts sporadically and/or infrequently. Over time, social media algorithms are sure to de-prioritize their content.
Next, it's time to look at the engagements themselves. Social media ngagements are critical to understanding how content is resonating with audiences, so look for levels of interaction in an influencer's post.
Are their followers liking, responding, commenting, and sharing their content? Are these genuine interactions from real people, as opposed to bots?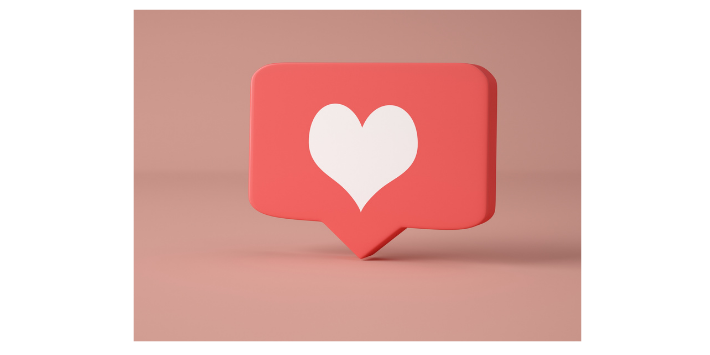 Engagements give brands the opportunity to listen, share, and build lasting relationships with target consumers. It's also the best way to measure influencer campaign ROI, with metrics that help demystify campaign reach by revealing levels of audience involvement.
While you're looking at influencers' engagement rates, take the extra step of checking whether they routinely respond to their audience. Influencers who interact with their followers tend to have a more devoted, attentive audience, who are likely to be receptive to their promotions.
5. Last But Not Least: Content is King.
At the end of the day, too many brands still focus on number of followers over quality of content.
When you look at a potential influencer's social media feed, you want to be able to picture your brand being promoted there. You want their content to be in line with what your brand stands for, with the kind of imagery, video, and storytelling that will positively represent your brand.
Today's influencers are more than social media mavens, they're creative directors, photographers, videographers, writers, and graphic designers. The quality of their work is every bit as important as who they are and who their audience is.
A brand/influencer partnership that results in unappealing, low-quality content isn't likely to drive interest, and can even form negative brand associations.

Choosing the Right Influencer with Sway Group
At Sway Group, our personal connections with our influencer network combined with our unique influencer dashboard means that we have the toolset and relationships to find the right influencers for your business goals — whatever they may be.
Our targeted influencer profile one-sheets include social reach, engagement rate, audience demographics, historical performance, content aesthetics, and more.
With Sway Group, there's no need for brands to dedicate the expense and time to finding influencers. Let us do the heavy lifting, so you can choose confidently among lists of highly vetted creators.
Contact us today to learn more about how we use our content expertise and creator connections to develop exceptional influencer marketing campaigns that get results.