Boosting your Black Friday marketing is possible with some strategic influencer marketing. Influencer marketing campaigns timed with peak shopping days can be an effective strategy.
While Black Friday still draws large crowds, the way consumers approach this historically big shopping weekend has evolved thanks to early promotions, Small Business Saturday, Cyber Monday and Giving Tuesday.
Black Friday 2019 was the second-largest internet sales day ever, trailing only behind Cyber Monday 2018's $7.9 billion. In recent years – and especially in 2020 due to the pandemic – Black Friday sales have started earlier and lasted past Thanksgiving.
To maximize this tremendous sales opportunity, we recommend including influencers in your Black Friday marketing and social media campaigns.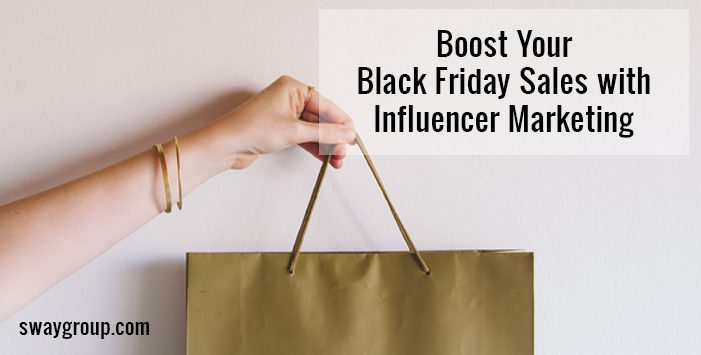 What is Black Friday Marketing?
More and more consumers have tuned out commercials, flyers, and email advertising, in favor of paying attention to what their social networks are saying. That's why including influencers in your social media campaigns, during peak shopping days can be such an effective strategy.
Partnering with influential content creators who can amplify your brand messaging at just the right time, could mean a successful campaign, along with a huge payoff.
10 Black Friday Influencer Marketing Strategies
Don't know where to start? Here are 10 ways to boost Black Friday promotions thanks to influencer marketing.
Drive awareness of planned promotions through social media amplification
Develop blog content highlighting branded offers or age-targeted gift guides
Host Facebook Live events – in-store – showing deals and linking to products for online purchase
Promote content during different times of the day to cater to different experiences
Mobilize social amplifiers with coupon codes or special promotions
Use influencer images in geo-targeted Facebook ads to drive location-relevant messaging
Incorporate Pinterest's Buy It feature into influencer campaigns during peak holiday promotional periods
Drive awareness of pre-Black Friday for promotions through the weekend to catch the earlier risers and the procrastinators
Showcase influencers capitalizing on pre-Black Friday deals so they can sit back and relax on Black Friday
Drive awareness of a philanthropy initiative a company does each holiday to create more buzz
Plan for Cyber Monday and Giving Tuesday
Don't forget about Cyber Monday sales and Giving Tuesday because all of these ideas work for them too!
If you don't have any promotions planned, think about ways to inspire self-care and compassion during the crazy busy season with things like hygge visuals on Instagram.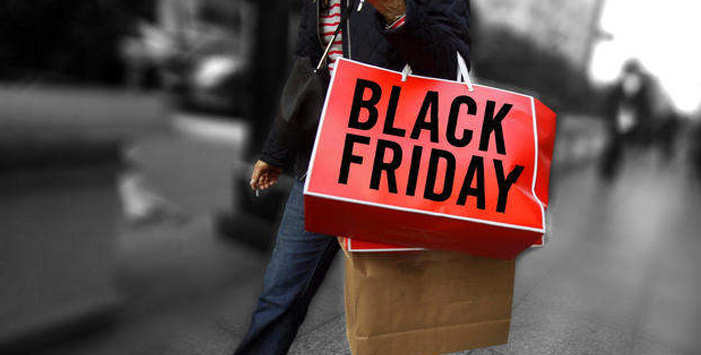 At Sway Group, our content marketing options are as varied as our network of influencers, and we can mix and match to suit every promotional goal.
How Can I Boost Black Friday?
Let's Boost Your Black Friday Marketing with Influencers!
Brands and marketers have the perfect opportunity to get a jump on the busy holiday shopping season – NOW. Connect with and talk to us today about how our influencer campaigns can help make this your strongest year yet.