One of the many benefits of using influencer marketing is that when done correctly, it feels like a natural extension of the influencer's regular content. Rather than being perceived as an ad break, good sponsored content matches the native content of the influencer's platform.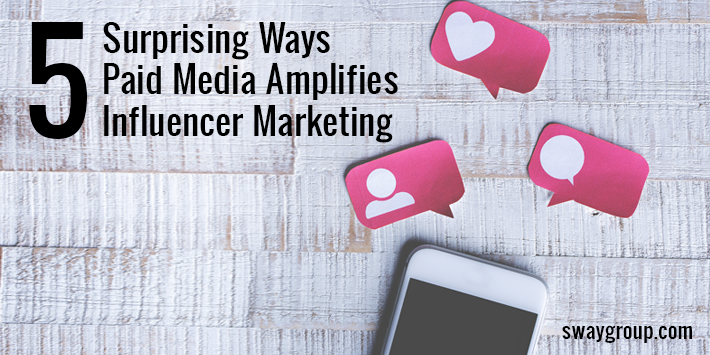 This works because as consumers we've largely come to tune out or distrust traditional advertising. We avoid commercials, use ad blockers, and wait impatiently for the "skip ad" button to appear on the content we want to see.
With traditional advertising spend on the decline because of these trends, it might seem contradictory to invest in social media ads. Here at Sway Group we're often asked by paid media is frequently a big part of our recommended strategies.
The truth is, as influencer marketing continues to evolve, using paid media to boost brand content shared by influencers isn't just a savvy move — it's becoming more and more necessary for success.
It's not about going back to the outdated strategy of "spray and pray" advertising, it's about using highly targeted methods of boosting content that appeals because it's nothing like an ad.
Clear as mud? Come on over to our latest op-ed piece in Forbes to learn more about this surprisingly effective strategy: Five Surprising Ways Paid Media Amplifies Influencer Marketing.
If you'd like to talk with us directly about how we can help you achieve your KPIs this year or next, get in touch today for a free consultation: