Curious about what the top influencer marketing trends in 2021 will be in? While 2020 was anything if ordinary, the influencer marketing industry continues to show no signs of slowing down. In fact, it is expected to be worth $15 billion by the end of 2022.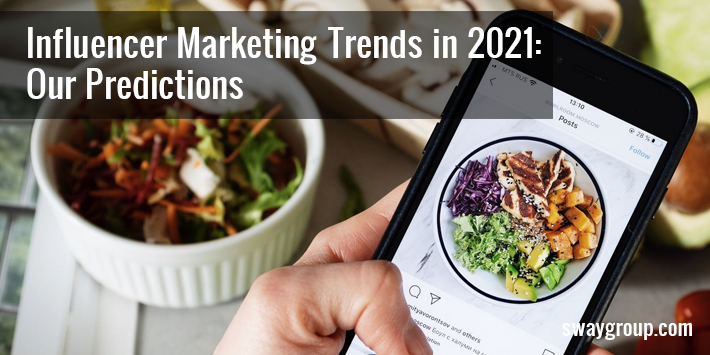 For several years, we have put together trends we believe the coming year will bring. Back in 2019 we certainly didn't see a global pandemic coming, but our best guesses for influencer trends and tactics to keep an eye on in 2020 turned out to be fairly accurate — down to the importance of diversity and the rise of the nano influencer.
6 Influencer Marketing Trends in 2021 to Watch For
While forecasting what the future will hold is no easy task during this shifting cultural moment, there are several major influencer marketing trends that we believe will become increasingly important in 2021.
1) Influencer Marketing Terminology Is in Flux
While influencer marketing as an industry isn't going anywhere (it's been predicted that brands will spend up to $15 billion by 2022), the term "influencer" has undergone something of a sea change in recent years. Initially used to describe anyone with a following on social media, the word is now strongly associated with monetizing through sponsorships and other brand deals.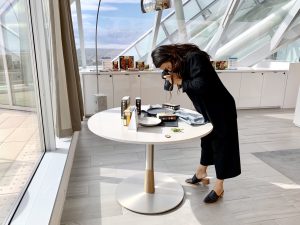 The perception of influence and clout has appeal for some, but many are beginning to prefer the term "content creator," or more simply, "creator." Those who self-identify as a creator tend to put more value on their creative worth and the quality of their content. Content creators are more than social media celebrities, they're photographers, performers, creative directors, writers, and videographers — and they would rather be recognized for their high-quality content than their follower count.
2) Paid Amplification for Influencer Marketing Will Be Critical
It may seem counterintuitive to include paid advertising in an influencer campaign since influencer marketing is all about … well, not being anything like a traditional ad! However, paid amplification of influencer content is becoming increasingly valuable in terms of reaching larger qualified audiences. Thanks to extremely granular ad targeting provided by social media platforms, brands can not only ensure their high-performing influencer content gets seen despite tricky algorithms, they can greatly amplify their overall campaign impact.
3) Short-Form Video Will Continue to Skyrocket
Short, digestible video content has been extremely popular for a few years now, and 2021 will be no different. Short-form video is the style of brief, instantly-engaging video content that has become a near-ubiquitous trend on nearly every platform, particularly as less curated "disappearing content" options like Instagram Stories have gained in popularity.
We've seen huge success with branded influencer-created short-form videos for before-and-afters, short tutorials of all kinds, workouts, fashion inspiration, and more. It's safe to assume that this type of video will continue to appeal in 2021, given production challenges around creating traditional length video content, the need for on-trend and time-sensitive messaging, and, of course, our ever-dwindling attention spans.
4) "Social Commerce" Features Will Boost Sponsorship Performance
As more platforms offer e-commerce features for users, new shopping behaviors and related influencer marketing opportunities for brand sponsorships will continue to emerge. Shoppable posts and videos, seamless transitions from influencer content to brand-owned channels, deeper integrations between platforms and e-commerce solutions/storefronts — all of these trends will be on the rise in 2021. These social commerce innovations are quickly leading to wider consumer acceptance. Brands would be wise to start including shoppable content in their influencer campaigns.
5) Authenticity Is Key for Generation Z
Believe it or not, the oldest members of Generation Z will be turning 25 in 2021. These digital natives have grown up with smartphones and social media, and nearly half of them have made a purchase based on an influencer's suggestion.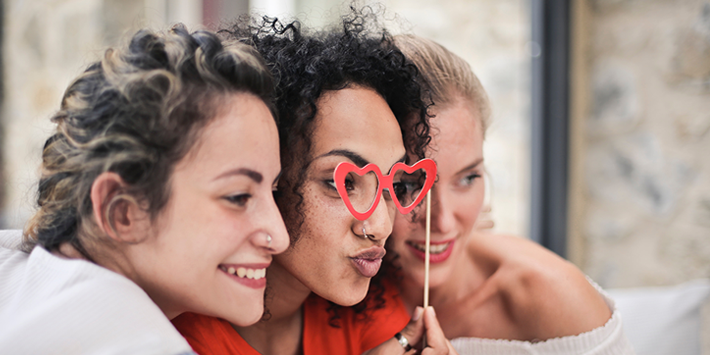 Generation Z is shaping up to be quite the consumer powerhouse, with spending already estimated at a whopping $100 billion. Gen Z is entering the workforce and even starting their own families. This is a group whose interests and needs are rapidly shifting — and brands should be paying attention. When it comes to marketing to Gen Z, they should be recognized for their unique characteristics: they're drawn to quality over quantity in social media, they value individual expression, and above all, they greatly prefer brand authenticity and companies who are transparent about their stance on social causes.
6) Brands Should Take a Stand (Then Back It Up with Action)
2020 brought a seemingly endless list of major historic events, many of which had a profound effect on the consumer landscape. Pandemic lockdowns and economic uncertainties changed how we work, how we shop, and what we choose for entertainment. And social justice issues like Black Lives Matter rose to the forefront of the national conversation.
In the past, brands have largely avoided political and social justice hot-button topics. But this is no longer a safe bet: silence has been increasingly seen as tantamount to complicity.
More consumers than ever are demanding that businesses speak up on topics of racial inequality and other important issues affecting the country. However, it's not enough for a brand to issue a statement or even promote a donation. Today's audiences — particularly Millennials and Gen Z — are looking to support the brands who put real action behind their stated values.
While all of the above trends are important, in our opinion it's the last one that matters the most. Brands truly need to show how they are walking the walk in 2021, particularly when it comes to diversity and inclusion. Representation matters, and this year every brand influencer marketing campaign should drive positive audience connections by authentically reflecting the range of human differences.
This article was originally published on Forbes.