The use of key influencers to drive awareness and spark engagement has become an integral part of almost every modern marketing strategy, but for many brands, even the most successful influencer marketing campaigns aren't as powerful — or cost effective — as they could be.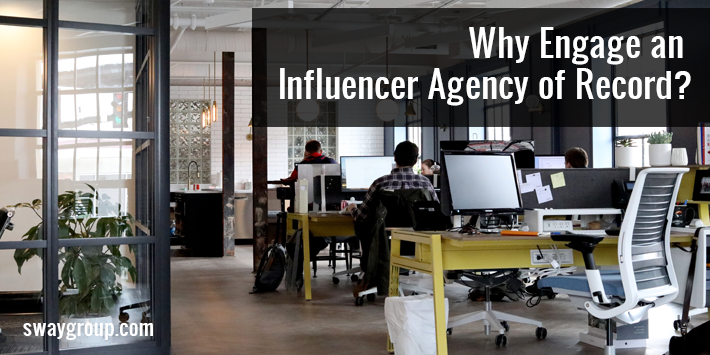 Here's the problem: most brands have multiple agencies with a seat at the table, including PR, media-buying, digital, and creative (among others). Ownership of influencer marketing has typically been up for grabs. This can lead to a siloed approach in which each agency runs or outsources their own influencer component. For one brand, there could be influencers working on behalf of advertising, digital, and PR, all at the same time, and all managed by a different entity with a different set of objectives.
This is where things can start getting sloppy. There is potential competition for the same influencers, inconsistent execution deliverables, non-strategic timing, and varying content quality.
Time for an Influencer Agency of Record
What's the solution? It's surprisingly simple: it's time for brands to bring on an influencer agency of record (AOR).
Engaging an influencer AOR means that the full brand marketing plan, including other agency tactics, can be seamlessly incorporated into the influencer marketing approach. This concept isn't totally new. Ergobaby is a great example of a brand who has benefited from employing an influencer AOR. Sway Group handles all paid influencer engagement for Ergobaby. This has freed up brand resources while allowing the team to outsource time-intensive tasks like influencer recruitment, contracting, post instructions, and payments.
In this scenario, influencers who reach out to Ergobaby asking to work with them on sponsored content are directed to the Sway recruitment department so they can be considered for upcoming campaigns. It's important to note that bringing on an AOR hasn't prevented the brand from being able to work directly with influencers. Ergobaby still has strong relationships within the influencer community, and routinely sends out products for review and engages with influencers at events.
Click through for additional benefits of employing an influencer agency of record.