If you're in marketing, you understand that there is no one-size-fits-all marketing strategy — especially when targeting different generations. As the largest generation in America (giving them quite the spending power), Millennials are one of the most important generations to focus on. Yet marketers seem to struggle. Millennials always seem to be changing their minds, and it's hard to earn brand loyalty when you are marketing to millennials. Or should we say, that's how it feels. But it's easier than you may think.
By understanding their values and challenges, and by presenting your brand as relatable and inviting, you can foster trust and inspire them to become loyal, long-term consumers. Not sure how to do that? Keep reading: we're breaking down who Millennials are, what they're searching for, and how you can switch up your strategy to appeal to them.
Who Are Millennials?
Born between the years 1981 and 1996, Millennials are the generation that came from Baby Boomers. As of the end of 2023, they are anywhere from the age of 27 to 42. They also happen to be the largest generation as of 2022, with a population of 72.24 million.
Though they did not grow up with technology from the get-go like Gen Z, they are the first natives of the digital world. This deep understanding of technology makes them well-versed in online shopping and social media. However, thanks to the 2008 recession, student loans, and the cost of living increasing, Millennials are cautious when it comes to how they spend their money. In a study done by the TIAA Institute, they've been named as the generation most likely to face financial strain.
So what does that mean for you as a business or brand trying to market to them? You need to be authentically yourself and prove yourself to be valuable enough in their eyes.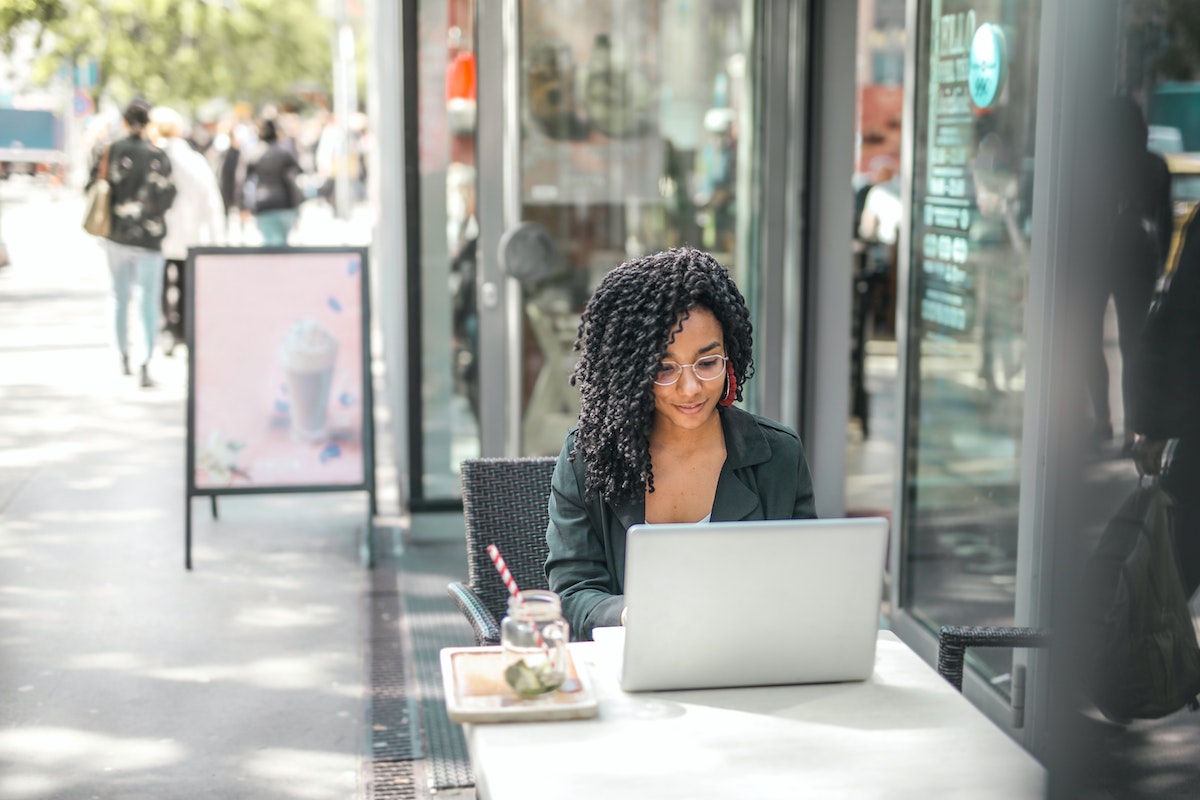 How to Market to Millennials Successfully
1. Use User-Generated Content (UGC)
User-generated content (UGC) is a marketing goldmine when it comes to connecting with Millennials. This generation values authenticity and is more likely to trust content created by their peers rather than traditional advertising. This is why partnering with influencers is extremely helpful for Millennials, but we'll touch more on that in a second.
UGC humanizes the brand by showing real perspectives, making it more approachable. On top of that, sharing UGC on social media creates a sense of community, allowing Millennials to feel like they are a part of something. And who doesn't want to feel like they belong within a group that understands what they're going through?
2. Embracing Influencer Marketing
As we just mentioned, influencer marketing is a game-changer when targeting Millennials. According to a study done by Morning Consult, 72% of all Gen Z and Millennials follow influencers. It only makes sense that it has become one of the most popular and effective forms of online marketing. According to Statista, the global influencing marketing market size has doubled since 2019, with an estimated market of 21.1 billion as of 2023.
To successfully implement influencer marketing, brands must carefully select influencers who align with their brand values and resonate with their target audience. Unlike traditional celebrity endorsements and TV ads, influencers tend to feel more relatable. Watching someone their age who feels more authentic is much more likely to grab their attention rather than models, celebrities, or faceless ads. This is especially true on social media platforms such as TikTok and Instagram. As of 2022, 45% of TikTok users were between the ages of 30 and 39. And 30.3% of Instagram users are between 25 and 34.
Basically, what we're saying is that you should be taking advantage of these social media platforms—especially when creating influencer marketing strategies.
3. Optimize Your Online Presence
If it wasn't clear with those stats about TikTok and Instagram, Millennials are tech-savvy. Though their screen time is much less than the younger generation—sitting at an average of 3.7 hours a day—they still spend a good chunk of their time scrolling through their phones. That means that optimizing your online presence and creating a seamless digital experience is crucial. You want to make online shopping as easy as possible.
This can include creating TikTok and Instagram shops that make buying your product possible with one or two clicks, linking directly to your site in your social media bios, and optimizing your site to be as mobile-friendly as possible.
4. Write Engaging Blog Posts
There may be some speculation about blogging these days. While they were all the rage in the 2010s, you may be wondering if it's still worth focusing on in 2023. We're here to tell you that the answer is yes. Millennials are still avid readers of blogs, and they're great for boosting your SEO. After all, if you're not on the first page of search results, you risk being missed.
Create blog posts that help engage Millennials on a deeper level, offering valuable information and solutions. You can also use these blogs to share success stories, behind-the-scenes content, and updates about products or services.
5. Emphasize Authenticity
Millennials, much like Gen Z, will not support a brand if they know that they do not align with their own personal values. They can also tell if you're faking it solely for the sale. That's why it's vital to emphasize authenticity as much as possible when you are marketing to millennials. If your business is caught being dishonest, millennials are quick to switch to your competitor. In fact, 70% of Millennials weigh a company's values before buying, compared to just 52% of the general online adult population in the US.
If your brand genuinely champions eco-friendly initiatives, inclusivity for the LGBTQIA+ and BIPOC communities, or donates to causes you deeply care about, don't hesitate to communicate this to your audience. Highlighting these values could be the push millennials need to rally behind your brand.
6. Focus on Imagery when Marketing to Millennials
Gen Z has been known to be "chaotic." They're the ones who coined the term "photo dump" and go online to share every raw and real detail of their life (even the less-than-pretty stuff). In comparison, Millennials differ in that they appreciate aesthetically pleasing, more put-together visuals. They don't want to see stock photos or ads that feel stiff. They appreciate original content that is easy to look at.
Just take a look at Fenty Skin's Instagram, for example. There is clearly a color palette (think neutrals, light pink, and lavender), and the branding is very clear from the minute you land on the page. This imagery is heaven to a millennial and may make them more inclined to purchase from this business over one that doesn't have cohesive branding.
7. Offer Incentives
Because Millennials are the generation seen to face the most financial strain, it should come as no surprise that they appreciate incentives. While everyone appreciates a good coupon or discount, this strategy goes beyond that. If your long-term goal is to create a loyal fanbase out of millennials, how can you make it worth their while? This could be done through a loyalty program, freebies of new products, etc. No matter what you choose, it's vital to remember that they value more than just money. Their time and experience are just as important to them.
Final Thoughts on Marketing to Millennials
Marketing to Millennials presents an exciting opportunity for businesses to tap into this generation's immense spending power and digital savviness. By embracing user-generated content, influencer marketing, and authentic storytelling, you can forge genuine connections and foster loyalty among Millennials.
Here at Sway Group, we want to help maximize your marketing potential. We aim to deliver authentic yet persuasive campaign content in collaboration with vetted influencers to help you succeed. If you're ready to market to Millennials and want to dive into the world of influencer marketing, let us help. Contact us today, and we'll streamline your marketing so you can build lifelong loyal customers and take your business to the next level.