Want to know how to create buzz around your brand with a unique influencer marketing campaign that's perfectly timed for the thriving purchasing season of back-to-school promotions? In this article, you'll discover the art of tapping into the power of influential social media personalities — and learn how they help you maximize ROI during one of the busiest shopping periods of the year.
Kids would probably be horrified to know that many parents begin gearing up for back-to-school as early as July. That's right, children, while you're blissfully running through sprinklers in the backyard and listening for the jingle of the ice cream truck, your parents are already looking for the best deals on backpacks. Welcome to your thrilling future of being a responsible adult!
Since we know parents are always ahead of the game, we recommend that our clients start planning for the fall season and back-to-school promotions sooner rather than later. Classroom lists and school requirements will always be king when it comes to back-to-school spending, but coupons, reviews, and online recommendations are more influential than ever.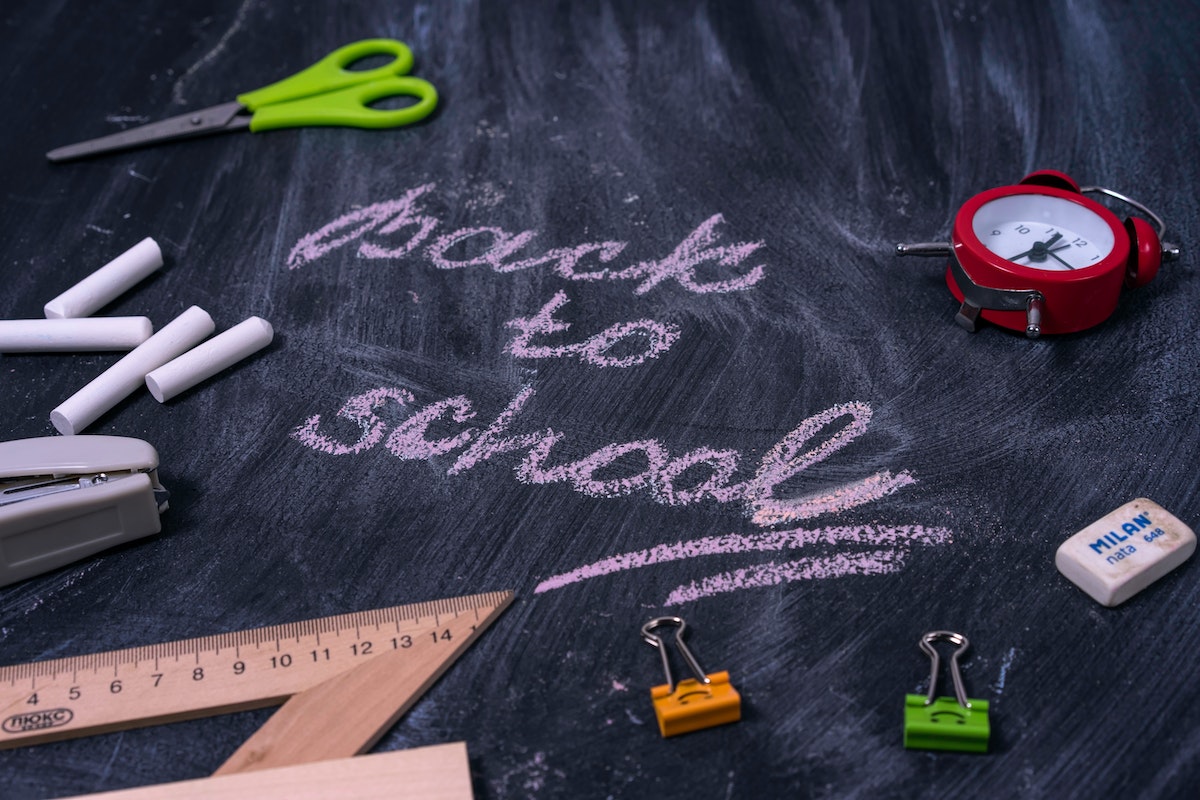 The most efficient way for brands to directly target back-to-school shoppers is through influencer marketing. Parents and guardians are much more likely to make buying decisions if the online recommendation is coming from a trusted source. By partnering with influencers whose audience consists of fellow like-minded parents and guardians, your campaign will be effectively set up to see significant results. (Not sure how to get started? Partner with a full-service marketing agency like Sway Group to help ace your back-to-school marketing campaign.)
Back-to-School Blitz: The Undeniable Power of the Year's Prime Purchasing Season
A few key statistics to consider from the National Retail Federations report:
80% of back-to-school shoppers expect to see higher prices when back-to-school shopping than previous years.
83% expect to see higher prices in clothing and accessories
68% of consumers are planning to shop events like Amazon Prime Day, 4th of July, and Labor Day sales, which is higher than the past 5 years
Furthermore, Capital One Shopping Research reveals:
Americans spent a total of $110.8 billion for back-to-school and back-to-college shopping in Fall 2022.
The average household budgeted $864.35 for back-to-school shopping in 2022.
For one child, back-to-school supplies cost $661 (K-12 average).
The average household spent $1,199.43 on 2022 back-to-college shopping.
Lastly, Statista reports more than half of U.S. consumers read the product descriptions in social media posts to learn more about the brand. With this in mind, influencer marketing is an ideal way to express brand messaging.
Beyond Pencils and Notebooks: The Full Spectrum of Back-to-School Buys
School supplies, apparel, accessories, and electronics stand out as obvious categories for back-to-school promotions, but we also know this can be a great time to reach parents. As kids head off to school, some parents may have more breathing room to focus on projects they've been putting off during the summer.
Fitness, cooking, DIY/home improvement, organizational, "me time" products: our network has the voices to spark conversations through influencer marketing about your brand's product or service. Influencer marketing is a measurable and results-oriented way to guarantee you reach the parenting crowd this fall.
Back-to-school isn't just about stationery anymore. With Sway Group's expertise, your brand can dive deeper into this seasonal market with perfectly-timed and targeted promotions.
For instance, our recent collaboration with a renowned dairy brand stands out. Recognizing that dairy products are frequently sought after during the back-to-school (BTS) season by numerous households, we partnered with millennial mom influencers to highlight the brand's eco-friendly practices. The impact? A staggering 23.3M impressions, exceeding our initial 10M target, with a significant 36% of all comments indicating a desire to buy.
Maximize Your Reach with Influencer Marketing for Back-to-School Promotions
Shoppers have more avenues than ever for engagement, from blogs to videos and visually captivating platforms like Instagram and TikTok. Our expertise lies not only in harnessing the strength of these social channels, but also in precisely reaching targeted markets at the most opportune moments.
During the back-to-school season, influencers are like your brand's best friends, connecting directly with folks who listen to their advice. By teaming up with the right influencers at this key time, you can boost your brand's spotlight, racking up engagement and sales as shoppers hunt for products they can trust based on influencer shoutouts.
Let's Make Your Back-to-School Influencer Promotions a Success!
Back-to-school season is right around the corner, and there's still time to align your marketing campaigns with savvy back-to-school shoppers and families. Contact us today and learn how you can tap into our large influencer network to reach parents, families, and teachers alike.
We know how to create standout back-to-school campaigns that align perfectly with the rhythm of this bustling buying season, and we're ready to help your brand reach its goals. Schedule your free strategy session today!