If there's a topic that attracts nearly as much buzz as influencer marketing, it's user-generated content (UGC). In a nutshell, UGC is any content related to a brand that's voluntarily produced by its customers — for instance, GoPro's amazing collection of visual content shared by loyal camera owners.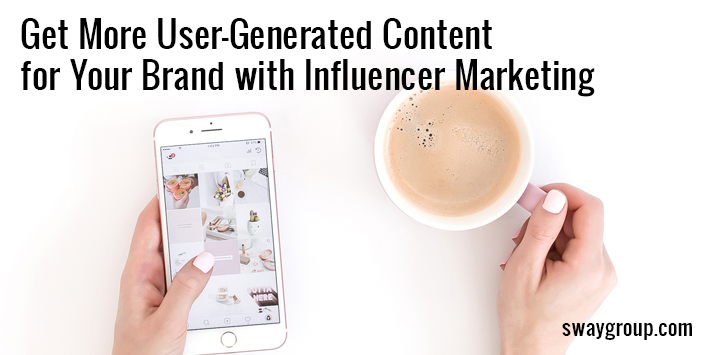 UGC provides credible word-of-mouth recommendations that consumers respond to. In fact, 60% of consumers say user-generated content is the most authentic form of content. At Sway Group, we often see how influencer campaigns spark an influx of UGC for our clients, thanks to influencers' ability to connect with their highly targeted audiences.
Want to learn more about how to use influencer marketing to encourage UGC on behalf of your brand? Check out our latest Forbes article, "How To Drive User-Generated Content Through Influencer Marketing," for some great influencer strategies designed to increase UGC over time.