There are over 270,000 Google results for the search term "marketing to millennials." This demographic is set to officially become the largest living adult generation in 2019, with population numbers soaring to 73 million. It's no wonder so many brands are focused on cracking this diverse, evolving segment with over $200 billion in buying power.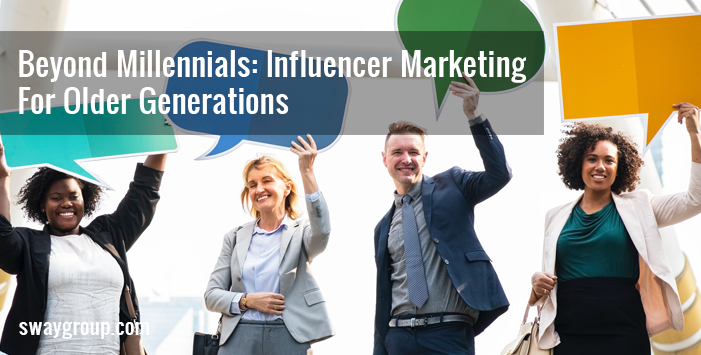 Beyond Millennials: Influencer Marketing For Older Generations
However, despite all the millennial buzz, the real powerhouses in spending are the older generations. Generation X makes up just 25% of the population but earns 31% of U.S. income dollars. And baby boomers remain the strongest economic force of all, with their purchasing expected to reach $15 trillion worldwide by the end of 2019.
Older generations are even more resistant to traditional advertising than are young people, and at the same time, they're often being overlooked by ads targeted to millennials. With Americans 55 and older accounting for a whopping 41.6% of consumer spending, brands need an effective, authentic way to reach this fast-growing and lucrative group.
Enter influencer marketing.
Check out our CEO's recent article on Forbes where she clears up the misconception that influencer marketing is considered a millennial strategy and how it's particularly well suited for targeting older Gen Xers and boomers – with the right tweaks for this surprisingly digitally-savvy age group: http://bit.ly/2LpYqUv