From our experience, it's always a good idea to revisit your marketing strategy every quarter. Most importantly, reviewing how you are driving traffic to your website and creating brand awareness. While there are many different channels for getting users to your site, organic search still dominates, driving around half of traffic. In order to increase your site's rankings on search engines, you must improve its search engine optimization (SEO). Influencer marketing is an excellent way to increase awareness and buzz around a product or service. Influencer marketing can in turn drive sales and generate leads by increasing your company's SEO. How? Find out below as we tell you how to improve SEO with influencers.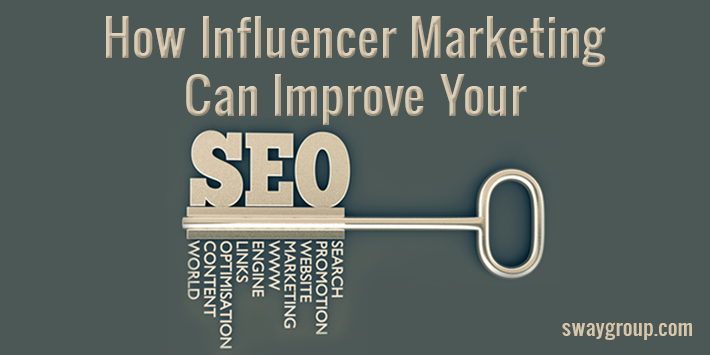 How to Improve SEO with Influencers
Here are some of our best tips to improve SEO with influencers:
Create original content for your site
The more fresh, relevant content you have on your site, the better it will rank. Influencers excel at creating interesting, shareable content in their niche – that's why they have so many dedicated followers. To tap into this expertise, you can work with influencers to create "work for hire" pieces. They will create blog posts specific to your needs and messaging that will be published on your site. They can even help amplify these posts to their audiences on social media channels, immediately sending new visitors to your site.
Work with social media amplifiers
Many marketers believe that links from social media posts to your website have a major impact on your rankings. By working with highly influential social media users to post linked content, you can reach millions of consumers and improve your SEO. Even better, their posts are likely to be retweeted or shared by some of their engaged followers. By doing so, you are able to connect with multiple audiences at once.
Link building
Google will penalize you for paying influencers to link to your site, so any content that is sponsored must use no follow links, which will not help with your page rank. However, you can build relationships with influencers and continue to engage them outside of paid campaigns. If they feel a strong connection to your brand and you keep in touch with updates and news, they may organically link to your site. The more links back to your site, especially from other sites that rank well, helps your ranking.
Keep Reading
Let's Make Your Next Marketing Campaign a Success:
By working with influencers, you can create authentic posts that best represent your product. As a result, you can market to multiple audiences at once, while also improving your SEO. At Sway, our network of influencers work hard to generate organic content that will reach your specific target needs in the right place at the right time. Contact us below to learn more about how our influencers can take your marketing strategy to the next level: