We don't know about you, but nothing has the ability to inspire us to new culinary heights quite as well as food photography. Micro influencers like these fabulous foodies exist at the intersection of reach and impact. They offer the personal touch essential to any successful campaign; one that allows your audience to truly connect with your brand. Companies are becoming increasingly aware  of micro influencer's ability to create content  without compromising their personality and or intent of the campaign.
Over the years, Sway Group has had the pleasure of  forging relationships with all  working with all types  of food micro influencers who inspire us in and out of the kitchen. We're talking food lovers of all types from true foodies and entertaining gurus to home chefs and bakers. We've rounded up just a few of our favorite content creators from our influencer network. While you feast your eyes on their edible talents , let us know if anyone piques your interest for a brand partnership!
9 Food Micro Influencers You Need to Be Following Now
1) Amanda from @picklesnhoney's focus on simple plant-based recipes takes you way beyond salad — you wouldn't believe what she can whip up with a few simple, seasonal ingredients. We love her fresh take, inspiring ideas backed by solid and consistent engagement numbers; this micro-influencer is a brand partner's dream.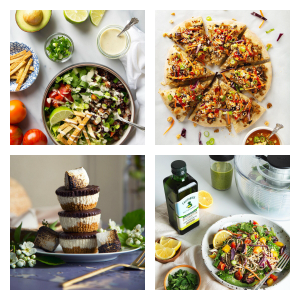 2) Andrea at @beautifuleatsandthings isn't just a foodie, she's a registered dietician nutritionist, so you can count on her for ideas that are a healthy kind of indulgent. She keeps it simple (and attainable) with her recipes and entertaining tips. She sees consistently great engagement on her posts and her audience loves her bright, colorful content.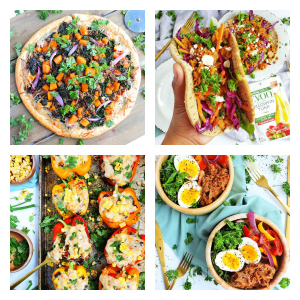 3) Cheryl's marketing experience and passion for food led her to create @BookofEats in order to share her dining experiences at restaurants in her local area and areas that she travels to. Her reviews are mouth-watering, and her sponsored content is steeped in rich storytelling and gorgeous photos.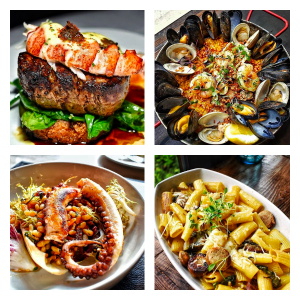 4) Erin at @platingsandpairings is a food stylist and photographer, and we're loving her perspective! Her sponsored content is always masterfully integrated and she doesn't stray from what her followers have come to expect from her. Gotta love a micro-influencer with integrity (Did we mention she also shares drink and cocktail recipes?)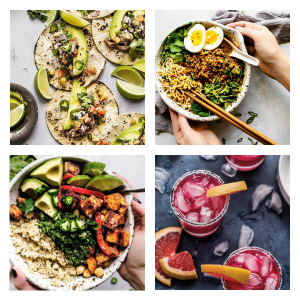 5) Gina from @gina.chong is a food and lifestyle content creator, documenting her love of travel and all things food. Her clean and simple aesthetic creates the perfect backdrop to showcase pops of color and whimsy, putting all the attention on the food! Her consistent engagement shows how into her content her followers are, and we're loving it, too.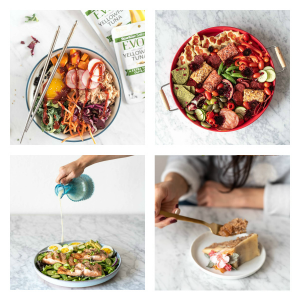 6) Kayley at @thekitchenmccabe is a food stylist and photographer, and her moody aesthetic is truly unique and delivers a whole different perspective. Her recipes are one-of-a-kind and downright beautiful. Her consistent engagement tells us her content is resonating with her audience — we'd love to know how many attempt these challenging recipes at home!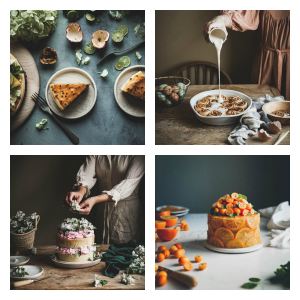 7) Nicki at @fromscratchfast is serving up meals that take less than an hour and are also gluten free — double win! Her food photography skills bring her creations to life, making each post something out of a  food fairytale. We love that the actual recipes are often right in the Instagram caption. Oh, and she's also a published cookbook author! Goals.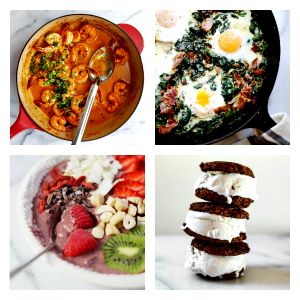 8) Sarah from @snixykitchen is a self-taught cook who is bringing us gluten-free, seasonal recipes. With a mix of sweet and savory dishes, she's cooking up all kinds of things we – and her active audience – are dying to try.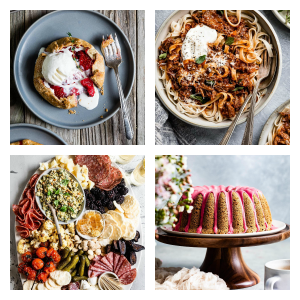 9) Amanda at @acookienameddesire is not only a recipe developer, she's also a food photographer, which shows in her stylish posts. She has consistent engagement and while her sponsored content is fairly limited, when she partners with a brand it comes across as very organic and is well received by her followers.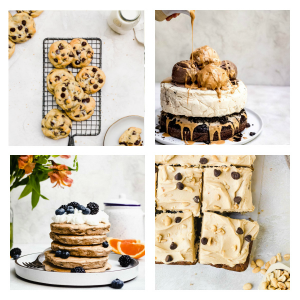 Choosing just a few micro influencers to highlight was harder than it looked! ! (And now we're ready for lunch.) If you'd like to learn more about the talented food-focused creators in our network, get in touch — we'd love to walk you through sponsorship possibilities.