Before anyone goes on a vacation, they do research to figure out where they should go, what sights they should visit, where they should eat while they're there, and more. Plus, the fact that we can find any information we want at the tip of our fingers means consumers are more self-sufficient than ever. In fact, 86% of people use travel content on social media to help them decide where they should travel next. If you are a business in the travel and tourism industry, adding travel influencer marketing campaigns to your strategy could be exactly what you need to take your business to new heights.
What Is a Travel Influencer?
Generally speaking, an influencer is a content creator with a dedicated online audience that also highly values their opinions. A travel influencer earns this over time by creating travel and tourism-related content to share on their social media profiles. They can be present on many social media platforms all at the same time, or choose to focus on just a few. In addition, many of the most successful travel influencers have a specific niche that they fill. For example, they could create content involving budget vacation tips, adventurous travel experiences, or sustainable travel destinations.
Macro Influencer vs Micro Influencers
Many large travel and tourism companies have already established relationships with macro influencers, or those with at least one million followers. However, that doesn't mean that travel influencer marketing is out of reach for smaller brands with a more modest budget. These brands can benefit from partnering with micro influencers, those who have between 10,000 and 100,000 followers on a platform. With these partnerships, brands are able to take advantage of even more relevant and authentic content to fit their audience.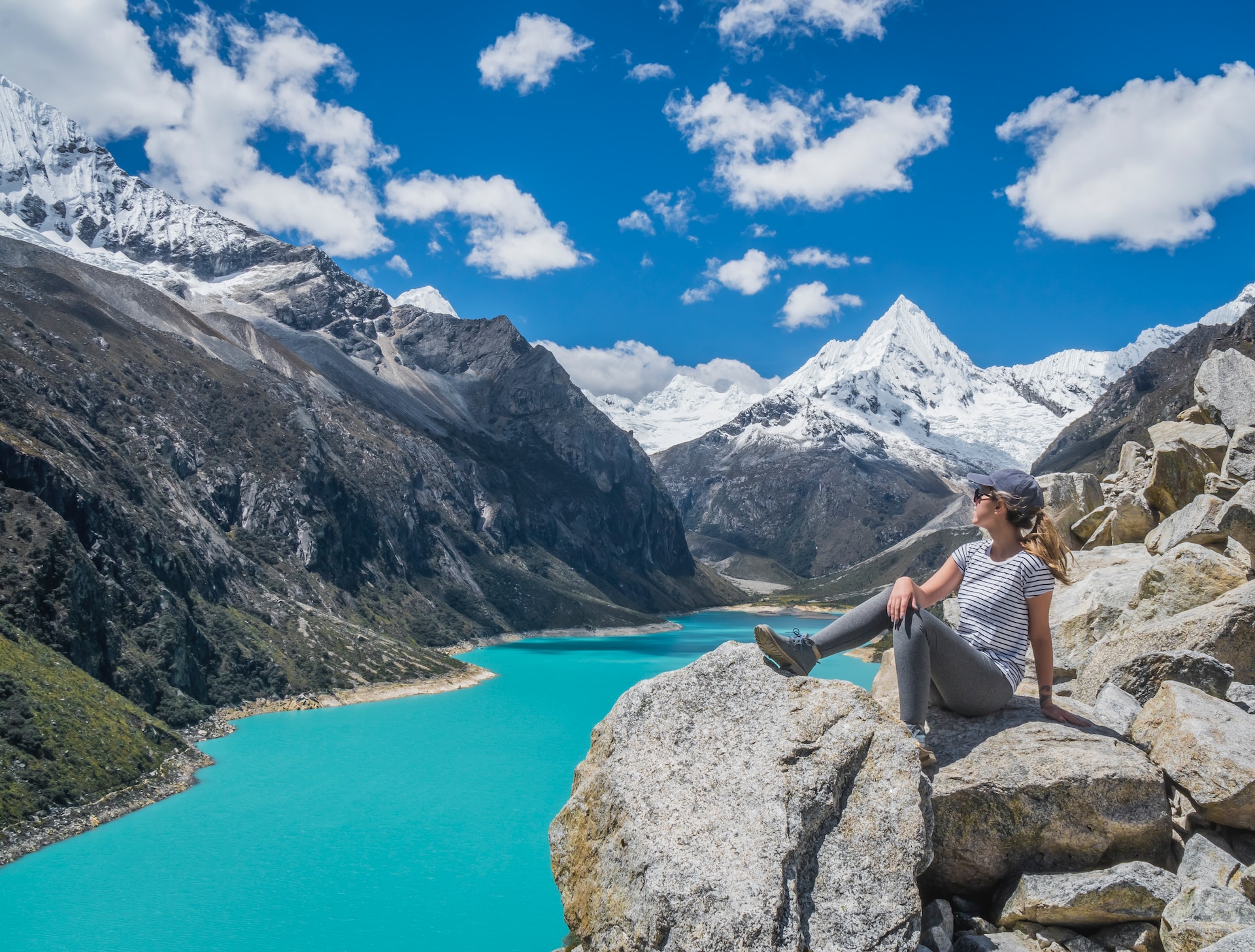 Why Do Travel Influencer Marketing Campaigns Work Right Now?
Now that we appear to be on the other side of the pandemic, travel and tourism have never been more popular. People everywhere are seizing the opportunity to get out of their homes and experience the world once again! As people research where they want to go, they increasingly turn to a different source – travel influencers.
The key to the success of travel influencer marketing is in the trust and authenticity that travel content creators embody in their audience. They've created a relationship with their followers over time which means that the audience now turns to them for advice, recommendations, and tips. You can consider influencer marketing to be word-of-mouth marketing on a larger scale. Instead of someone telling just one or two people about your brand, an influencer can tell hundreds, thousands, or even millions of people about it with a post.
How Video Is Changing Travel Influencer Marketing
During the pandemic, the way people consumed content online changed drastically. For example, one study found that online video consumption went from one hour per day before the pandemic to four hours per day during the height of the pandemic. And while the number may have gone down slightly now, it is still significantly higher than it used to be.
Part of what is driving this trend is the fact that videos seem to be even more authentic and relatable than photo content. Often, the type of videos that perform the best are the ones with the least editing. Why? Because people know life doesn't go perfectly all the time, they like seeing that reflected in the content they consume.
How does this impact travel influencer marketing? People are searching for their next trip locations, itinerary, and travel products through travel influencer video reviews and highlights. Travel influencers are taking consumers right to their destinations, showing them the best sights and adventures, where to eat, what to see, and even what they packed. By leveraging the power of video, travel influencers can capture the essence of a destination, evoke emotions, and inspire followers to set out on their own travel adventures. As the popularity of video continues to rise, integrating it into travel influencer marketing strategies is key.
Successful Travel Influencer Marketing Campaigns
Don't just take our word for the fact that travel influencer marketing campaigns could be the key to growing your travel and tourism brand. Check out these examples of both large and small companies that have seen success using travel content creators to promote their brands.
Booking.com
Booking.com makes a habit of working with all kinds of influencers, including travel influencers, to showcase how the website offers something for everyone. From the content of gorgeous infinity pools to big-city rooftops, influencers make their audience stop scrolling. Then, they inform their audience about how easy it is to book a trip like that through Booking.com. For example, just one of their campaigns reached over 1 million people and achieved a 7% engagement rate.
Travelocity
Travelocity realized people wanted a more personal experience from online travel platforms. As a result, they teamed up with influencers to tell stories about their travels – after the initial transaction with Travelocity was complete. Perhaps the key to this campaign's success is that Travelocity allows the influencers to stay in charge of the content they create. This makes it much more authentic to the influencer, increasing the credibility with their audience. Their influencer marketing program, called "Gnational Gnomad," has expanded significantly since starting in 2014. It has resulted in a 1,000 percent increase in brand mentions and a 1,200 percent increase in brand impressions.
Work With Sway Group
Finding brands the perfect influencer to promote their products or services is just a small portion of what we do at Sway Group. We also provide you with a full team to manage your campaign from recruitment to reporting and everything in between. That way you can stay focused on what really matters. With increasing talk about content guidelines and criteria, you can also be confident that all campaign content meets both our sky-high standards and is compliant with guidelines set by platforms and the federal government.
We are confident that we can help you reach your campaign goals, no matter what they are. Get in touch with us to improve your travel influencer marketing strategy today!