We love travel micro influencers. Their unique ability to incorporate the culture and distinct features of each destination in their content creation make them a powerful addition to any influencer campaign. The entire world is their backdrop, their ability to bring the world to their audience make them an influencer force to be reckoned with. Whether you need tips for planning the perfect vacation, need to find the most picturesque spots for your vacation photo albums, or just looking for inspiration and beautiful photographs of amazing locations, travel influencers these travel content creators are here for you.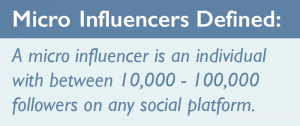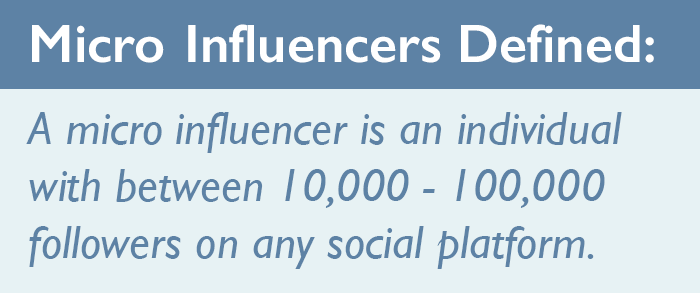 These 9 Instagram micro influencers make us want to start packing for our next trip right now.
Top Travel Influencers You Need to be Following Now
1. Amber from @global_munchkins
Amber has an infectious passion for travel which she shares with her husband and their five children. Being a mother of five can be tough but she makes it look easy – even when she's packing up the family and taking them across the globe with her.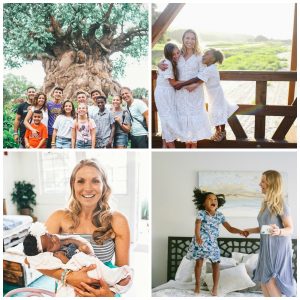 2. Diana from @li_diana
DC-based Diana shares her passion for travel and photography on her blog and Instagram, documenting her travels around DC and the wider world through wow-worthy photos. Her photos give editorial shoots a run for their money. Her blog is home to a collection of fantastic travel content.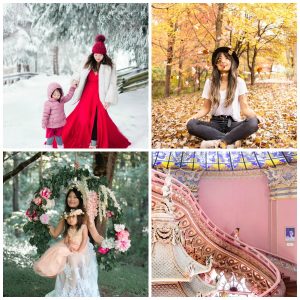 3. Jacob and Tiffany from @ourfamilyadventures
Jacob and Tiffany love to find big adventures in small spaces. For example: they recently completed a tour of the country, traveling in an airstream trailer with their two kids. Their Instagram feed is a wonderful collection of images of their family as they live life on the road.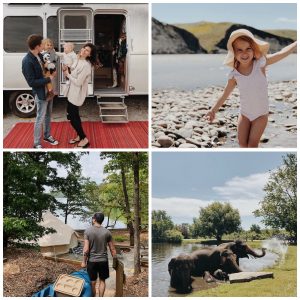 4. Monet from @thetravelingchild
When Monet was pregnant with her first child, she vowed to never lose her love of traveling. She took her first child on a trip when she was only six weeks old, and they've taken many trips since. When she isn't traveling, Monet writes children's books. She resides in South Florida with her two daughters and husband James but is always ready for an impromptu adventure.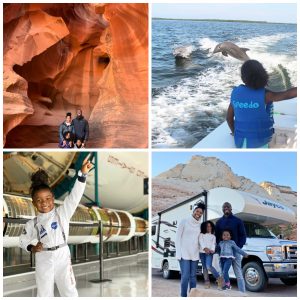 5. Lauren and Ben from @televisionofnomads
Lauren's lifelong wanderlust spread to Ben when he visited her in Prague during her stint in a study abroad program. When Ben won College Jeopardy, he and Lauren knew that it was their time to travel the world. Since then, they have visited 35+ countries, while sticking to a strict budget, and they have no intention of stopping any time soon.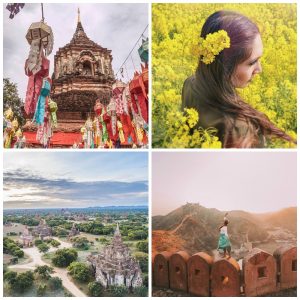 6. Lia and Jeremy from @practicalwanderlust
Lia and Jeremy have been married for three years. During that time, they spent a whole year on their honeymoon, traveling through Europe and South America. Their sense of humor shines through in their photos and posts, and their fun energy is certain to inspire you to plan your next trip.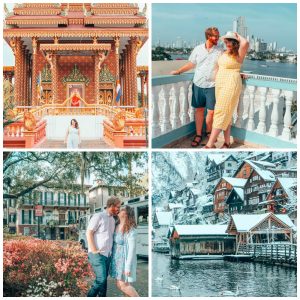 7. Lindsey from @wanderingdarlings
Lindsey thrives in new and unfamiliar places, which is great because she's currently traveling the world with her four kids. She doesn't have to worry about them missing school while they are on the go, because she's "world schooling" them – using every place they visit as an opportunity to learn and enrich their lives as she builds lessons around the history and cultures they encounter.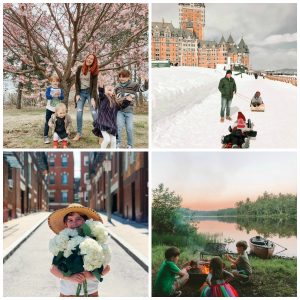 8. Steven and Jazmin from @traveltoblank
Steven and Jazmin both left their jobs to do what they truly love – travel the world. Their passion for life shines through in every photo they post on Instagram. They are our go-to couple for advice on walking guides and pet-friendly travel destinations.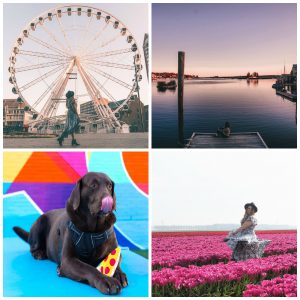 9. Jeana from @Jeanatravels
We have so much fun following Jeana's Instagram feed, because it feels like she is somewhere new all the time! With 43 stamps in her passport, she's a travel expert who always has a great tip, cool historic fact, or fun story to share about every place she visits.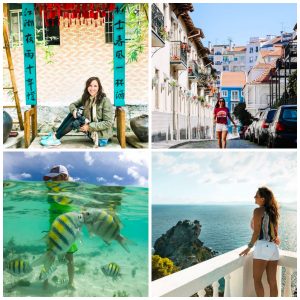 Narrowing down this list to 9 people was nearly impossible because all of these micro influencers are super amazing, but they aren't the only ones.
If you'd like to learn more about the talented travel content creators in our network, get in touch — we'd love to walk you through sponsorship possibilities.