The gaming industry has seen a massive surge in popularity in recent years. In 2022, the US alone generated $60.4 billion in commercial gaming revenue. With over 2.7 billion gamers worldwide, it's no wonder brands are looking to tap into this massive audience. One of the best ways to reach gamers is by partnering with gaming influencers.
Gaming influencers are an essential part of the gaming community and offer a unique opportunity for brands to connect with an untapped audience. In this post, we'll break down who gaming influencers are, how to understand their followers, and how brands can incorporate them into their influencer marketing strategies.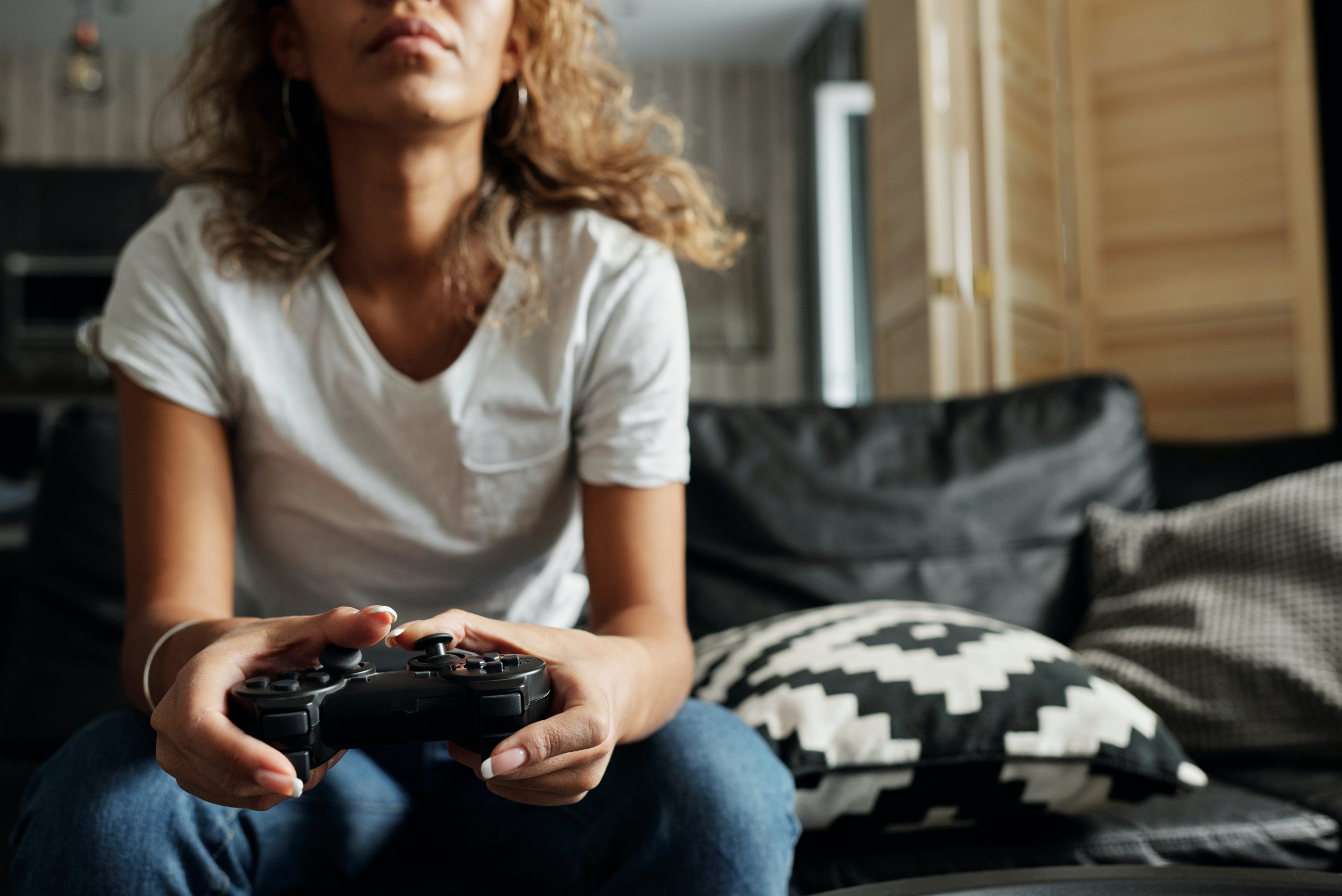 What is a Gaming Influencer?
Gaming influencers are individuals who create and share content related to video games on social media. They have developed a large following of loyal fans who turn to them for guidance, advice, and entertainment (much like traditional influencers).
What Makes Gaming Influencers Unique?
A key difference between gaming influencers and traditional influencers is that they have a specific niche audience (so specific, that 12% of gaming influencer followers don't follow any other type of influencer). Gamers are known for having a strong sense of community and tend to be passionate and loyal.
Gaming influencers typically play for hours on end, which allows them to develop a deeper understanding of the games they play, the gaming industry, and the culture surrounding it. They grow their audiences and cultivate trust by becoming experts in their field: usually a specialization in a specific game or gaming genre.
Different Types of Gaming Influencers
Gaming influencers create content that ranges from live gameplay streams to edited videos with commentary, reviews, and tutorials.
Streamers
Streamers are gaming influencers who broadcast their gameplay live on platforms like Twitch or Facebook Gaming. They often have a dedicated following who tune in regularly to watch them play games in real-time.
Bonus: The best way to measure engagement for live streaming gaming influencers is to evaluate concurrent views and chat activity during a stream. How large is their live audience and how do their followers engage with them in real-time?
YouTubers
Gaming influencers leverage their YouTube channels for long-form video content, ranging from gameplay footage to tutorials, gaming reviews, commentary, and reaction videos. Plus, YouTube's livestream feature allows gamers to broadcast their gameplay.
Esports Players
Esports players are professional gamers who compete in organized gaming tournaments for cash prizes. They often have a large following of fans who are passionate about the games they play and the teams they represent.
Cosplayers
Cosplayers are gaming influencers who create costumes and dress up as characters from video games. They often attend conventions and events to showcase their work and meet fans in person.
Modders
Modders create modifications, or "mods", that altar or enhance the gameplay experience of a particular game. Since a modder's creation is unique to them and the game they play, they tend to have highly dedicated audiences.
Gaming Journalists
Gaming journalists write for gaming publications and websites. They often have a deep understanding of the industry and culture at large and can provide more insightful commentary and analysis, along with industry news.
Influencer Gamers
Influencer gamers are gaming influencers who have a strong personal brand, built around their personality and entertainment value when playing games. What makes them unique is their emphasis on entertainment, while other types of gaming influencers are better known and respected for their knowledge and insights.
Where to Find Gaming Influencers
Gaming influencers can be found on several social media platforms. Each has its own unique features and user base.
Twitch is a live streaming platform primarily used by gamers to broadcast their gameplay in real time.
YouTube is popular among the gaming community for content such as game reviews, tutorials, and playthroughs. YouTube's live streaming feature also allows gaming influencers to stream their gameplay.
Gaming influencers typically use Instagram to showcase behind-the-scenes content (like their gaming setups), cosplay, and other game-related content.
Gamers use Twitter to share their thoughts on the gaming industry, announce new releases, and promote their content.
Discord is a chat app that gaming influencers use to build and engage with their audiences. Gaming influencers can create Discord servers for their fans to join and use the app to interact with them through text, voice, and video chat.
Gaming influencers use TikTok to showcase their skills (via short clips of their gameplay), make funny skits and participate in challenges, to review products, and to provide behind-the-scenes content for their followers.
Click here to learn more about how to leverage live streaming in influencer and social media marketing.
Bonus List: Popular Gaming Influencers by Type
To better understand the different types of gaming influencers and the platforms they use, we've created a list of some of the top gaming influencers who exemplify each type we previously defined.
Understanding the Gaming Influencer Audience
Between mobile devices and modern technology, gaming has become increasingly accessible. Today, anyone can be a gamer, which means the audience gaming influencers speak to is varied.
At large, men are still more engaged in the gaming industry than women. However, female gamers are on the rise!
On a global scale, 23% of men between the ages of 18-34 who follow influencers follow gaming influencers.
In the US alone, 66% of teenagers (male and female) follow social media influencers, and 36% of that demographic follow gaming influencers.
As we referenced above, 12% of gaming influencer followers don't follow any other type of influencer – meaning there's a global demographic not being reached through any other type of influencer marketing.
The variety among gamers means gaming influencer collaborations are not solely beneficial for game-related brands. Louis Vuitton's collaboration with League of Legends is a great example of an unexpected yet successful campaign.
Should You Work with Gaming Influencers?
While game-related brands have a clear connection to gaming influencers, it might be harder for non-game-related brands to know whether or not gaming influencer marketing is a good fit. Here are a few factors to keep in mind as you consider a gaming influencer campaign:
Verify that your target audience overlaps with the gaming community. You want to ensure that the content created for the campaign is authentic to your chosen influencer, which means what your marketing needs to be relevant to the gaming community.

A food delivery company might sponsor and influencer to show how easy it is to order food and minimize your time away from a game.
A makeup brand might partner with a cosplay influencer to show how their product can recreate looks from famous characters.
A furniture company can highlight how their products create the perfect gaming setup – from comfortable couches to functional desks and more.

To bolster the quality of authentic content, make sure your prospective gaming influencer's content and messaging aligns with your brand values. You might identify with their audience, but if the influencer can't accurately represent and translate your brand to their niche-specific audience of gamers, the campaign won't be as effective. With that being said, don't be afraid to defer to gaming influencers for advice when creating the campaign. Experienced gaming influencers will have worked on sponsorships before and can provide tips and ideas for how to adapt your brand messaging to appeal to the gaming community. Click here to hear from gaming influencer David Abrams about his experience with affiliate marketing on Sway Group's The Art of Sway podcast.
Consider the platform and content that your gaming influencer uses. Live streaming is a popular form of content creation among gaming influencers. Instead of getting multiple takes to perfect sponsored messaging, a streamer has to get it right on the first try. You'll want to adapt your messaging based on the platform and type of content your gaming influencer creates so that it remains influential.
Overall, it's important to do your research before agreeing to a collaboration. By carefully evaluating these factors and ensuring the influencer and their content can accomplish your campaign goals, you can make an informed decision on whether or not working with a gaming influencer would be beneficial for your brand.
Click here for more on developing a successful influencer marketing campaign.
Work with Sway Group
If the gaming industry is a new market that you want to break into and leverage for your brand, Sway Group can help. We are a full-service influencer marketing agency, meaning we facilitate brand-influencer partnerships and help develop high-impact campaigns from beginning to end.
Sway Group has a network of over 30K vetted, professional influencers, including gaming influencers. We can streamline the gaming influencer discovery process, saving you time and resources. And your influencer marketing campaign's assigned team of Sway Group experts will help foster an authentic partnership that produces high-quality content that gets guaranteed results.
Get started on your next influencer marketing campaign when you click here!