Project Profile: Travel and Hospitality
Specific Recruitment Sourcing Strategy for Engagement Maximization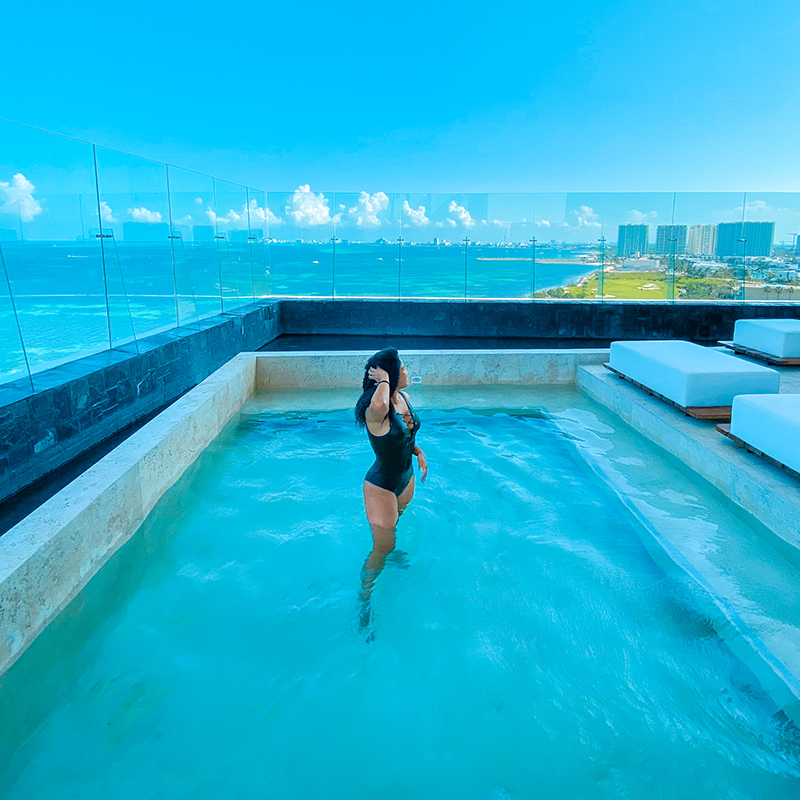 Brand Challenge:
We started with a very specific recruitment sourcing strategy, identifying brand-aligned travel influencers who also had speaking experience so they could join an onsite panel discussion. The platform strategy was developed with maximum engagement in mind, using TikTok and Instagram for video content and amplifying reach with Twitter, Facebook, and blog posts.
The Sway Solution:
Our team managed the travel and logistics coordination to send a diverse set of influencers to one of the brand's resorts in Cancún. Flexible content prompts allowed influencers to share compelling details from their travel experience in their own words, while capturing and sharing content that showcased resort amenities and the beauty of the area. Influencers also participated in an onsite travel conference that was focused on providing education, connections, and support to those in the travel industry.
All influencer content incorporated a strong call to action for audiences to visit the brand's supported landing page, ultimately driving click-through results that were 58% above the client's benchmark.
One of the campaign's most effective Instagram posts drove a high number of engagements, including saves, which indicates consumer relevance and a desire to re-visit the content. The visually arresting image showed the creator relaxing in the resort's hydrotherapy spa waters with an ocean-view backdrop, prompting positive audience commentary and interested questions about the resort.
Another popular post shared an influencer's personal perspectives about traveling again with COVID-19 safety measures in mind, along with her reassuring commentary about how the brand's travel advisory services handle all the details and provide peace of mind. Audience comments indicated that this type of messaging resonated with many travelers who appreciated the acknowledgment that times have changed.
The top-performing social content from this campaign was leveraged into paid amplification that extended the overall campaign reach and engagement.