Project Profile: Pet Product
​Boosting Brand Engagement and Sales While Increasing Social Media Presence and Consumer Engagement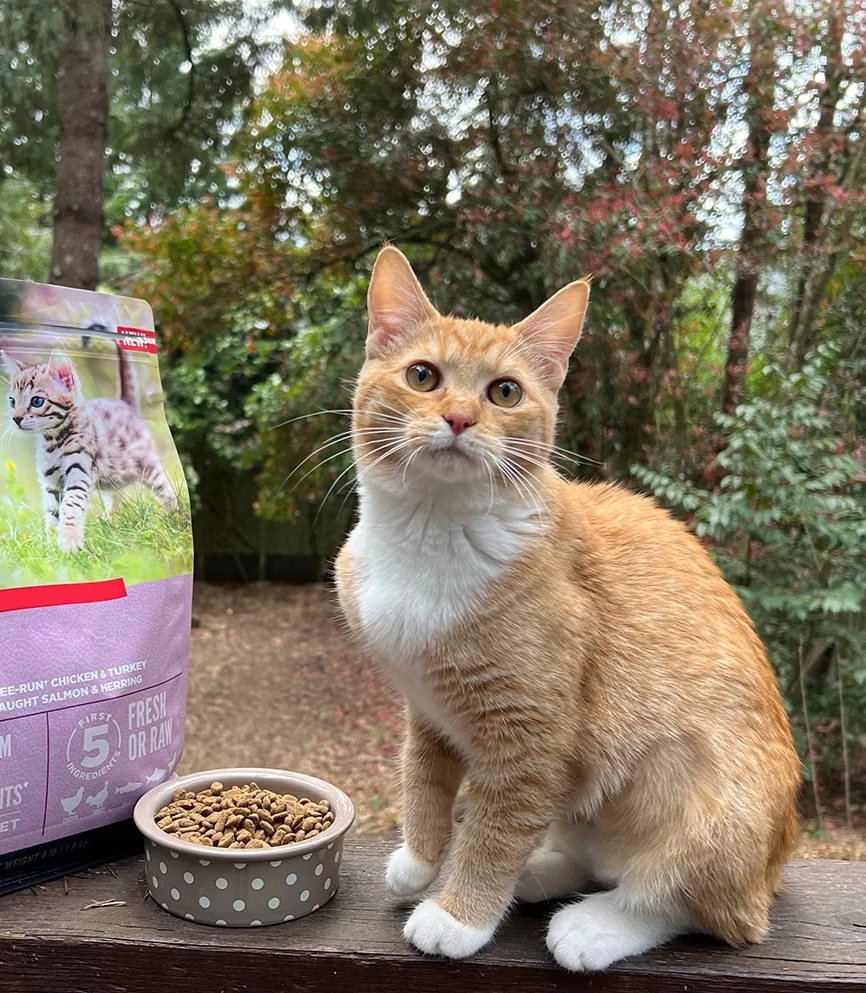 Brand Challenge:
A premium dog and cat food brand asked Sway Group for an influencer marketing campaign centered around boosting brand awareness and sales for their kitten food product. This brand was also looking to increase its social media presence and consumer engagement across all targeted platforms.
The Sway Solution:
In order to bring this brand's core value proposition (a special formula that gives kittens the nutrients they need to grow healthy and strong) to life, we recruited diverse, adventurous influencers who love the outdoors — and also happened to have kittens under one year old.
(One of our agency specialties: tricky creator recruitments for very specific audience needs!)
We focused on Instagram for this campaign, prompting influencers to create both in-feed and Story posts that showcased their kittens thriving in an outdoor setting. Campaign storytelling was heartfelt in nature, sharing the influencers' genuine love for their 'fur babies' while also sharing all the reasons they endorse the brand's product. Each influencer highlighted key brand differentiators in their own words, while also raising awareness for the brand's additional products that support pets through every stage of life.
A standout Instagram post from this campaign featured the influencer's kitten enjoying a 'picnic' outside, complete with a blanket and the brand's pet food on prominent display. The influencer's commentary shared her longtime love of animals and her kitten's unique personality, while also positioning the brand's kitten food as a premium choice she makes for her beloved pet, on par with her own dietary choices. This content garnered a high number of likes and positive comments, as well as being saved many times over — showing that the content was not only relevant to target audiences, they also wanted the opportunity to revisit it.
All influencer content incorporated a strong call to action for audiences to visit the brand's supported landing page. The top-performing social content from this campaign was leveraged into paid amplification that extended the overall campaign reach and engagement.