If you've been thinking of Pinterest's smart feed as a social platform similar to Instagram or Facebook, it's probably time to adjust your influencer marketing strategy. Influencer marketing on Pinterest is a whole different ballgame than other social networks, because — surprise! —Pinterest is not a social network.
You could say Pinterest is a "visual discovery tool," or, as Pinterest says on its website, "the world's greatest catalog of ideas." It's probably most accurate to go with what head of vertical strategy Brian Monahan recently stated: Pinterest is "more of a search engine than a social network."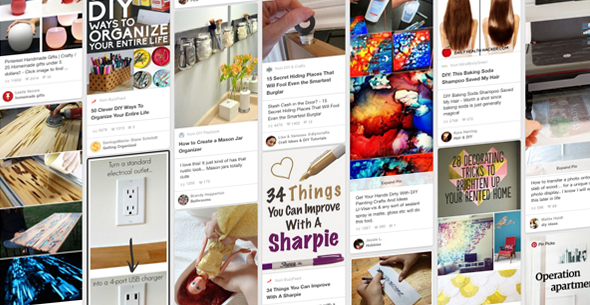 Rather than prioritizing social sharing, influencer marketing on Pinterest is all about great content — and more important, making sure that great content can be found. Pinterest's smart feed uses an algorithm to determine each user's feed, with Pins being shown as "best first" rather than "newest first." With more than 50 billion Pins on any number of topics (1.7 billion recipe Pins alone), marketers need to focus on making their content as searchable as possible.
To read the five ways for influencers to leverage Pinterest's smart feed algorithm, please click over to our CEO's op-ed in AdWeek's Social Daily Pro.