Our nation is more diverse than ever before. With that said, it's important brands take note and learn to craft campaigns that cater to this vast variety of audiences. So stop and reflect on how your brand is approaching families with your advertisements. Are your campaigns specific to their characteristics? Or do you apply a one-size-fits-all method? Luckily, we're here to help by providing our best tips to marketing to the modern family.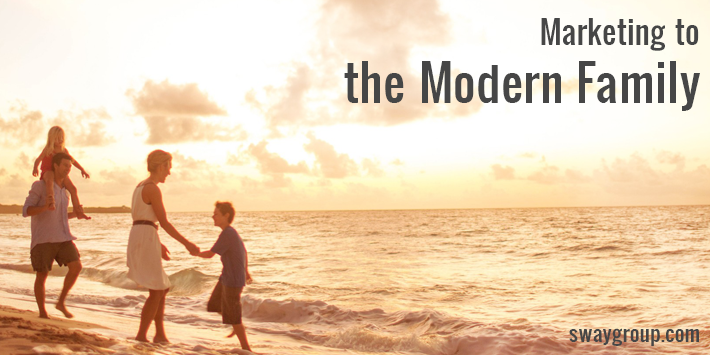 Things to Keep in Mind When Marketing to the Modern Family
Here is everything you need to know about marketing to the modern family:
The Uniqueness of the Modern Family
First, let's start off with some statistics. Did you know that today's U.S. families are the most diverse ever? Check this out:
How Brands Should Respond
When connecting with families today, it's key that brands are not about trying to be all things to all people. Families are diverse in gender, race, ethnicity, relationships, and more. Connect with families by acknowledging the infinite varieties in our world today. Bond over the differences and the shared experiences of diversity.
Because of these differences, inclusivity is key. Think about dihow your language and images will be interpreted by all members of all types of families. Rather than communicating with "moms," consider reframing to talk directly to the stay-at-home parent, the financial manager of the family, or the shopper in the family. In today's world, dads take on much more responsibility in the home than past generations.
Our Example
Last year, a national fast-casual restaurant partnered with Sway Group to promote new, healthier kids menu items to families. By crafting inclusive messaging and engaging a diverse group of influencers with children, the campaign was a great success. It garnered over 11 million impressions and 600 shares and comments across social media.
Reach out to learn more about how Sway Group can help you reach families.
Keep Reading:
Check out these other great marketing tips!