In the days following a nationally televised game, event or award show, conversation in the marketing sector is dominated not only by wins and losses, but the advertising that best captured the country's attention. With millions of Americans tuned in, a 30-second television spot is a surefire tactic to gain visibility, and is just the tipping point of an integrated marketing campaign.
When it comes to looking through the lens of content marketing, is there a way for a brand to extend their spend on television advertising even more? In a word: yes.
Here are my top two tips for maximizing television advertising efforts by building viral awareness, making the end result an even bigger win for all involved.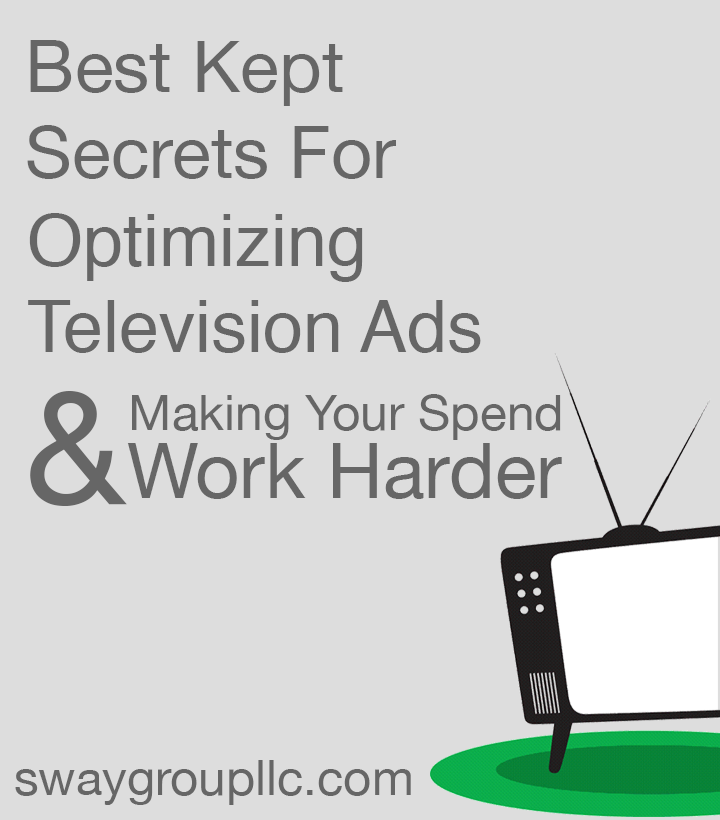 Two Secrets For Optimizing Your Television Advertising
1. Expand Your Reach
After the television ad airs, your job as a marketer is just beginning. Post the ad on YouTube and Facebook, display it prominently on your brand homepage and share it through your social media channels. Viewers are already actively engaged on social media during a big game, award show or national event. Give them the tools to share, like and comment with your brand. If you develop a platform for those 30-seconds to live on, you can build an organic presence online.
Example: To quickly and effectively generate significant buzz for a recent holiday commercial, Sway Group engaged 100 Massive Sway influencers to send out one tweet each, during a 24-48 hour period. The campaign garnered more than 16M impressions and an increase of 26% video views.
2. Jump into the Conversation
Research shows brands that engage in real-time conversation on social media receive a huge bump in social response (retweets and favorites) from the audience. Sure, some brands get lucky with a witty remark based on a timely event but by creating branded content in advance and appropriately inserting yourself into the digital conversation, your brand gains exposure and relevance.
Example: Our Massive Sway network hosted a hugely successful 60-minute Twitter party in conjunction with an award show – our Second Screen Solution. By pairing digital influencers with the power of mainstream television, we can drive relevant impressions. The conversation received 17.6M impressions in the hour leading up to the awards show — and a total of 3,721 tweets, 7,231 comments and 115,000 Instagram posts. The campaign ran again the following year and saw even better results: 25.9M impressions.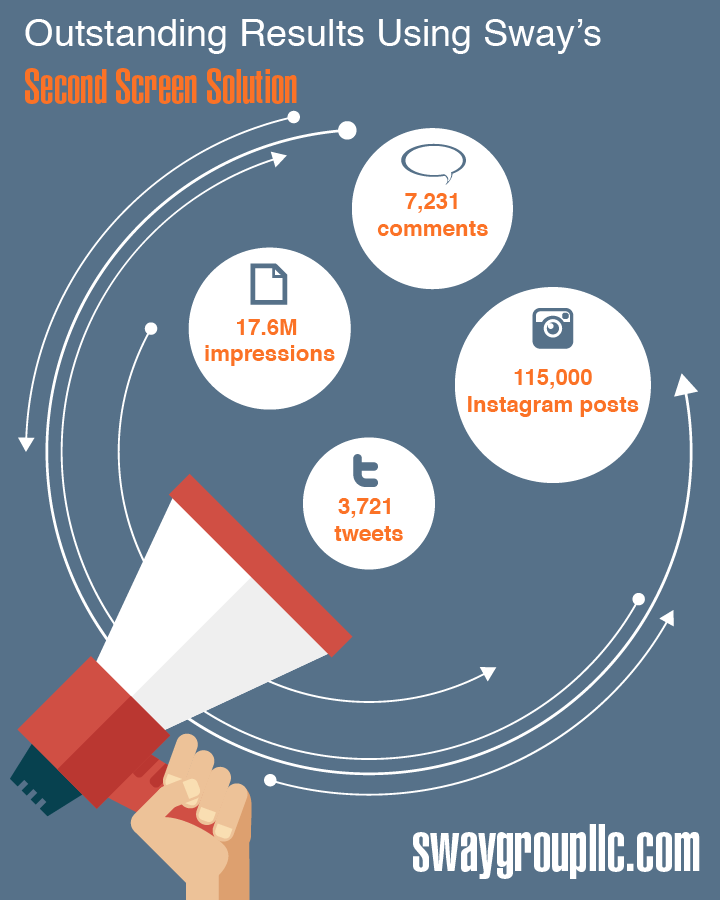 Brands of all sizes (and budgets) can utilize these strategies and join in the nonstop conversation online. Using a unique brand hashtag in conjunction with an event hashtag brings awareness to new consumers at a time and on a platform where they are already actively engaged.
Let's be honest, with 1.02 million unique people per minute posting to Facebook during Katy Perry's "Firework" finale, why wouldn't you want to join that conversation? There are countless ways for a brand to engage. As one example, a weight loss company could share their swimsuit-ready plan when the conversation turns to revealing costumes.
Your newest audience is right in front of you (and their screens). Let's get you talking with them.