Influencer marketing is certainly gaining more attention for its authentic impact and direct ROI for brands. As influencer marketing campaigns continue to grow, how can you make sure yours stands out? One great way: utilizing online influencers offline at live events. Combine online reach with live event advertising by inviting relevant online influencers as attendees to your brand's social event or hire influencers to host a sponsored live party.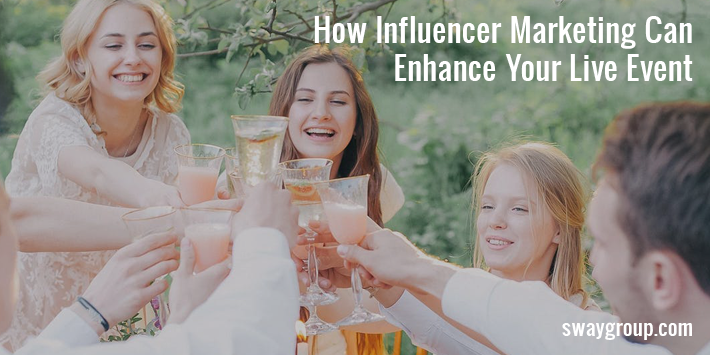 Live Event Advertising with Influencers
1. Influencers Will Bring Your Brand to Life
Moving offline and hosting a live event can be very effective in bringing your brand message to life. By bringing several influencers together for a party and asking them to amplify your message on social media and/or in a blog post, you will reach their audiences in a real, authentic way. Readers can see exactly how your product works and understand its advantages. Whether it's a food product they can experiment with in several dishes or a baby product that can be demonstrated by the influencer.
2. Connect Face-to-Face
At live events, your product or service can be introduced to a highly connected audience face-to-face. This results in ongoing conversations that spread virally across multiple social networks and blogs. Each influencer who attends shares sponsored blog posts and images following the event on their social media networks. This in-person engagement with your product and the excitement generated from experiencing it as part of the larger group will make the influencer's post even more vibrant and life-like when they share their story with their audience online.
3. Show, Don't Tell
There's a reason why referrals from friends, or suggestions from a trusted expert (in this case, an influencer) are so valuable: they're real. When an influencer's audience sees her actively participating with a brand or product at a live event, and then proudly sharing the details of their experience online, they know it's authentic because they personally experienced the product. Influencers can help show their audience why your product is the best from their real-life interaction. Moreover, the influencer can bring the party, and your product, to life online. This is accomplished by sharing personal anecdotes from the event, engaging images of their experience, and conversations with another influencer in attendance.
Why You Need to Work With Influencers to Host A Sway Social Live Event
Sway Socials are entirely different from traditional house parties. Not only are all attendees influencers, but they are able to extend the reach of the event both in real-time and following the event.
Sway coordinates all facets of the Sway Social- from signage to food to décor to activities. Execution add-ons, such as a Facebook Live, can make a Sway Social even more engaging to a wider audience.
Want to see how our influencers can amplify your live event? We'll show you…
This campaign with Viva® Vantage® is a great example of how a brand effectively harnessed the power of influencer marketing to elevate their live event.
In order to take the conversation beyond cleaning and demonstrate the versatility of Viva paper towels, Sway designed ten Live Events which were held in locations across the country. Each event built on the messaging behind the Switch Up promotion, utilizing seasonal themes and allowing influencers to see Viva paper towels in action for cooking and entertaining.
Attendees left the event armed with creative ideas for putting Viva to the test during their own 7-Day Switch Up trial. The influencers then wrote blog posts and amplified their stories throughout their social media platforms. The campaign was extremely successful, garnering more than 85 potential million impressions. It generated buzz online, with more than 17K likes and 550 comments on social media.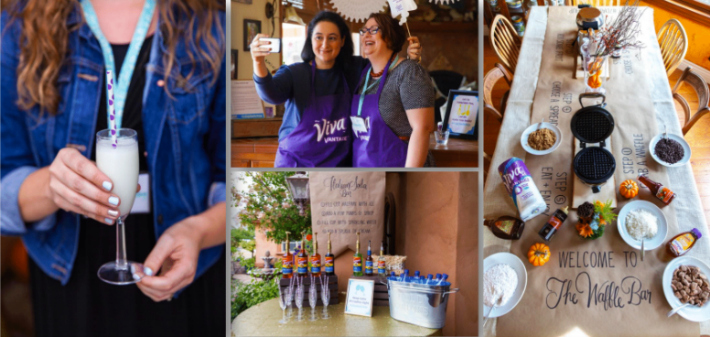 Let's Make Your Next Live Event a Success!
Contact us to learn how you can tap into our network of influencers to amplify (or even host) your next event.