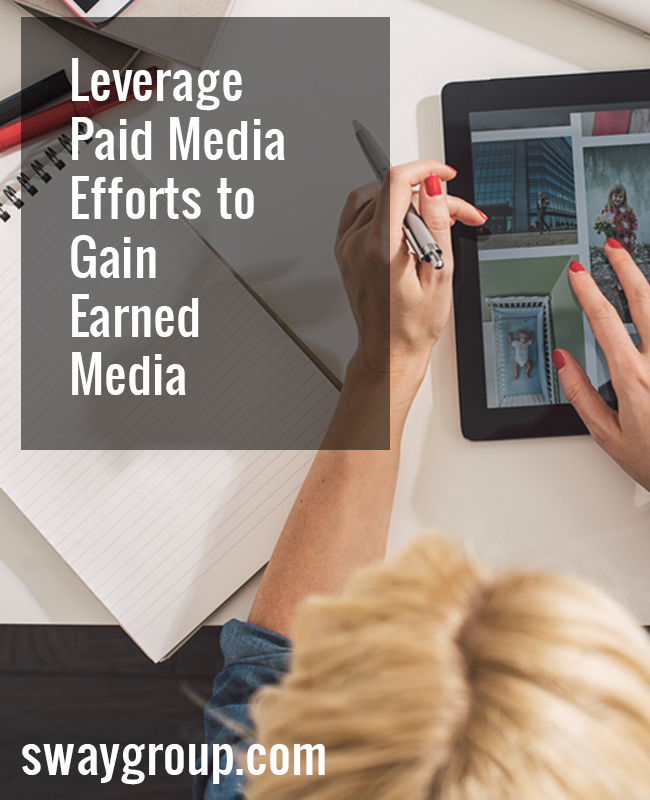 Paid media. Owned media. Earned media. There are so many media buzzwords – it can be overwhelming to filter through what strategies to focus on for your brand. Let's take a look at these terms, what they mean, and how to leverage paid media to gain earned media.
Earned Media
Think of earned media as online word of mouth. When other people are talking about your brand, they are influencing others (generating new leads or business) on your behalf, for free. Most of this is happening in the social space: shares, mentions, reviews, reposts or recommendations. Good search engine rankings and unique content distributed by or about your brand can play into earned media success in a big way.
Paid Media
As you may have guessed, this involves paying to promote your content. Paid media is a great way to promote your content and achieve two main goals: create more earned media opportunities and drive traffic to your owned media sites (web properties that you control, such as websites and social media pages). You can pay to boost your social media posts or for display ads on search engines and social media sites.
Another way to gain exposure for your brand is to work with influencers. By paying influencers to share content about your brand, you can reach your target audience, increase awareness, and gain earned media. In fact, influencer marketing programs drive 16 times more engagement than owned or more traditional paid media.
While you may dedicate a lot of staff time to creating earned and paid media for your brand, it's not going to fully payoff unless you also dedicate time to evaluating the results. At Sway Group, we help our clients calculate earned versus paid media effectiveness by tracking specific data growth points throughout a campaign. We know a joint approach with earned and paid media is the best approach. With Influencer Marketing specifically, we know how effective paid media can be in generating earned media for brands across all sectors.
For example, let's look at our recent campaign with Nailbot. The brand paid for one influencer to write one blog post about the product and its crowd-funding campaign, and then share eight amplification posts on Facebook, Twitter and Pinterest. From this paid influencer marketing campaign, they earned more than 8.9 million impressions on Twitter and Facebook and ? shares. They also collected more than 2,700 email sign-ups from interested consumers. The earned media for the brand and the Nailbot product far surpassed any results they would have gotten from paid media alone.