The business of influencer marketing is estimated to reach a whopping $10 billion by 2020, and more marketers than ever seem ready to jump on board. In fact, a 2018 survey from the ANA (Association of National Advertisers) revealed that 75 percent of advertisers are currently using influencer marketing, with 43 percent planning to increase their spend on it in the next 12 months.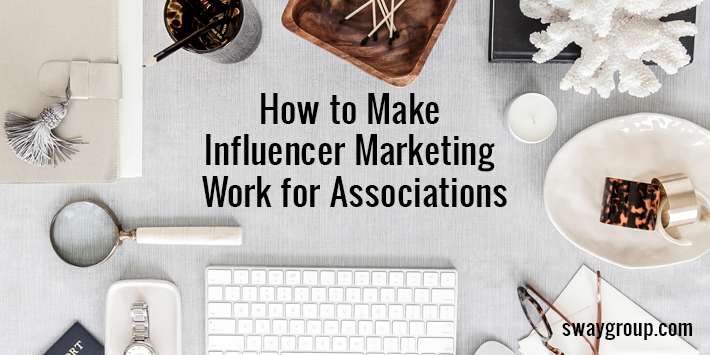 As the industry grows, so do the opportunities, and today influencer marketing is no longer limited to brands. Special interest groups have begun tapping into the credibility and inspiration shared by influencers with great success, as evidenced by our recent work with the American Dental Association. For the ADA, Sway Group engaged wellness and lifestyle-focused influencers in order to raise awareness around healthy oral care routines — resulting in a campaign that drove 28K+ total engagements across all platforms.
For national brand boards and associations, influencer marketing is the perfect method for reaching precisely targeted demographics, with the kind of on-trend messaging audiences respond to.
Learn more about how to make influencer marketing work for your organization in our latest Forbes article, Influencer Marketing For Industry Associations: Five Tips For Success.