If you've never tried influencer marketing before, now is a great time to jump in. A recent study revealed that businesses are making $6.50 for every $1 spent on influencer marketing. And according to McKinsey, "research shows that marketing-induced consumer-to-consumer word of mouth generates more than twice the sales of paid advertising in categories as diverse as skincare and mobile phones."
As we enter 2019, it's a natural time to evaluate current business strategies while looking to the months ahead. As an influencer and content marketing agency, we've observed some shifts in the industry that could affect the way your brand plans its next influencer campaign – and we also have some thoughts about the trends we'll be seeing in the coming year.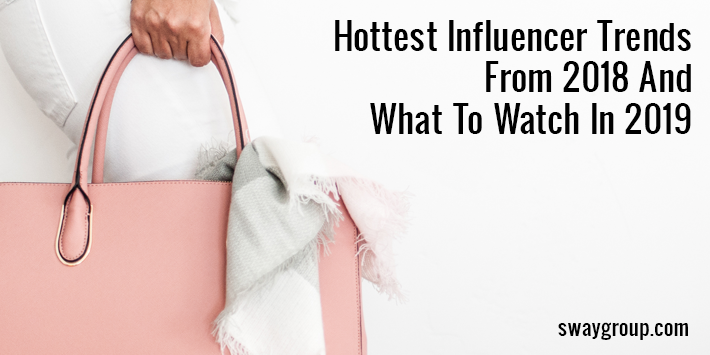 What We Learned In 2018
It's harder than ever to get seen.
Instagram Stories are a hot commodity.
Engagement rates are the real metric.
Agencies can pinch-hit when scale is needed.
Predictions For 2019
Brands need more transparency from influencers.
Facebook Live is the new QVC.
This platform trend is OK to ignore (for now).
Agencies will provide influencer education as a service.
Read more on what we have to say about the hottest influencer marketing trends from 2018 and what to watch in 2019 in our CEO's recent article on Forbes here.