Ah, Google's Search Trends Year in Review. One of the best recaps of the year, what the global collective was experiencing, wondering, making, mourning and celebrating.
We narrowed the field to US trends on the Trends.Google.com site, skimmed past the national news as we already know what kind of a year it was, and looked at the list opportunistically. In hopes of uncovering consumer insights to help our clients and our influencers. Here are some highlights we found, and what it means for the year ahead.
Use Google Search Terms to Inform Influencer Content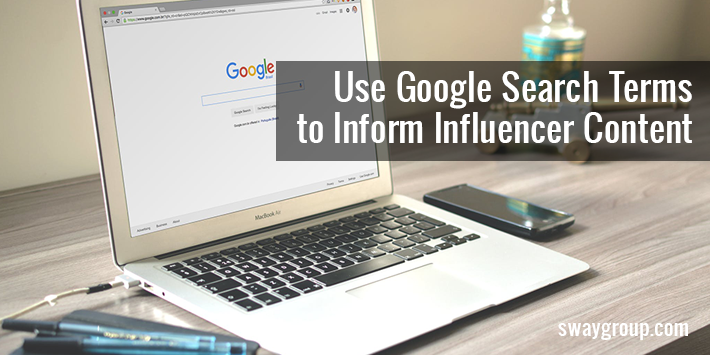 Food and Recipes/Recetas:
The top recipe searches uncover consumers' curiosity for calories on pop-culture trending items and tasty gutbusters. Looking at you, Unicorn Frappuccino and Triple Crunchwrap Supreme. At home, consumers are searching for staple recipes – Beef Stroganoff, casseroles, and always the contentious topic at holiday parties: the best hard-boiled egg recipes.
Click on any recipe and you can explore the search trends around that particular food item. Beef Stroganoff peaks in search volume in late April and again in the early fall. If your products fit into a recipe or food trend, leverage influencers to create content around those topics 4-6 weeks prior to a search spike so your branded content has time to be indexed across Google and gain steam on Pinterest. Spanish or dual-language content cannot be forgotten. Particularly in the food world where diverse cultures are interwoven, we see recipes trend in line with the religious and holiday calendars. Capirotada is a casserole bread pudding-esque dish traditionally eaten during the lenten period of the year. Guess when the search for it spikes?
How to? What is?:
2017 was the year of Slime, if Google Search terms tell us anything. This top-searched how-to catapulted Elmer's Glue to the top of many grocery lists. Dive in deeper, and we see other practical information around trending events of the year, including the eclipse. Looking ahead, what are the big events of 2018 that will spark consumer curiosity? How can your brand get in front of those trends with influencer created content ready to answer consumers' questions? And if you're in the turkey business – we can expect How to Bake a Turkey in the Oven to be a trend for years to come!
"What is…" trends were dominated by emerging technologies and political volatility. For B2B businesses, there's an opportunity to engage niche experts to create content answering some of these complex questions.
How to Use The Search Trends as a Marketer:
Google is always a data gold mine, and they've made this data crunchable in the best kind of way. Read the Top Search Terms to uncover white-space opportunities for your brand. Then, click around on some of the words to uncover the best time of year for increases in search volume.
Our CEO, Danielle Wiley hosted a Womma Webinar about how Search Trends can inform Influencer Marketing. Fill out the form below to see the replay.