Drinkworks® Home Bar by Keurig®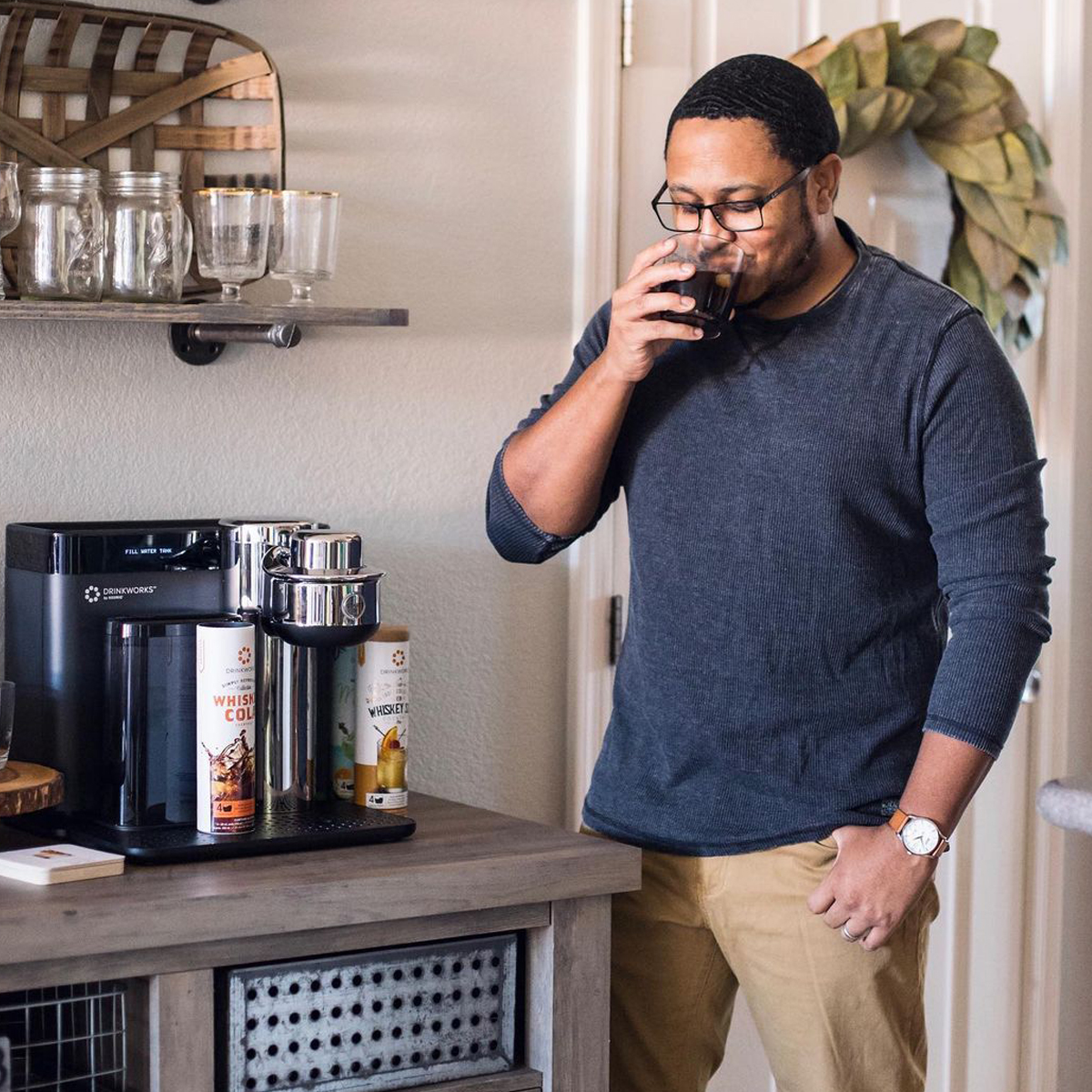 114,800
total engagements
55,200
clicks to the Drinkworks landing page (69% higher than our benchmark)
The Challenge:
Sway Group was chosen as Drinkwork's influencer agency to launch the brand's new Drinkworks Home Bar by Keurig®. The product launch included a state-by-state rollout with regional influencer content cadenced out strategically to seed excitement as products became available across the country.
Drinkwork's primary objectives were to raise awareness about this new product and category of home drink makers and drive clicks to their website so they could add consumers to their digital marketing funnel.
The Sway Solution:
Drinkworks identified specific areas for geo-targeting and as new states gained distribution, Sway Group executed flights of content based on product attributes and corresponding key moments throughout the year. Sway influencers created high-impact content centered around relatable themes like date night at home, unwinding during the holidays, celebrating Mother's Day, and more. When COVID-19 restrictions began to impact large swathes of the country, Sway adjusted campaign tactics and content angles to better align with virtual entertaining and the new stay-at-home reality.
Rather than focus on one or two social platforms, Sway Group developed a plan that would reach a broad audience across multiple platforms. In order to boost organic web search results, blog posts were utilized along with social media amplification and paid social advertising. Both Facebook and Instagram were used for standalone sponsored posts, along with Story content for Instagram users.
We layered the organic content with a paid media strategy that incorporated a segmented ad spend leveraging top-performing influencer content in order to reach the Drinkworks' target audience.
Results
This campaign achieved all client objectives: increased product awareness through geo targeted outreach, new Drinkmakers sales driven by key influencer links, and a library of influencer-driven content assets.