"Content marketing" is a buzzword-sounding term that unfortunately is being used interchangeably with influencer marketing, native advertising and audience-centric marketing. At Sway Group, we're often asked what content marketing is all about.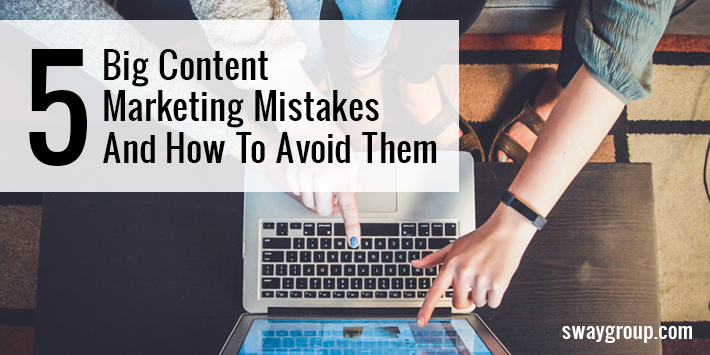 In a nutshell, content marketing is the art and science of creating and sharing valuable free materials for a specific audience. While it's wildly popular today, content marketing has in fact been around for centuries.
Content marketing is different from traditional marketing like brochures or commercials. Instead of trying to make a sale, content marketing is meant to educate, entertain or otherwise meet an existing customer need.
For all its advantages, a content marketing program does come with some challenges. In our latest Forbes article, we break down five content marketing mistakes — and how to avoid them.