Instead of following the traditional path of degree, marriage, home, family, and maybe then saving for "non-essential" luxuries (like international travel and vacations), the emerging generation of consumers (Gen Z'ers) want that pleasure and gratification now.
As a result, the travel industry has boomed in recent years. Because social media and influencer marketing are the best ways to reach these target consumers, it makes sense that being a travel influencer on Instagram and other platforms has become an ideal way to make a living and working with these creators is an ideal way for brands to generate leads.
Below, we've put together a comprehensive guide to travel influencers for brands and influencers. Keep reading to find out how to become a travel influencer, what it looks like to work with travel influencers as a brand, and why you don't have to be a travel-related brand to benefit from influencer partnerships in the category.
What is a Travel Influencer?
A travel influencer is a social media personality with a significant following who creates high-quality content about traveling and tourism experiences. This usually includes content about planning trips, hacks for saving on travel expenses, what to do and where to go at/in travel locations, and overall travel culture.
Why Are Travel Influencers So Popular?
Instagram travel influencers have become the trusted source for education around logistics and destinations, as well as detailed travel experiences and itineraries.
Instead of paying for a trip itinerary from a travel agency, why not:
Watch a YouTuber's vlog cataloging their exact experience as it happened?
Tune in to an Instagram travel influencer's stories or reels for the raw and real re-telling of their trip experiences?
Or read a travel blogger's website with detailed accounts of what they packed, where they went, how they saved, what went well and not so well, etc.?
Followers can witness the highs and lows of their dream trip in real time, all from the comfort of their home, for free.
Essentially, travel influencers make mistakes and go through trial and error so their followers don't have to.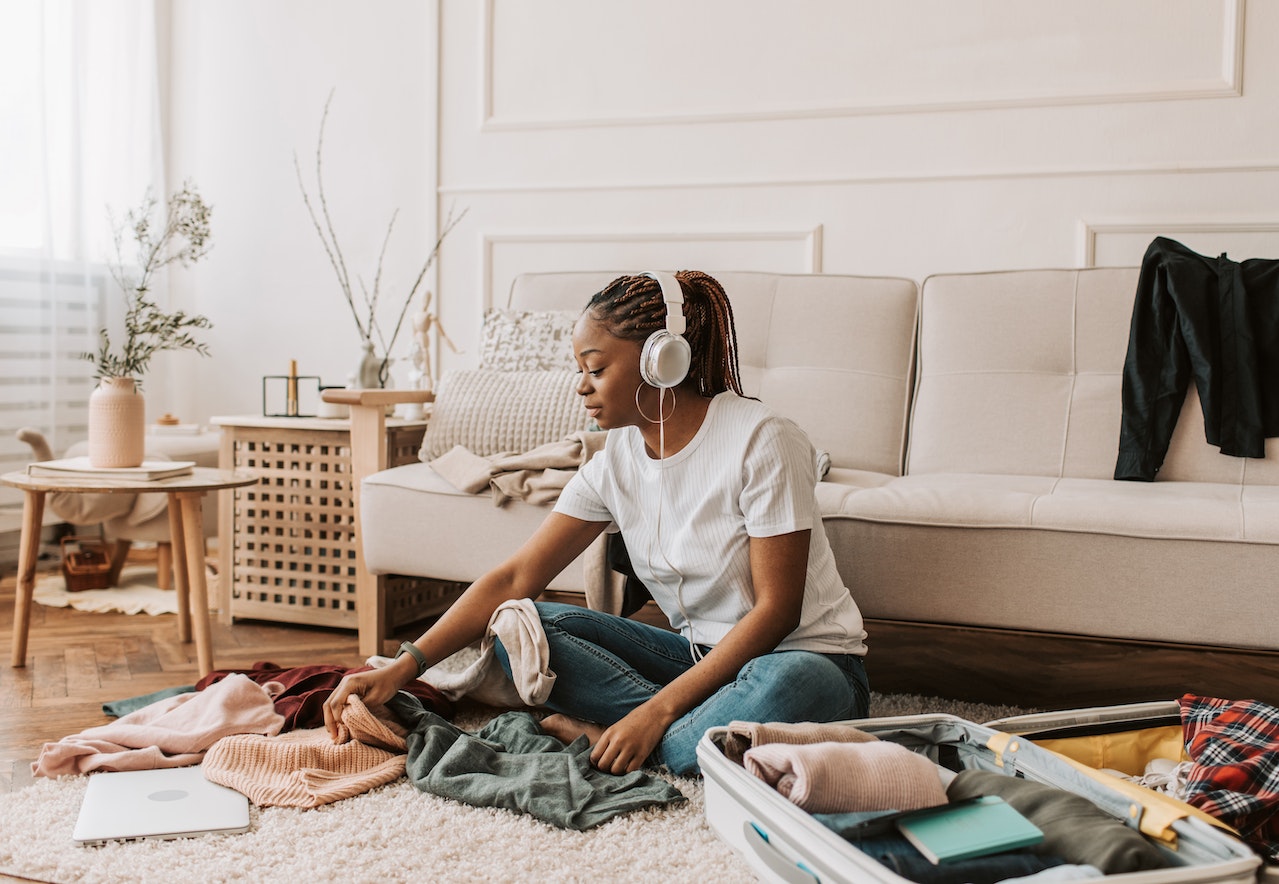 For Influencers: 5 Tips for How to Become a Travel Influencer
While luxurious trips to paradise with great food and spa afternoons are idyllic elements of the Instagram travel influencer experience, the truth is that there's a lot of strategy and dedicated work that goes into the profession.
We've compiled a short list of tips to help beginner travel influencers navigate the early stages and find their way to success.
Tip One: Be intentional from the start
Carve out your niche, know your "why", and target your ideal audience. Defining a niche allows your audience to connect with your content on a rational level and knowing your "why" allows them to connect with you on an emotional one.
Tip Two: Start with a strategic mix of vacations and staycations
When you're just starting out, you might not have immediate access to brand deals with free trips and discounts, or you might be restricted by your day job schedule. That's okay because you don't have to constantly go on extravagant vacations to collect valuable travel content.
The key to growing any social media account is consistent posting. Work with what's immediately available to you by treating your hometown, closest major city, and nearby attractions as you would any other travel destination. Mix these "staycations" with your more extravagant trips to create a steady stream of relevant travel influencer content.
Tip Three: Connect/Collaborate with other travel influencers
Like, comment, save, and message other Instagram travel influencers to embed yourself in the social media travel community. This will make you discoverable to their followers and help grow your audience. Plus, by making meaningful connections in your early stages, you open yourself up to potential partnerships in the future.
Tip Four: Engage with your followers
Following that same vein, make sure you engage with your own followers. Answer questions, like and comment on their posts, and curate a community. Today, you don't need the highest number of followers to score brand deals. Brands are looking to see who has the best engagement, so do your part to keep your followers invested in and interacting with your content.
Tip Five: Leverage Relevant Hashtags
Use relevant travel hashtags that orient your travel influencer profile within your specific niche. This will help make your content discoverable by users who are interested in travel in general and specifically target your ideal audience based on how you define your niche.
Now that you understand how to become a travel influencer, let's talk about what it looks like for brands to work with them.
For Brands: How to Create a Travel Influencer Marketing Campaign
You don't have to be a travel brand to benefit from travel influencers. The content travel influencers make is versatile because travel involves so much (pulling resources from various industries) and no matter what kind of clothes you wear, what kind of food you like, if you live a sustainable or luxurious life, etc. travel appeals to (almost) everyone.
While travel brands have a clearer orientation in travel influencer content, we've put together a simple breakdown of two practical ways travel influencer marketing can work for any brand.
1. Show How Your Brand Travels: Product Promotion
Outside of airlines, hotels, and tourism agencies, other brands can orient their products in travel influencer content.
Tech companies that make products like noise-canceling headphones (perfect for flights) or cameras and video equipment (perfect for documenting trips) can develop meaningful partnerships with travel influencers.
Clothing and beauty brands find their spots in suitcases and carry-on bags as influencers figure out what clothes and toiletries to pack.
Food companies and restaurants can gift packaged goods (like snacks for flights) or invite traveling influencers to dine with them in person and raise awareness about their brand.
Finance companies like Cash App and PayPal even have a place, showing how you can manage your money from anywhere in the world.
2. Give Influencers an Excuse to Travel: Brand Trips
Brands can engage and work with travel influencers by inviting them on promotional trips.
Visit Headquarters
A great example is when brands invite travel influencers to travel to their headquarters, encouraging them to create value-driven behind-the-scenes content that shows followers (and target consumers) an authentic peek behind the curtain of what goes into creating a product.
Sponsor Trips
Above, we list how different industries fit into travel content. Brands can sponsor influencer travel and shape the campaign around the influencer using their products or services exclusively on the trip. For example, a hair care brand can collaborate with a travel influencer to show how their products are ideal for hair care when traveling.
Product Releases
Brands can also host getaways or destination events to promote the release of a new product (which is a great opportunity to bring a group of influencers together at once). In addition to orienting brand products within the travel experience, the content the influencer creates during the trip will be focused on the brand event.
In all three scenarios, the trip itself is travel content, and the nature of the trip allows the influencer to promote brand products to their audience.
Work with Sway Group
Sway Group is a full-service influencer marketing agency with a network of over 30K vetted, high-quality influencers. We streamline your influencer marketing strategy so you can save time and resources.
Easily discover ideal travel influencers who fit your brand values and speak to your target audience. Plus, when you work with Sway Group, you get an assigned team of social media experts who will create a results-driven strategy to optimize your travel influencer campaign for the best results.
If you're interested in leveling-up your influencer marketing today, then it's time to work with Sway Group!