Content marketing can be a powerful marketing approach when it is done well. There are many ways to use content as a marketing tool. However, it can be overwhelming to develop a content marketing strategy from scratch, especially one that is effective. To help, we put together 3 tips to get you started on the path to creating an effective content marketing strategy: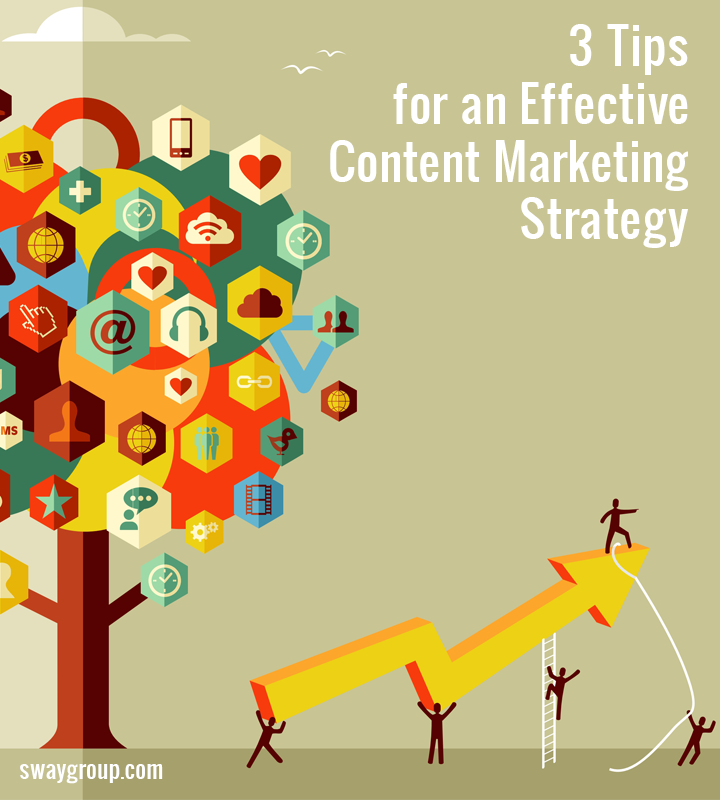 1. Determine Your Target Audience
Knowing your audience is at the core of any effective content marketing program. It will inform what is in your content, where you publish your content, and how you promote your content.
You may want to appeal to all consumers, but not every consumer will buy your product. Instead, narrow it down by determining who is most likely to purchase and use your product. Learn as much as you can about this audience: where they spend time online, what kind of content they typically engage with, etc. This will help immensely when you begin developing the rest of your strategy.
2. Create Engaging Content
Obviously, content is key to your strategy. The more useful, interesting, and/or entertaining it is, the better – this will cause readers to engage with it and share it with their networks. Don't focus too much on yourself and your products. Rather, create content that is related to what you sell but offers something valuable and shareable to the reader.
For example, rather than talk about their services directly, Hootsuite created a video based on the Game of Thrones, a popular TV show, and used it to demonstrate their platform's abilities in an entertaining fashion. The video garnered nearly a million views within a few months.
3. Choose Your Channels
Websites, email, blogs, social media…the list goes on and on. There are so many place online to publish your content, but you don't have to be everywhere to be effective. It's better to concentrate your effort on a smaller list of networks where you're more likely to reach your target audience, rather than blasting your message anywhere and everywhere.
Go back to the research you did when you learned about your target audience. Are they active on social media? Which networks are they most concentrated on? What times are they active? Do they respond to email marketing or read blogs? The more research you do, the better you can strategize about where to reach your audience.
Want to learn more? Read our 8 rules for content marketing.