Christy Hiller: On Women Stepping into Ownership Roles
Did you know that in the United States, 40% of businesses are owned by women — but ad agency ownership by women is just 0.5%? How can we better fix industry equity gaps, including barriers to women taking on the role of ownership?
Our latest Art of Sway episode features Christy Hiler, agency owner and co-founder of Own It, a research-driven community working to see more women step into the position of ownership. Christy is president and owner of Cornett, named Small Agency of Year by Ad Age and twice ranked Best to Work in Kentucky. She's also one of the founding board members for BLAC, a national program led by independent agencies to bring more young Black people into advertising.
In this episode, learn about the advertising industry's equity gaps, and how influential individuals and agencies can make a difference when it comes to creating a world in which female agency owners are the norm — not the exception.
Just a bit of what you'll learn in this episode:
The importance of better representation at all levels in the advertising industry
How to identify — and eliminate — the barriers to women stepping into positions of ownership in advertising
What happens when you make ownership the end goal, not just leadership
Why equity in ownership is crucial for an equitable industry/li>
P.S. Be on the lookout for Christy's nostalgic mention of this classic ad from 1989!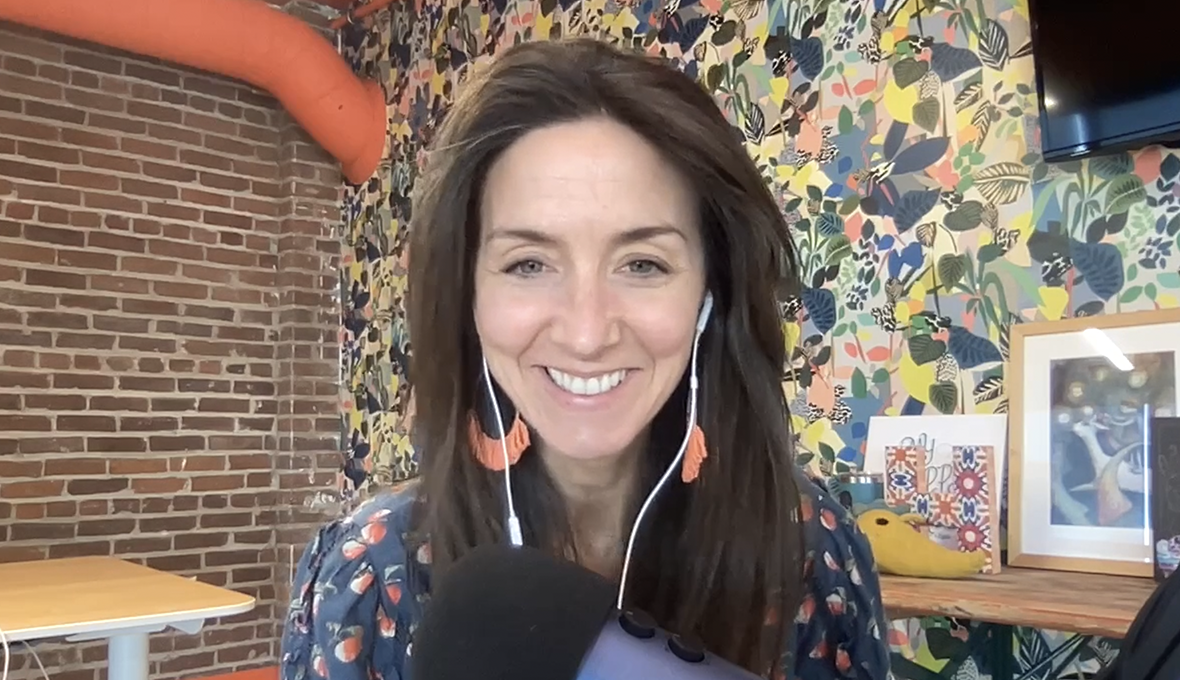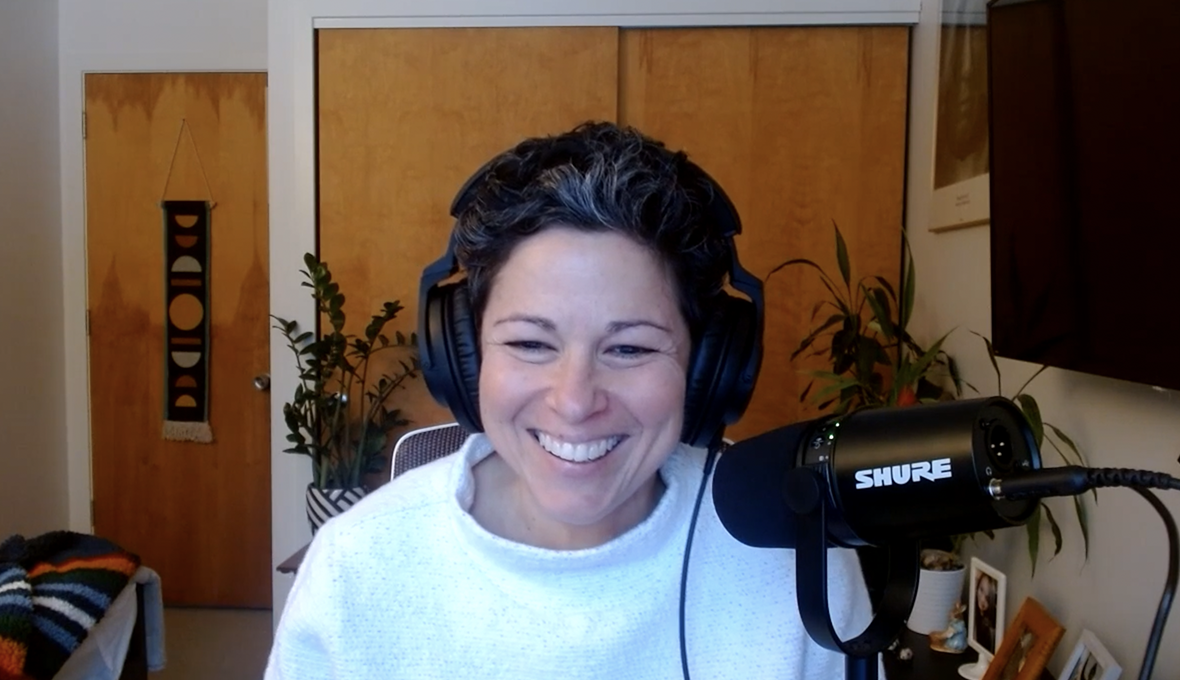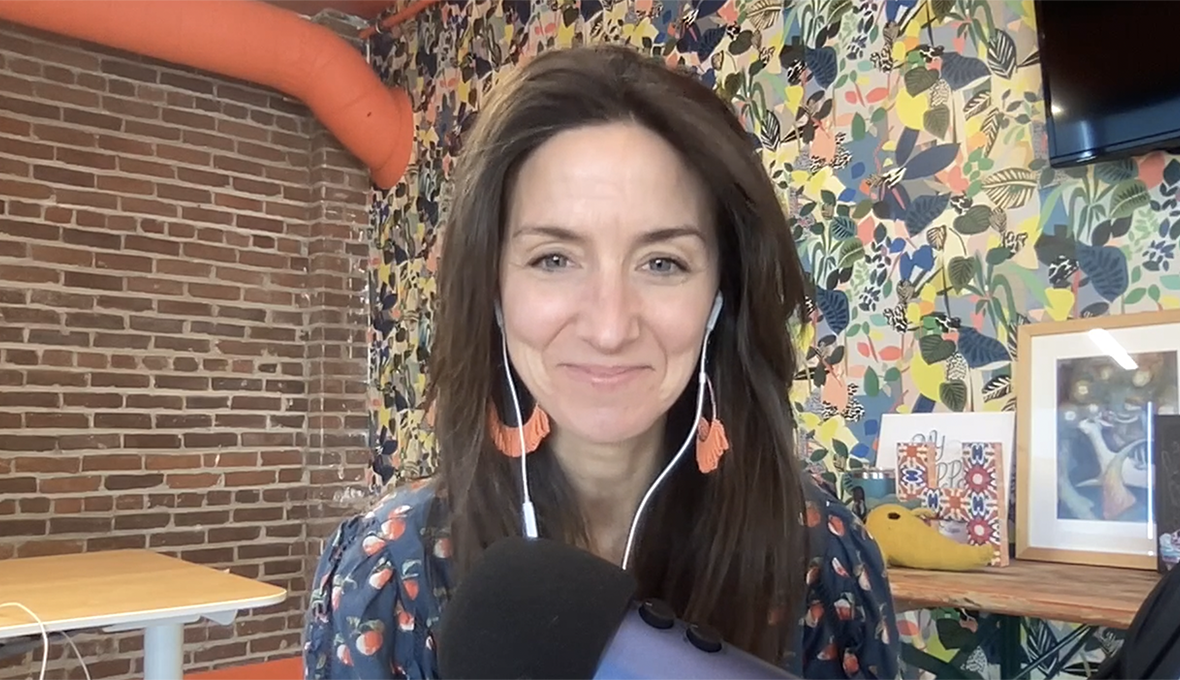 Episode 24: Christy Hiler Transcript
Danielle Wiley: Welcome to The Art of Sway. This is a podcast that brings you inside the world of marketing through the lens of influence. I'm your host, Danielle Wiley. Each week, through candid conversations with industry insiders, we will uncover how influencer marketing is making an impact across all consumer buying habits and is changing the way we talk to each other. Let's dive in. Christy Hiler is President and Owner of Cornett, an independent full service advertising agency based in Lexington, Kentucky.
Danielle Wiley: As owner, Christy has helped raise the stature of the small agency to national and international recognition. In 2022, she was included in Adweek's Women's Trailblazers list. That same year, the agency added Busch Light and Legoland to its roster of clients, and Cornett won gold at the National ADDY Awards. In 2021, Ad Age listed Cornett among its best small agencies. And for the past two years, the Kentucky Chamber has listed Cornett as one of the best places to work in Kentucky.
Danielle Wiley: In addition to driving Cornett's vision and dramatic growth over the years, Hiler is passionate about seeing more women owned ad agencies. To help increase the number of women and non-binary owners, she created Own It, a podcast and initiative recognizing female ad agency owners about how they came to be. She is also one of the founding members and leaders of BLACA, a newly formed independent agency internship collective designed to bring more young Black people in advertising, preparing them to survive, thrive, and lead.
Danielle Wiley: Outside of Cornett, Hiler is a mother to four wild and wonderful kids and volunteers at Common Good step by step and other Lexington area organizations dedicated to helping young people excel and achieve their goals. I met Christy when I joined Own It, the initiative she founded to recognize female ad agency owners. She invited me to join her on her podcast and talking to her was a blast. I just knew I had to have her on to the Art of Sway so that she could share her story with us. I just know that you'll find Christy as dynamic and interesting as I do, and I'm excited for you to hear about all the ways she is working to create a world in which female agency owners are the norm, not the exception. Well, hi.
Christy Hiler: Hi. How you doing?
Danielle Wiley: It's great having you on. I loved you. Had me on your podcast and we had such a nice conversation. I guess this is how things work in 2023, people keep in touch by inviting each other onto their podcast back and forth.
Christy Hiler: I like it.
Danielle Wiley: I have the benefit of knowing quite a bit about what you do and what you're all about, but it would be great if you could share with our listeners just a little bit about your career journey and how you ended up as the owner of an ad agency and whether … I'm just always curious if this being in that position myself and not having ever dreamed of that for me or wanting that for myself. I just love talking to other people, and was this the path you envisioned or are you exactly where you always dreamed of being? And how did you get there?
Christy Hiler: Oh, this is a great one. Okay, so it's interesting because I don't know that I would say, yeah, I definitely, from the beginning, wanted to own my own agency. I graduated from the University of Oregon, and I graduated with double major in marketing and entrepreneurship. In some ways, you're like, well, it seemed like maybe this is where you were going to end up. But I'm from Lexington, Kentucky. But I moved out west during my college years, and I loved it. I lived in Oregon, graduated from the University of Oregon, loved it out there. Before Oregon, I was in Colorado.
Christy Hiler: I just loved the mountain. Mountains are like, I don't know, just so good for my soul. I didn't really think when I lived out there that I would ever come back to Lexington. But it was so far. After I graduated from University of Oregon in Eugene, I moved up to Portland. After graduating with a degree in marketing, I thought, well, I'm just going to move up to Portland and of course, I'll work for Wieden and Kennedy. They're the best and I want to be at the best. And-
Danielle Wiley: Of course.
Christy Hiler: … it was a little more difficult than that.
Danielle Wiley: You having to show up.
Christy Hiler: Just wanting to be there. But I was working at a sports marketing company and I didn't love where I was. And at the time, my family was building this campaign to bring Christy back to Kentucky. And for a long time, I really wasn't even open to it. I loved it out there so much, but it felt far. And they knew my weakness and they kept saying like, oh, yeah, I'm just leaving, family dinner, and it was so fun. Oh, we missed you. And I only got to be back here.
Danielle Wiley: Laying it out there.
Christy Hiler: Yeah, they were. But one day, I don't know what it was, something. I just opened myself to the possibility of moving back here and I thought, maybe I could give it a try. Kip Cornett, he's my stepfather. And he was like, "Why don't …" The whole time I was out there, he's like, "Just come back here and work for me." I'm like, "That is the last thing I want to do." I'm this fiercely independent person. I have zero interest in doing that. But when they were saying, come back, and I opened myself to the possibility and thought, okay, I'll give it a try.
Christy Hiler: I thought I would be here for a second, I really did. I thought, well, okay, I'll come back and just do that for a minute until I land where I want to be. But I came here, started at the very bottom on the account side, account management. And I was a terrible account manager, mainly because at the time here, account management was really just taking orders. It just seemed like we just waited for them to say, this is what we need. And I was like, I just wasn't great at that.
Christy Hiler: I always wanted to really dig into their business and learn everything that they were trying to do and then be like, wait. Okay, this is the path forward. Because when I was at University of Oregon, I studied more. I loved consumer research. I took a lot of classes on consumer research and behaviors. And that was always what really drew me into this business. I love digging into that. I love studying business and I love studying consumers and what they're motivated by and figuring out what is that intersection between. Really, it was more strategy. And at the time, that wasn't really a role here or a service being offered, but I built it.
Danielle Wiley: I had a similar role at a similar early point in my career at a small agency in Toledo, Ohio. And I was a pretty junior account manager and much more strategic than I am, a doer or really, struggle to just follow a list of what someone else says should be. My mind is always one step ahead like, what do we need to do? I got a lot of pushback from clients and from my bosses that I was overstepping and there's no I in team and stop saying I and start saying we and do what you're supposed to do and they don't want to hear.
Danielle Wiley: And I assumed, you seem to be much more gracious about it that it's just not how the company was set up. And I went to a place of this is sexism and ageism and they're just saying this to me because I'm a young woman and this doesn't feel comfortable for them. It's interesting to me to hear your perspective on a similar dynamic.
Christy Hiler: Yeah. What was interesting was that it was really welcomed by a lot of the … The clients left it. They felt like they had a partner who was sitting with them to-
Danielle Wiley: Awesome.
Christy Hiler: … really dig into their business and help find this path forward that really made sense. And then instead of creative that was creative, yes, but was it right? We don't know. That never felt right too. It was like, I can't gamble with your budget. I want to know that this is the right thing to do. It's cool, but is it right? I want cool and right. And I have to know that this is going to build the business and the way that they need it to be built, that it's going to meet their objectives. And for me, I don't know, it's like this weird gift. I can just so clearly see.
Christy Hiler: I love when puzzle, all the pieces are out there and it's messy, but I just have this ability to just know, put them together and see the path forward like, this is the way we go. And to do enough homework to feel confident in that and to know like, this is the way forward and here's how I know it's right, and then let's build everything on top of that. But I loved that piece of the business, so I built that and I had people who really appreciated that. And so I felt really supported in that. And then just spent many years in that space just digging into businesses and building strategies.
Christy Hiler: And so it was about 10 years in, was the first time that Kip had said, "When I'm ready to go, I want you to take over." And the first time he said, I was like, "No. I have zero interest in doing that." Mainly, Danielle, because I didn't see anybody doing this role the way that felt right to me. And I know that that seems weird now because there's so many more women in positions of leadership now. But at that time, a lot of the women that were in positions of leadership looked a lot like men in positions of leadership. And so there wasn't like this role. There wasn't this model of it.
Christy Hiler: I just remember saying to Kip, "If, listen, if I could do it differently and be successful in that, I would consider it." But I don't know. I don't know. I haven't seen that. I haven't seen the way that would be right for me because I am many things. I'm not just this … I'm not just the person I am here. I'm also a wife and a mother and many other things. And I just want to know that we could do it differently. And I love this place and that it wouldn't hurt the business. And so I was given the time and this space to prove that out. I guess it was five years ago, I took over as president.
Christy Hiler: And then two years ago, I purchased 100% of the agency. And here's where it gets interesting, Danielle. It was about five years ago, my husband, he came into the business about 10 years ago. He's super, super creative, which is great because I'm more the strategic, he's more creative. And we work really well together. But he was on the creative 100 list that year. We do a lot of work that gets a lot of press. And being here in Kentucky and he has a side business, it's all about Kentucky.
Christy Hiler: After I graduated from U of O and moved away from Portland, so fast forward 15 years and Wieden and Kennedy at that time came knocking. And I was well on my path here at Cornett thinking like, oh, I'm going to be here. I love this place, really committed here to this team and this vision. I think we can be anything. But Wieden and Kennedy came knocking. And I would tell you, really, for him, but I think they did their homework and knew we were probably a package deal. And so they said, "Come out here. We want to interview you both."
Christy Hiler: And at the time, I'm like, there was nobody else I would possibly have talked to, but I was like, oh, you just really got my Achilles heel, and the one agency. But here's the thing. We went out there and just saw, but it's just people. And I think I had said for so many years like, we could beat anything. But I saw, actually, we can. And it was a hard decision. It's hard to say no, especially that's where I started, that's where I wanted to be in the beginning. But ultimately, that's when I put all my chips in because I felt like we could go there.
Christy Hiler: And Whit and I talked about this, we could go there and we could build that business or we could build our own business. And I believe in what we're doing and like I said, I want to do it differently. And so after I purchased, that was when I became president. And then a few years later, I bought 100% of the agency. And that was a whole process going through the steps of evaluating the company and then figuring out how I wanted to buy it, whether it was … Initially, I was thinking I would just go through SBA and I got approval to do that, thought I would get 100% of the funding there.
Christy Hiler: But then it turned out, I actually ended up doing part of it through a bank, about half. And then half of it was a note through Kip over 10 years, a bank loan for 5, and then the remainder was a note. In my mind, it was going to be such a bigger deal than it was. And I think just for the team, once it was done, it was like, okay, and letting everybody know like, "This is what I'm going to do." They're like, "Yeah, Christy, we saw that coming."
Danielle Wiley: Well, and I mean, you were already president. I mean, probably for most people working for the company, the actual ownership of it doesn't have too much of an impact on their day-to-day.
Christy Hiler: Right, right. And it didn't, which actually felt really great too. Because I think everybody felt really good about the moves and the direction that we were headed. But I will say the difference for me in a big piece in ownership and the difference for leading and in leadership is once I took on that ownership, you do feel the weight of the decisions that you're making. In the role of president, you're making decisions, but you don't really feel the weight of that.
Christy Hiler: And I think, yes, with ownership, you think about the reward piece of it that comes, but there's also the liability of it too. You care so much about your team and the people and this business. And I don't know, I think you should too. I think feeling that weight is important.
Danielle Wiley: I always talk about it as a different kind of stress. I mean, when I was working for a large agency and … I mean, it was so stressful and it was so difficult and it felt exhausting all the time. And my job is definitely harder now. And to your point, there's more weight. And I mean, probably by any … If you were going to look at it from the outside and measure stress levels, certainly, it would be more now. But it's like my stress. Having that ownership, it just puts a different kind of coding on all of it.
Christy Hiler: It does.
Danielle Wiley: It feels different.
Christy Hiler: It does, yeah. But I think there's so many joys also that you get to own with it, just making it the model that you want, building the agency and the place and the environment that feels not just right for you, but for everybody.
Danielle Wiley: I was doing some research before we chatted and you have this horrifying stat on your LinkedIn that only … Or maybe it was on the Own It website, but only 0.5% of North American ad agencies are owned by women. I know that you're really passionate about bringing the industry's gender gaps, closing them. And because of that, you are a founder of Own It. I'd love for you to share a little bit about what that … Tell us more.
Christy Hiler: Yeah, okay. Shortly after I purchased the agency, I was going through the process of getting certified through WeBank, which is a pretty cumbersome process. And I started asking, okay, well, so how many other female agency owners are there? And nobody could tell me. I mean, I asked all over this business. And eventually, 4A's gave me the closest, and they said, acknowledged from the beginning, this is the best that we have, but I don't think it's 100% current or complete. But of the 20,000 agencies in the US, they had a list of 200 agencies that were owned by women.
Christy Hiler: And I was so disappointed, but also felt like, well, maybe it's just that nobody's tracking it. That was really how Own It started, as just this idea to build a site that we have great web team here. It's like, let's just build a site that would make it easy. You don't have to hand over any tax information and schedule a site visit and all these reference. Just raise your hand.
Danielle Wiley: Oh my god, yeah. For anyone who has not been through the WeBank is what you said, but the women owned business. I mean, I would probably prefer a colonoscopy than to go see that.
Christy Hiler: Seriously, it is so intense. It is a lot of labor that you have to put into it. I thought, well, maybe that's what's holding people back from being acknowledged and recognized. I said on this mission to just make it easy, just all you have to do is give me your name, your email, and the name of your agency and location, and then a couple other things like if you wanted to supply the amount of ownership and number of employees you have. But really, all I'm asked, just raise your hand and tell me you are female owned. That was about a year ago. We launched Own It.
Christy Hiler: It was March of last year, we launched it. And there have been many, many wonderful things that have come from that. But I will tell you, it isn't drastically different. And I don't think that the list is 100% complete. I hope that it never is. I hope that it is ever growing. A year in, I would say we have the majority of the female owned agencies on there represented, but it is just about 280. It's not that different.
Danielle Wiley: You found 80.
Christy Hiler: Yeah, yeah. I mean, some of the ones that were on that other list weren't in business … It wasn't a clean list, we knew that. But the number itself isn't drastically different. Now the mission is, okay, let's continue to track this and let's track the progress. But even more, let's figure out, what is standing in the way? How in the world, in general, in the United States, 40% of businesses are owned by women, how can it be that low for our business?
Christy Hiler: Especially if you think about the power and importance of representation in this business, in media and the connections that we have to make with consumers. We have to have diversity. We have to have more and good representation at all levels in this business. I feel very passionate about that. I feel also there's no evidence that there is a reason this should be the case. I mean, if you look at … Statistically, women-owned businesses perform really well too. So then we just got to ask ourselves, okay, what is it? What are the barriers?
Christy Hiler: And so that has been the last year just trying to get some qualitative and quantitative data on what are the barriers to women stepping into this role of ownership. And in the beginning, Danielle, I thought we have made great progress in getting more women in positions of leadership simply by talking about that and being intentional. I think that if we can be intentional about it, we can see some progress. And so that's the goal of Own It. Let's talk about it. You can't know. You can't fix what you don't know.
Christy Hiler: But now we know, we know that the … Can't be much worse, can only get better. But let's figure out what's going on and then figure out where can we, this community, really make an impact. And so we look at the barriers as we … I've talked to almost 50 agency owners in this past year on the podcast just capturing their journeys. Because, one, along the way as I started sharing out the website and the issue with other female agency owners, they were so eager to help. Everybody was like, what can I do? How can I be a part of it? How can I share this?
Christy Hiler: And I can't believe that's the number. And so I started to get to know them and I loved it. I have found so much joy in getting to know all of the other female agency owners in this business. A lot of people talk about once you get to this place and you feel really lonely at the top, and this for me has really helped me not feel lonely. There is this great community of incredible women in this business and they're all fantastic and their journeys are so different. The podcast exists because I think it's important for people to see these women and to know how they came in.
Christy Hiler: Everybody is coming into this role from different places, some from creative, some from strategies, some from media, all over the place. Some are buying agencies like me. Some are starting their own and founding them. And each of those are different experiences. There's lots of ways you can come into this role. And my hope is that more women see themselves and see that it is possible for them. Because I think if we can just change the end goal, instead of leadership being the end goal, why aren't we talking about ownership being the end goal? That is when you have the ultimate power. And honestly, we have to have equity in ownership, really, to have an equitable industry.
Danielle Wiley: Mm-hmm. And what do you think … I didn't share this question ahead of time, it just occurred to me, so feel free to take all the time that you need. But just thinking about as smaller agencies evolve, there's this standard path of taking on investment from PE or selling to a larger entity. For those larger entities, whether it's the PE firms or the large agencies that are buying up smaller ones, it seems to me that that's part of the issue too, in making sure that there's women involved there. It's not necessarily higher up on the food chain. But for the bigger ones, there has to be women at every step of this process for this to work.
Christy Hiler: Yes, yes. Yeah. And I think that we're seeing a lot of that movement. And within the agencies that are a part of holding companies, there's a lot more women today in positions of leadership than there were even 10 years ago. And if you look at movements like the 3%, that was incredibly successful. I mean, 10 years ago, 3% of creative directors were women, 3%. That's not even like group creative directors or chief creative … But now it's 30%. That's great progress. And there's a lot more women on the-
Danielle Wiley: Yeah, that's remarkable.
Christy Hiler: … client side too in positions of leadership. So, yes, I think we've got to see it on all sides. I think everybody has to understand this issue too. It can't just be female agency owners talking about this being an issue. Everybody in the industry has a role to play, holding companies included. I was just talking today, actually, I launched the episode with Marissa Nance and she has an agency Native Tongue, and they are more media focused. But Marissa was with Omnicom for 30 years.
Christy Hiler: And actually, it was Omnicom that encouraged her to go and start her own agency because there was so much … There is business to be had for minority and women owned agencies. And they could never get their hands on that by themselves, but they wanted to create that opportunity. And they do feed a lot of business to her. They're partners in that way. There's so many different ways, I think, that we can be impactful that everybody in … And it's holding companies, it's from the brand side, but it's also us just believing that we can do it and thinking of it as a possibility, just seeing that as a potential as we think about where our careers can go and how far we can go. Ownership needs to be a part of those conversations.
Danielle Wiley: Yeah, absolutely. I talk a lot and I just feel super strongly about awareness being this tool to just propel us forward, and that is very in line with what you've been doing with Own It. You can't even start unless you understand where you're starting from and you need some kind of benchmark and you need to be measuring it and looking at it so that there can be some kind of accountability. I just would love to talk to you a little bit about the power of awareness, both with Own It and then you also have involvement in BLAC, B-L-A-C, and I'd love to hear a little bit more about that as well.
Christy Hiler: Yeah. And it's interesting, we recently have been doing a lot of work on the BLAC side, which is building leaders and creators. And that is the mission of BLAC, is really to bring more young Black talent into the advertising business. But I would tell you as much as it is an internship program, it's even more about working with agencies. It is a collective of independent agencies across the nation. This year, there are 30 different agencies that are a part of it.
Christy Hiler: And a big piece of it is really helping the agencies create environments that are safe and more welcoming and inclusive so that voices can be heard and that people have a seat at the table and that we can have all the conversations necessary. I think that a big piece of that is really changing the agencies and the way that we look and the way that we operate. And so there's training for the agencies as much as there is training for the interns and preparing them to take on a role within an agency. It goes both ways. And I mentioned that because that is about awareness.
Christy Hiler: I mean, agencies have to be aware of where they are and aware of the barriers that are holding them back right now from attracting that talent. It's not necessarily that that talent doesn't exist. They certainly do. They just don't want to work here.
Danielle Wiley: Well, it's there's not enough to just say, we support diversity, we want to be diverse. It's not enough to just announce that you're open to it. There has to be a lot of proactive work put into it to make yourself welcoming, to find that talent. It's not just saying, oh, the door's open, we're super open to it.
Christy Hiler: Right. You actually have to … Yeah, we think about it like diversity is the outcome, inclusive is the action. We have to actually be living that. We have to be inclusive. We have to build a longer table and make sure that they do have a voice that is heard and valued. And I think that that is also true for gender at every level too, and especially as it relates to ownership and as it relates to business opportunities, making sure that we have a seat at those tables. As one of the things that I am starting to really think about is, how do we create more of those opportunities?
Christy Hiler: How can we get more of these opportunities? Because right now, a lot of the female agency owners that I talk to, one of the biggest things is just getting more business opportunities. We're small in number of agencies, but also just the female agencies that it do exist, they're also really small. We don't have a big slice of the pie either. I mean, the largest female owned agency has less than 200 people. I think that we need more, but we also need more influence. That's why when you talk about … This is important because we got to start building, not just the number, but also just where we are and how much influence and power we actually have within the industry.
Danielle Wiley: I mean, I'm just thinking it's helping clients understand the importance of … Just as important as it is to make sure that they have a diverse set of employees also to look at the agencies that they're employing and this whole trickle down concept. Because if you're only working with these giant holding companies and those are the agencies that are doing the work for you, you're not providing opportunity to some of these smaller … It's like a game of dominos almost. There's so many pieces and parts that all fall into and under each other.
Christy Hiler: Yeah. And that's part of that inclusive. Are they included as you're looking? Are you looking for them? Are you giving them an opportunity? I don't want to be hired just because we're female. We do great work, and you'll see that. But we got to be part of the consideration.
Danielle Wiley: I mean, it's tricky. I'm thinking when you're working brand direct with some of these larger clients, when we sit down and talk about our ideal client, typically, our new thing is 100 million to just below procurement. Because it's very difficult when you're a small agency to go through that complex procurement process. And I do not think that that process lends itself to smaller agencies going through all of that.
Christy Hiler: Yeah, except the only thing that you do have working for you with procurement is that they are going to be-
Danielle Wiley: That certification.
Christy Hiler: … looking for a diverse … We'll, yeah, supply chain. They are probably more aware of it than most and pushing for it in actual tangible ways. But it is hard. You're right.
Danielle Wiley: I mean, there's just so many layers to it. It's not just, oh, here's our proposal, we're amazing, and we're smart. It's the spreadsheet upon spreadsheet and all the data and work.
Christy Hiler: Yeah. An do there's an interesting statistic in unconscious bias study was done a number of years ago, and it was really more around interviews and candidates. And it said that if you don't have at least 50, if not at least 50% of the candidates are BIPOC, then they have a 0% chance of being hired. That was-
Danielle Wiley: Stunning.
Christy Hiler: Yeah, that's so hard for me to move on. There are some things that you become aware of, like less than 1% of agencies are owned by females. This stat that I just … When I hear that, you can't unknow that. However, you just … And so, I think that really changed the way that we think about recruiting and the candidates and making sure that we have, that we aren't allowing for unconscious bias. And so we implemented a requirement that no less than 50% of candidates for every position here would be BIPOC.
Christy Hiler: Those are things that really were game-changing in helping us work harder to recruit than we were before. I mean, I think a lot of this business is where it is. A lot of the agencies look like they do, because a lot of times we just would go, oh, we have this open decision. Well, who do you know? Well, they probably know people that look just like them. Those kind of things just force us to do things differently. And that has made us so much better. Our work is just better. The agency is better, the work is better. So it's not just the right thing to do. It is the right thing to do for your business.
Danielle Wiley: I love that you can't unknow that stat.
Christy Hiler: You can't. I'll think about that for … I mean, that's good.
Danielle Wiley: Yeah, and it's the same here. But I think back on that and I really would, I want to challenge brands. If you're looking for an agency, why not? Why not make sure 50% of them are female owned, female or minority owned and/or minority owned. Right?
Christy Hiler: Right, right. I love that. I love that. Okay, I could talk to you forever. This went by way too quick, but before I let you go, switching gears entirely, and our podcast with a question that we ask everyone within the season, and that is for season two. It's what TV commercial from your childhood still sticks with you today? Okay. I don't have a TV commercial, but I do have … Well, and I think this is also so true for Cornettt. We love big buzzy ideas, get tons of press. That's our style of creative. We do a lot of TV, most definitely, but these things that have never been done before.
Christy Hiler: Of course, I think what I came up with is so fitting because the thing that I remember the most was McDonald's. I don't know if you remember this, but I think it was in the late '80s, they did these flex vinyls that they distributed, and it was all around. Now they're known for the dollar menu, but they did this, they called it the Million Dollar Menu song. Do you remember this?
Danielle Wiley: I remember my big McDonald's thing. I remember when they had the Monopoly Game being upset.
Christy Hiler: That is also … They were very good at these experiences, but this one was like, you found this vinyl, they put it in newspapers, they put it in the coupon sections. And you could play it like a record. But you had to memorize the song. It was like it was the McDonald's menu recreated as wrong. And if you could sing it, but it was fast and it was all around Big Mac special sauce. The whole menu was created into this song, and it was really fast. I mean, my brother and I, we would sit around this aisle and we would play it and replay it and learn this song over. I mean, the fact that they could get that … I mean, and people everywhere were doing it. It was like this thing that everybody did. You learn this song and then you would go around singing. And today, it's stuck in my head.
Danielle Wiley: It's like the '80s version. It's like the '80s version of the Home Depot song being in everyone's TikTok when they're doing DIY that has like, dun, dun.
Christy Hiler: Yeah, yes. Yeah. But thinking back, it's like, "I don't even remember having a record player. How did I play that thing? But we did over, and everybody did. It was genius. I loved it.
Danielle Wiley: I love it. Awesome. That was a good one. And we're going to have to … We'll find that song and get it the
Christy Hiler: Oh, that'd be great. It's fun.
Danielle Wiley: Yeah, yeah. Well, this wonderful. Thank you so much for joining me. And I can't wait for the next time we catch up. This was perfect.
Christy Hiler: Thanks for having me.
Danielle Wiley: Thank you for listening. Don't forget to like, share, and subscribe. Please check back next Monday for a new episode featuring marketing conversations through the lens of influence. I am your host, Danielle Wiley, and this is The Art of Sway.