If your business is focused on social media or anything related to the Internet like ours is, then you know first-hand how fast our eyes light up when we hear the word "viral," even more so when we say, viral video. Producing viral video content that is sure to catch fire on social media is not easy. That said, there are some influencers who are just killing it on the viral video front. What do they know that we don't?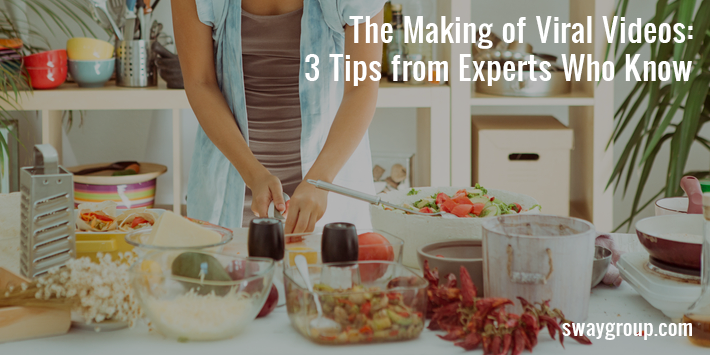 Here are 3 viral video tips and lessons from experts who know
TipBuzz is an influencer we work with frequently, and they have plenty of experience in the viral video realm. We asked them to share some insight into how they make their hands-only recipe videos go viral so often and we are thrilled to share those with you below.
1. Let the Influencers You Hire Get Creative
Some topics will generate more excitement than others, and chances are the influencers you are working with will have a gut sense as to what will work. Ask them for input and let them do what they do best – create! It can be really hard to give up creative control of your brand, but sometimes taking a risk can pay off big time.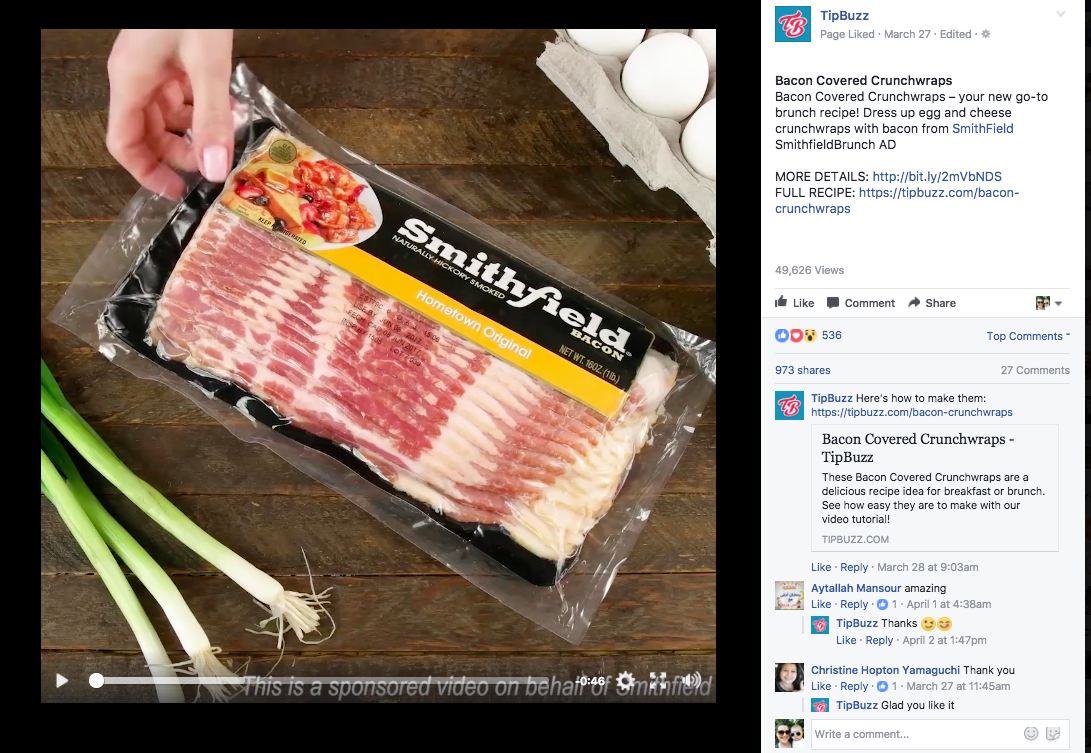 2. Use Influencers Who Have Advanced Production Capabilities
The most effective video influencers have the tools they need to bring a viral video to life, such as a decent lens, consistent lighting, and a clean background. Those who have really taken video to the next level have even higher production capabilities, including multiple cameras, dedicated studio space and advanced editing software.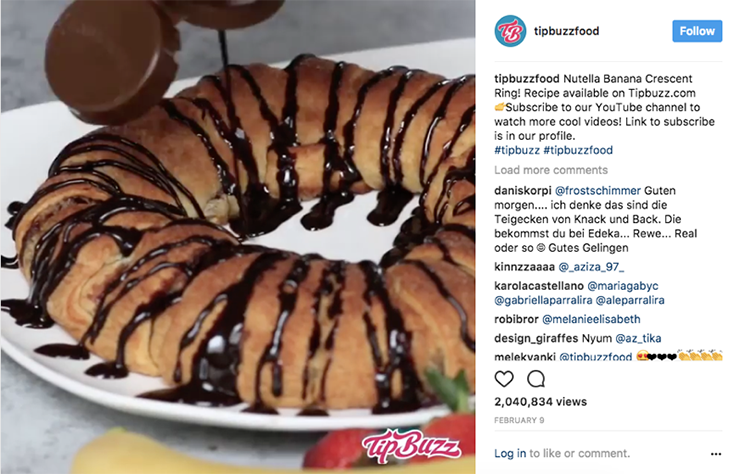 3. Post on Multiple Platforms
TipBuzz's Nutella Banana Crescent Ring got 2 million views on Instagram, but was average on Facebook and YouTube. Their Strawberry Jello Cake had over 9 million views on Facebook but didn't go viral on Instagram or YouTube. Apple Pie Fries had 2 million views on YouTube and was nothing special on Facebook or Instagram.
SITSGirls (a content hub owned by Sway)'s Paper Bag Stars Facebook videos was one of our first viral videos – garnering over 22.8 million views and 813K shares since 2016. Although it blew up on Facebook, it failed to touch the surface on Instagram, only garnering 665 views. Different platforms are skewed to different types of audiences… it is incredibly rare that a video will kill it across the board and that's okay. A view is a view, no matter where it might take place.
Influencers Can Help Make Video Content Go Viral
Influencers know how to make video content that goes viral and they have an audience ready to share! If you're ready to see what influencers can do for your brand, fill out this form and we will be in touch shortly: