Are we in the media era of our current social media age? If you've spent any time on TikTok's FYP, you may agree that it often feels more like an entertainment app than a social experience.
TikTok not only popularized the full-screen, vertical-scroll environment that other apps have been incorporating into their own platforms, its (often infamous) algorithm has driven current platform trends of customizing suggested content.
In other words:
Audiences: Can we please see our friends' posts?
Platform: NO BUT HOW ABOUT THIS LADY WHO TRIPS OVER HER CAT? IT'S HILARIOUS!
Audiences: Could we just—
Platform: CATSSSSSSSSSSS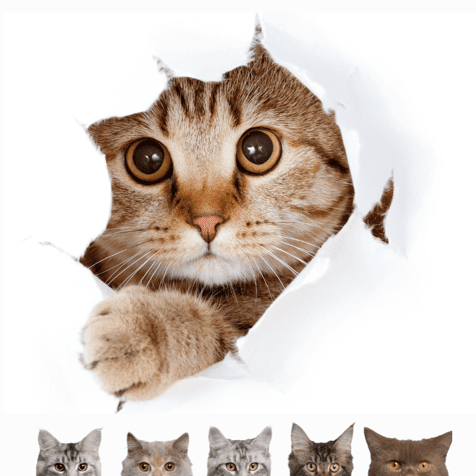 So if we're all living in a FYP world where platforms are gamed to prioritize viral videos over genuine moments and personal storytelling, what are brands supposed to do?
Two things:
Understand that current platform trends are temporary. "FYP" algorithms are in a state of constant flux, with platforms working overtime to figure out how to strike the best balance between user experience and maximum potential monetization. In other words, whatever pays off the most for advertisers (while not upsetting audiences TOO much) is what we're likely to see next.
Lean into those true connections. Viral moments are just that: moments. What sets truly successful creators apart from the rest isn't their view counts, but rather the personal connections they forge with their audiences.
It can be harder than ever for today's creators to get their content in front of the right people — but brands should be partnering with those who persist, who take the effort to create a sense of community and build genuine relationships with their followers. (Plus, we can help with exposure: our social ad strategies ensure visibility.)
These are the creators who actually have the ability to not only sell products and services, but to also inspire, educate, and empower their audience in meaningful ways that go well beyond an all-too-brief FYP moment.
Want to learn more about our influencer network and tiers of top-quality creators? Talk to us today about setting up a lunch and learn for your team, online or in-person.
Cheers,
Danielle