If there's one thing we can likely all agree on, it's that 2020 has been a major challenge for most people and businesses. Here at Sway Group we have been working hard to support our employees, clients, and influencers, while staying true to one of our core values as an agency: agility. When we look back on how we've been able to navigate this highly unusual year thus far, we feel a lot of pride — both as a business and as individual contributors.
We recently conducted  a review of all campaign details from the first half of 2020, which has given us a lot of useful data about platform preferences, performance by consumer vertical, and engagement type breakdown among over 1.5M audience engagements.
Keep scrolling for some handy infographics that we've created in order to share these insights!
Sway Group Influencer Campaign Review for the First Half (Jan-June) of 2020
Bigger Isn't Necessarily Better. Micro influencers (defined by Sway as an individual with between 10,000 – 100,000 followers on any given social platform) are increasingly returning higher engagement rates than macro influencers thanks to their personal connections, niche focus, and quality interactions with their audiences. As you can see below, the majority of the influencers we have worked with so far in 2020 fall into the micro category.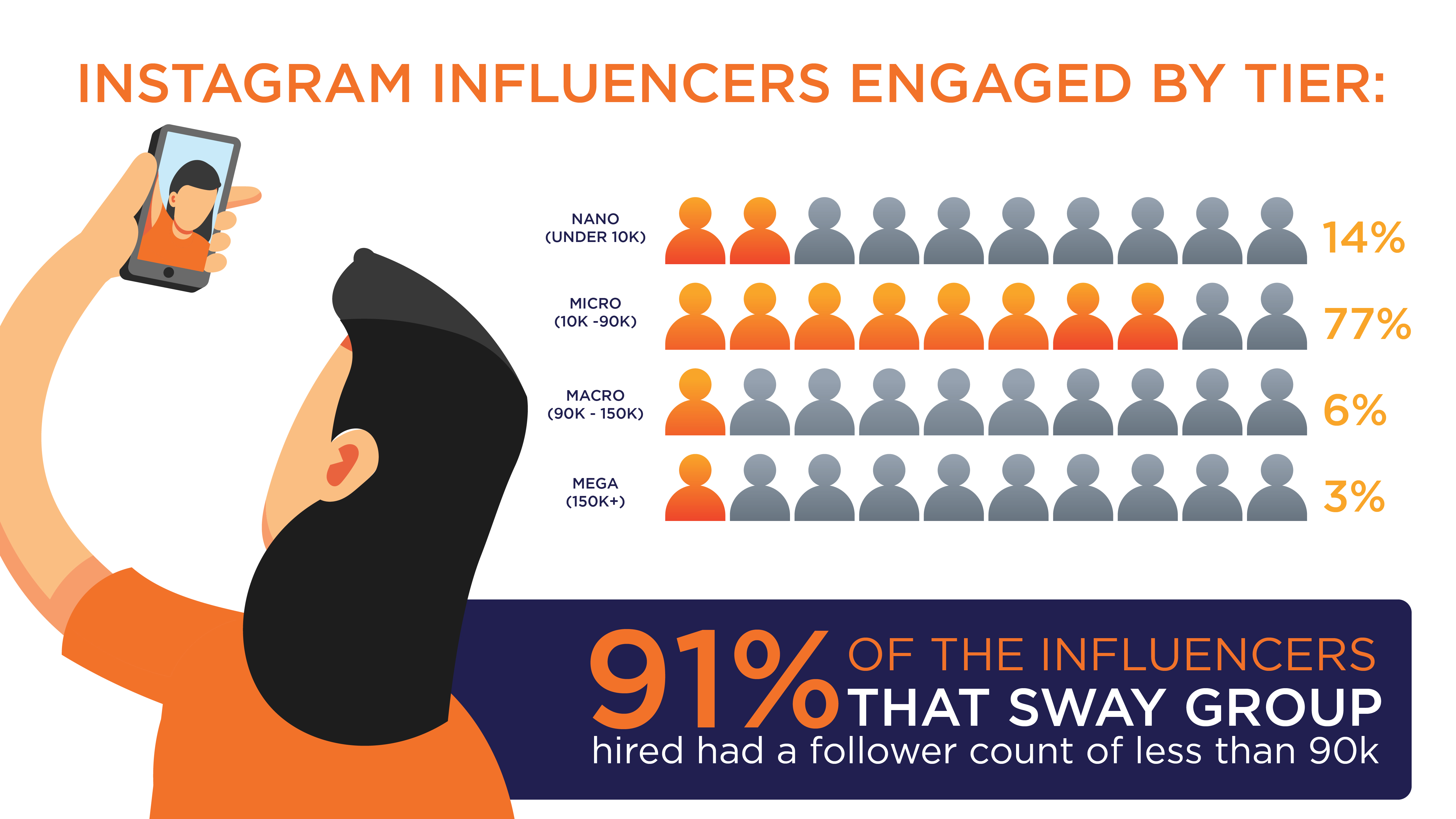 Instagram Was the Most Popular Platform. For the time being, Instagram definitely remains king in the world of influencer marketing, with more than 90% of all influencer campaigns including this popular visual platform. With its regular feed posts, shoppable content, Stories, and the newly-launched Reels, Instagram offers everything from a highly-curated aesthetic to informal, in-the-moment authenticity.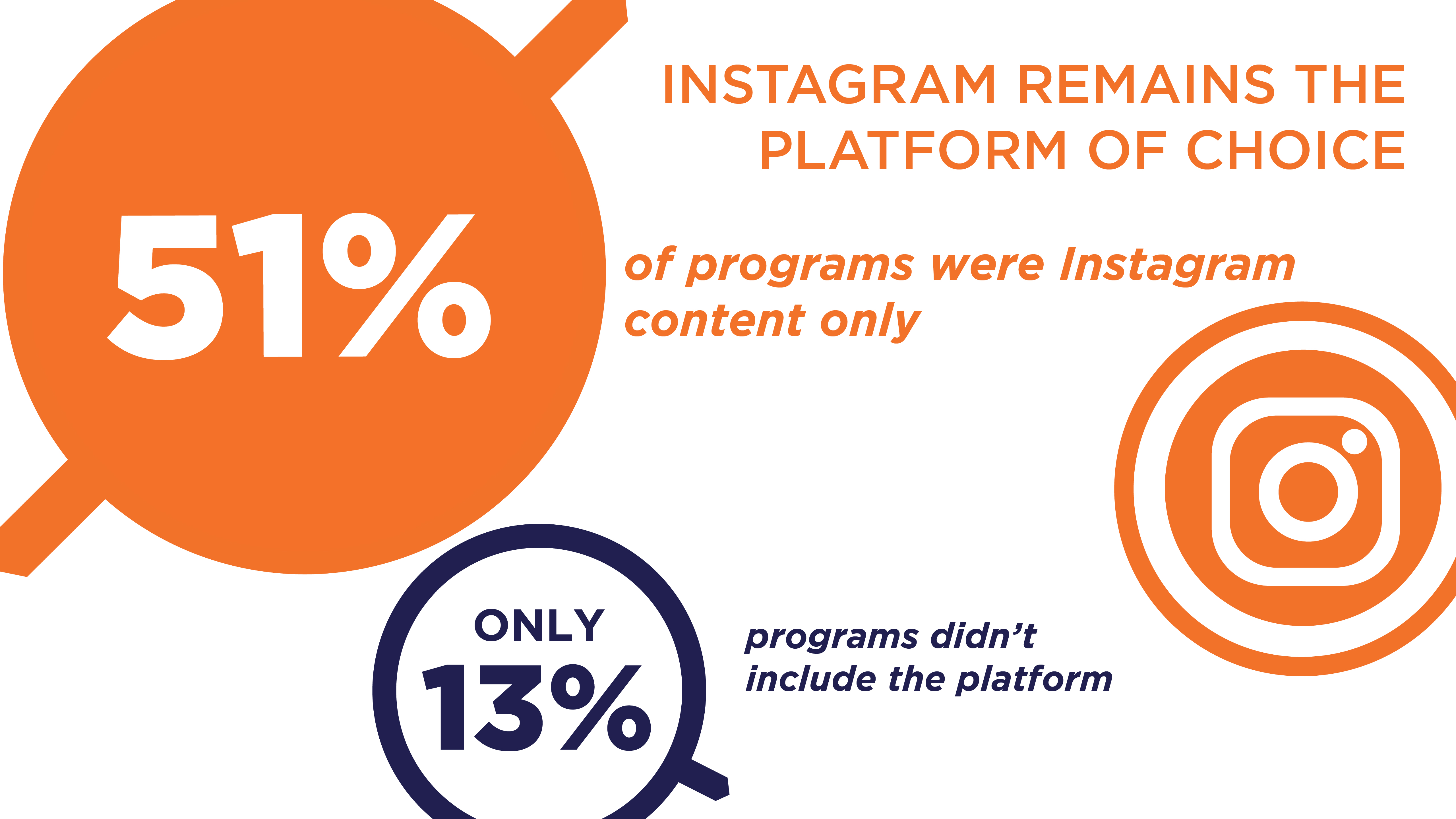 CPG Topped the Verticals. We target a wide variety of categories for our clients, but CPG (consumer packaged goods) is definitely the most popular area of focus. Over the last six months more than half of our campaigns fell under the CPG category.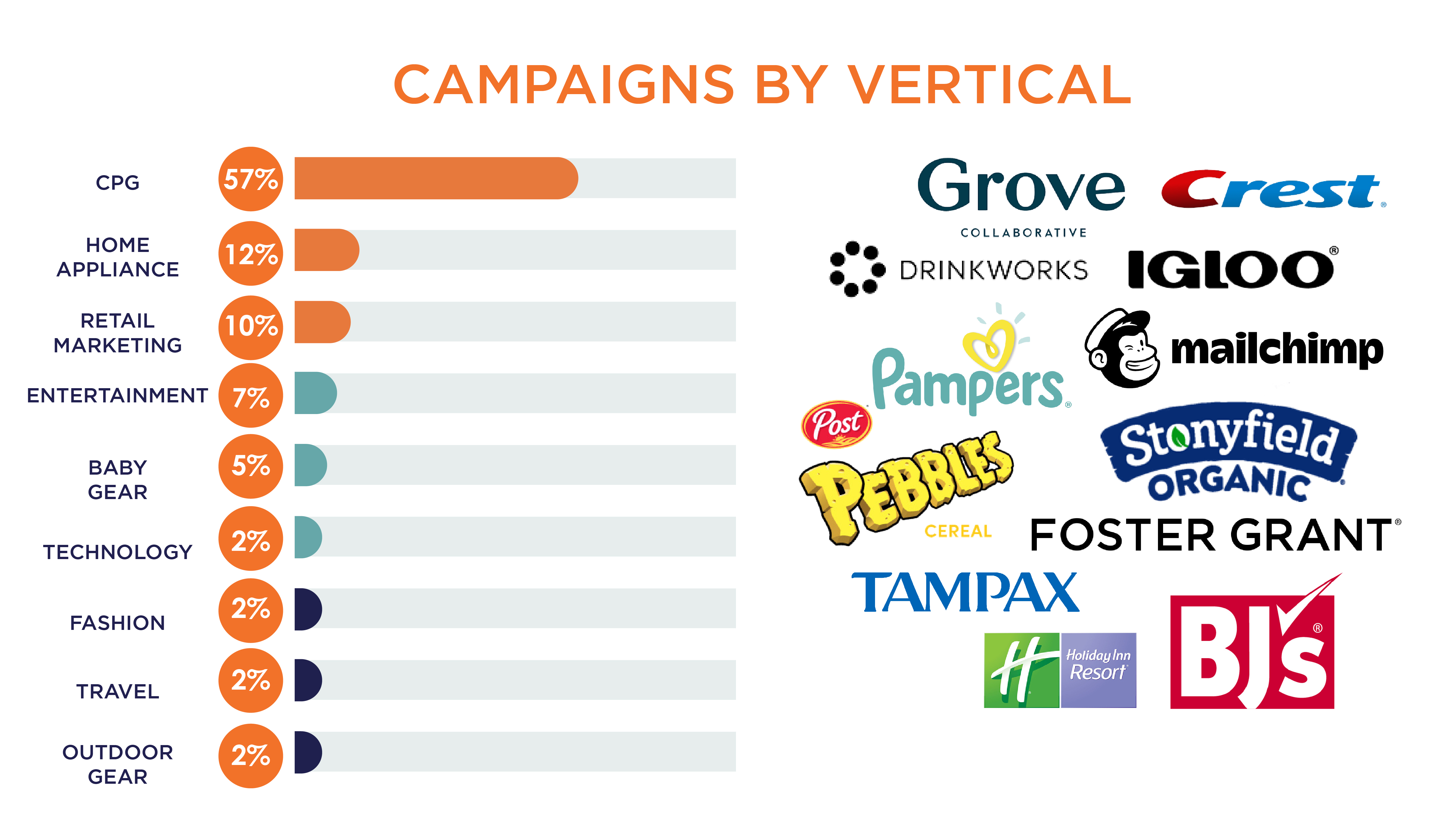 Personal Care Was the Strongest CPG Category. Within the CPG category, personal care was the most prominent among our clientele, followed closely by baby-related CPG items, such as diapers.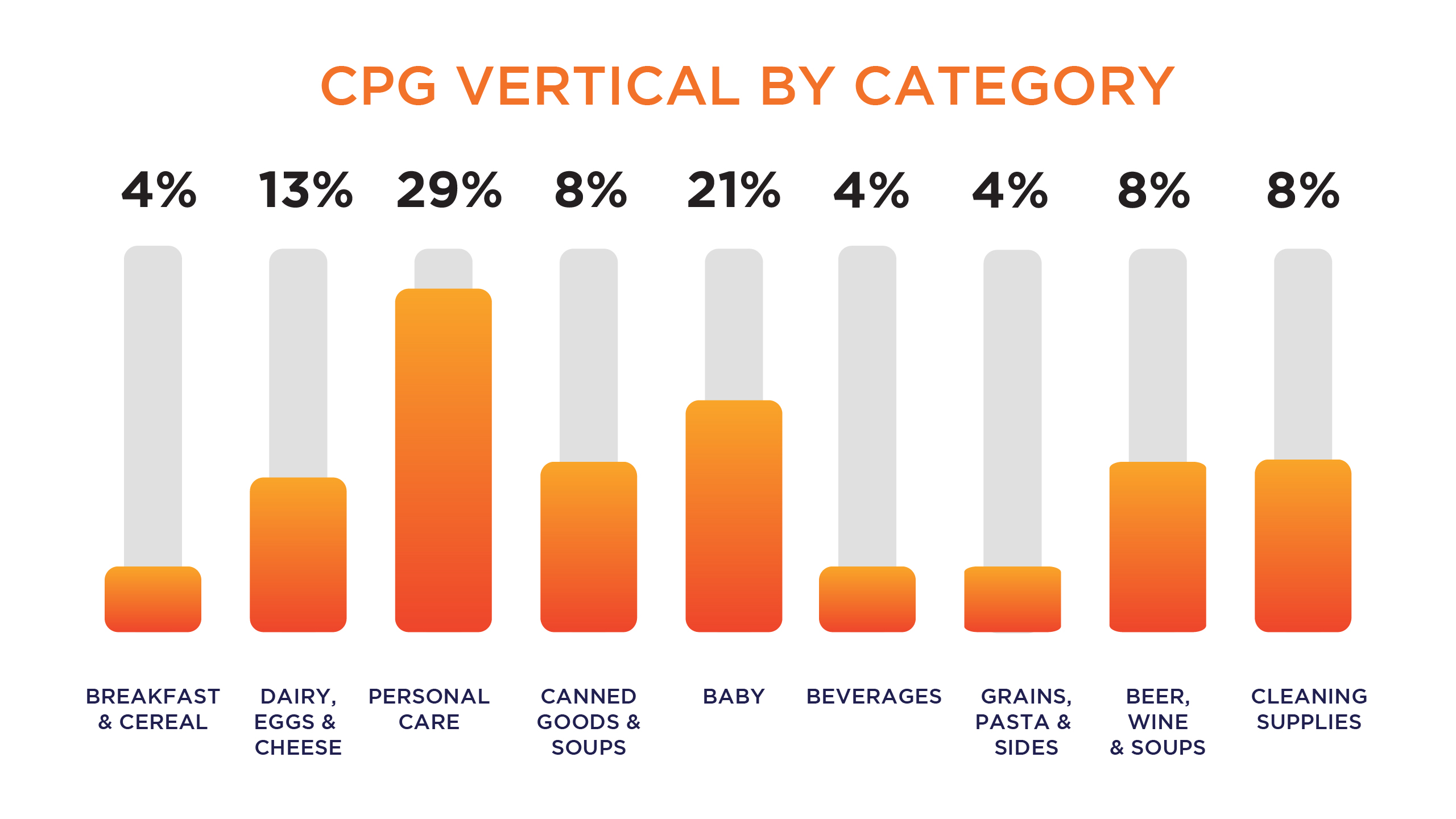 Overall Engagement Was Higher Than Industry Average. Out of the 26,000 influencers who created and shared sponsored content on behalf of our clients, engagement outperformed industry benchmarks (not surprising, given our ability to deliver campaigns that are measurably better than the competition). While impressions are always a useful data point, engagement is more often the true measure of a campaign's success.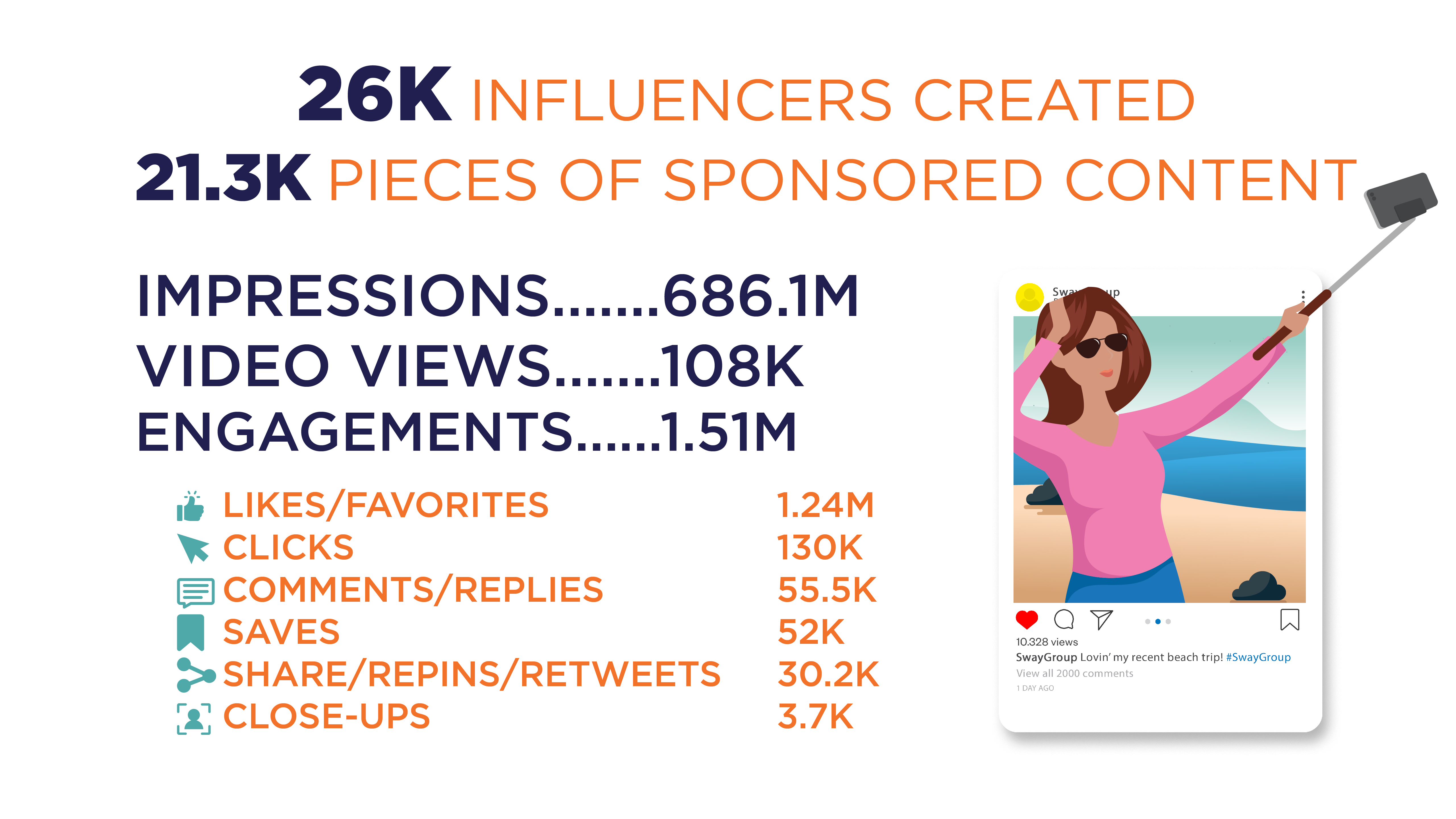 In an extremely unusual year, Sway Group campaigns have delivered strong results for the brands we work with. However the remainder of 2020 will unfold, we are confident that our amazing team and talented influencers will continue to go above and beyond to reach today's audiences with the kind of content that truly resonates.