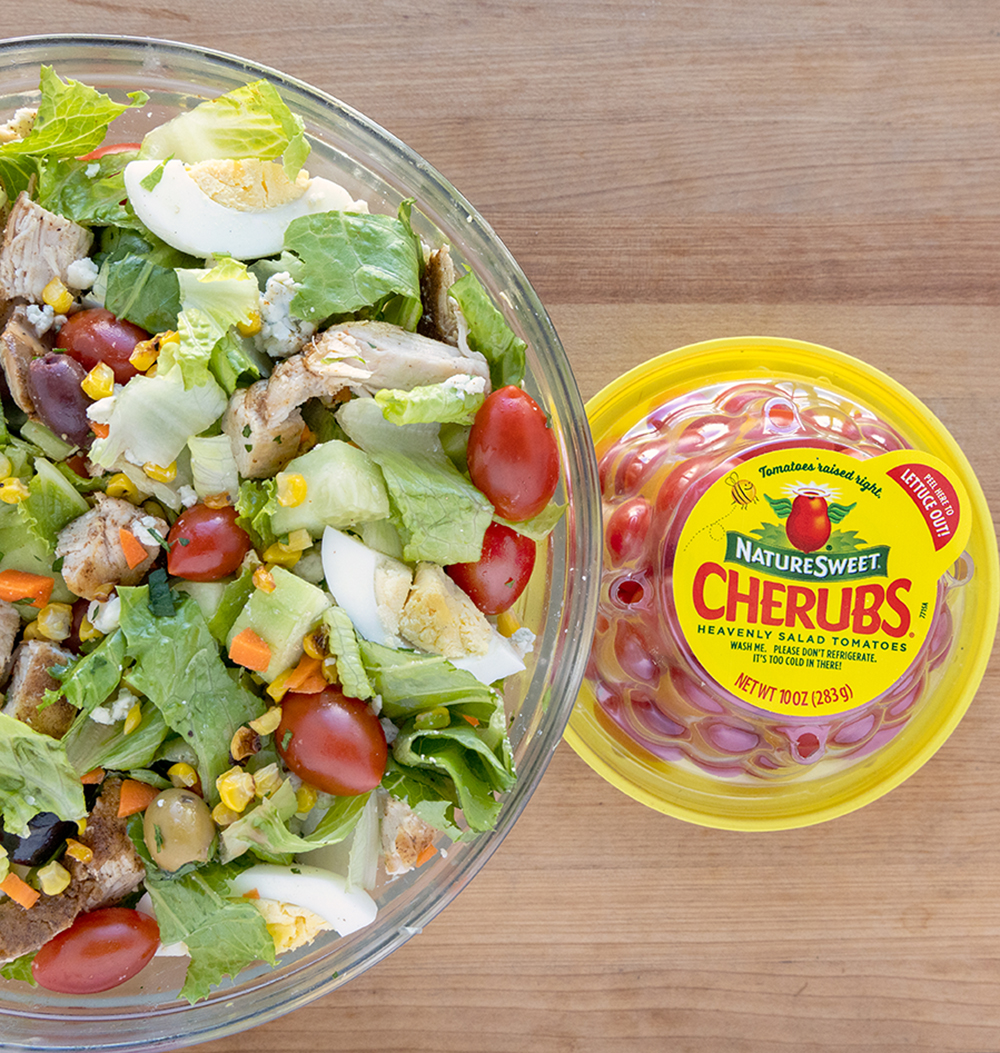 207.6K
Actual Engagements
6,627
Clicks to NatureSweet's Website
Brand Challenge:
NatureSweet's Marketing Agency, Smiths Agency, enlisted the help of Sway Group to increase engagement and website traffic using colorful and healthy salad recipe content for their "New Year, New You" campaign.
The Sway Solution:
Leaning into New Year's Resolutions and healthy eating habits, we were tasked with generating authentic enthusiasm for NatureSweet Cherubs tomatoes with motivational influencer content that was bright, colorful and appetizing.
We focused on recruiting a diverse range of influencers from different demographics who regularly create food content. The goal was to reach a wide audience without being overly narrow or hyper focused and include creators with different backgrounds and audiences.
Selected influencers shared why they #ChooseCherubs for their salads, highlighting the super fresh ingredient that is best paired with other high quality ingredients. Colorful and next-level, salad-focused content offered quick and easy healthy recipes.
Content posted on Instagram and blogs increased engagement and had a strong call to action to visit the NatureSweet website.
Want to learn more about the strategy behind this campaign? Contact us today, we'd love to share our capabilities with you.
"Sway Group has a fantastic, dedicated team that is easy to work with, and always goes above and beyond to meet all expectations. We are always impressed by the high quality content that comes out of Sway campaigns, and appreciate all of the effort put in from start to finish."

Allison Wisyanski, Senior Manager, Social Media, Smiths Agency