Since Facebook acquired Instagram in 2012, the platform has continued its steady growth to become one of the most-used social media channels in the world. As the platform evolves, what we are now seeing is that Instagram video is now vital to any brand looking to establish a presence on the platform. With big YouTube stars making the switch to the 60-second Instagram screen, we can find an influx of video content being published on the platform.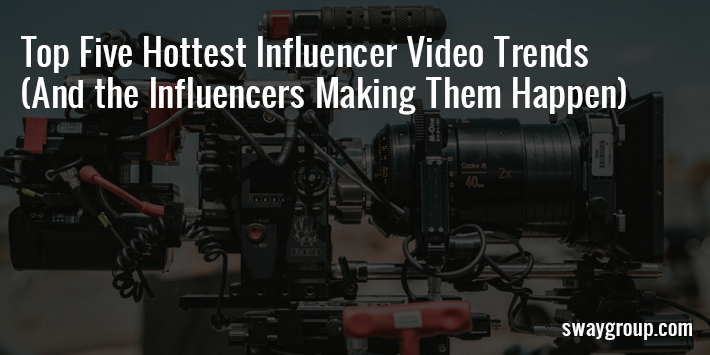 Top 5 Hottest Instagram Video Trends
Here are the top 5 hottest Instagram video trends and the influencers who are riding this wave straight to the top.
1. Makeup Tutorials Aren't Just For Women Anymore
Although makeup tutorials have been a hot commodity since the inception of YouTube, the extreme growth of the beauty industry is bringing audiences, brands, and influencers together on an entirely new level. With celebs like Rihanna and Kat Von D creating their own makeup lines, fans are flocking to their channels to get the inside peek at their newest line.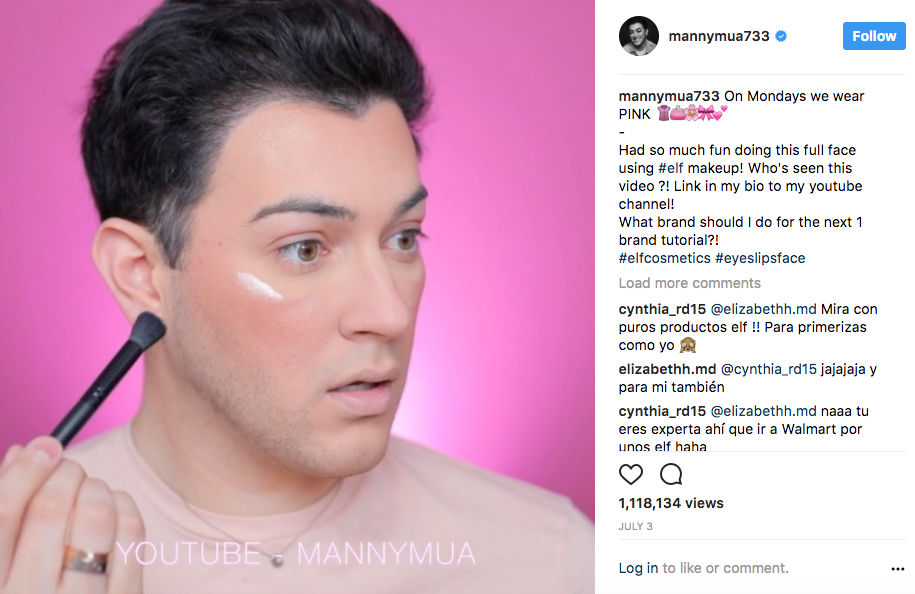 Influencers are taking notes and catching on fast. Makeup artist and beauty influencer Manny Gutierrez, Mannymua733 on Instagram, capitalized on his collaborations with brands early on and made a name for himself in the beauty world. Starting his YouTube and Instagram channel in 2014, he has grown his following to over 4.2M followers, with no plans of slowing down. He is currently a brand ambassador for Maybelline.
2. Sensory Toys
DIY sensory videos have been sweeping Instagram video for quite some time. It started first as a content trend for kids and younger viewers but has now made its way to an older demographic who enjoys sensory enhancing videos as a form of meditation. Brands and influencers, like Theresa of Rad Slime, caught this trend early on and turned it into a widely-viewed video category on every social channel: Sensory Play. Theresa grew her sensory-themed Instagram account by 1 million followers within a year.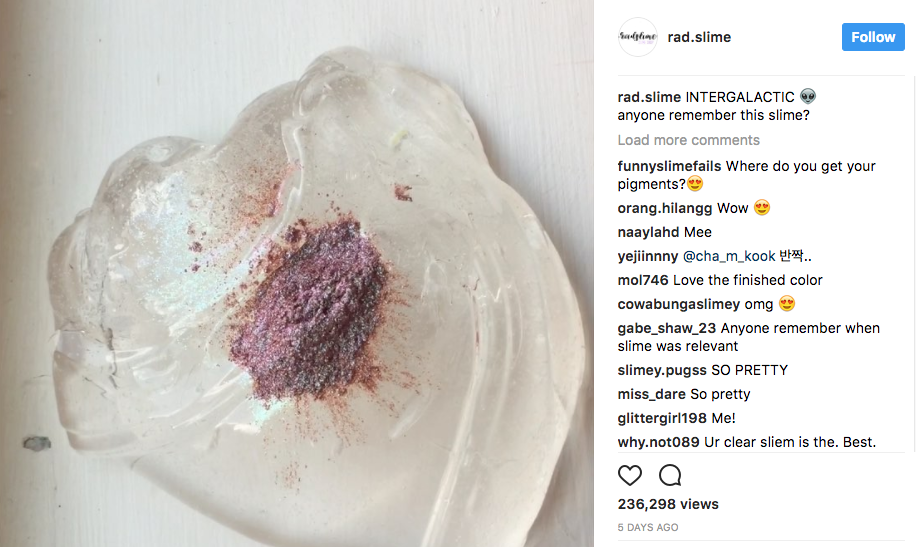 3. Workout Videos
Influencers like Kayla Itsines and Tammy Hembrow blazed trails for the workout and exercise industry on Instagram video. They saw and capitalized on the disconnect between their audience's longing for a healthier lifestyle and their inability to hit the gym on a daily basis by bringing the gym to their audiences at home. Kayla started posting her quick workout circuits early in 2013, which quickly caught fire, ultimately earning her 7.4M followers as of 2017. Following her success on Instagram, she created a Bikini Body Guide workout and launched a formal line of workout videos.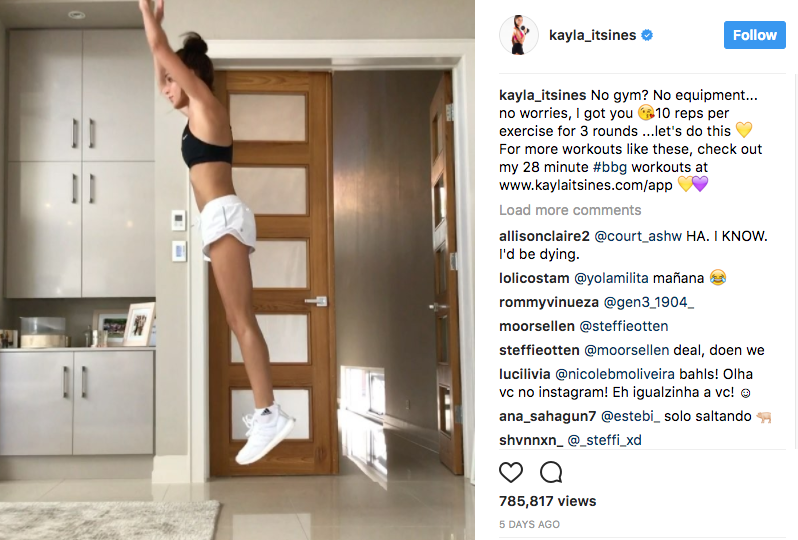 4. Skits
When Vine officially shut down at the beginning of this year, most of the seasoned influencers on that platform made the move to Instagram to continue with the short-length video skits. Videos are up to 60-seconds on Instagram, so this was a big win for everyone coming from the 6-second video limit on Vine. Comedy skits are a huge hit for the younger generation who need a quick fix of funny during the day and tag their friends on relatable content.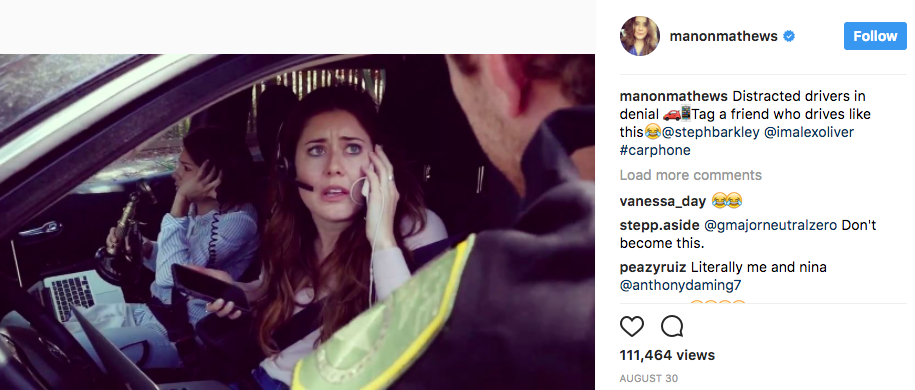 Ex-Vine influencer and comedian, Manon Mathews, continued writing and recording her skits after making the move to Instagram and has accumulated 480K followers to date.
5. Food Videos
BuzzFeed set the standard for recipe and food videos on Facebook back in 2014 and has now made its way to Instagram. With an audience of over 13 million, Buzzfeed's Tasty account trends in the food video category regularly. Many companies have tried to follow a similar approach, branching out and creating a food-friendly account, but none have achieved the success of BuzzFeed.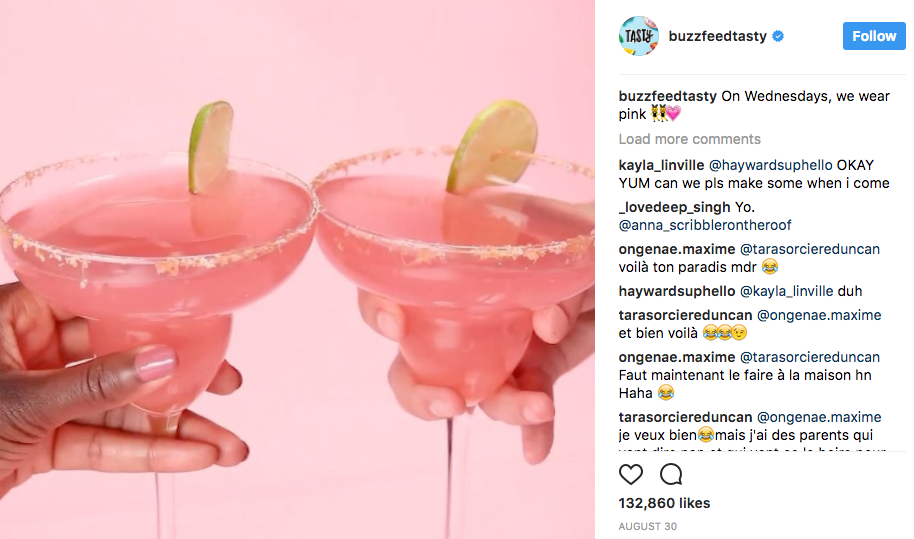 Keep Reading
Looking for more tips to crafting Instagram video content marketing strategy? Then check out the links below!
Influencers Can Help Make Instagram Video Go Viral
Influencers know how to create Instagram video that goes viral and they have an audience ready to share! If you're ready to see what influencers can do for your brand, fill out this form and we will be in touch shortly: