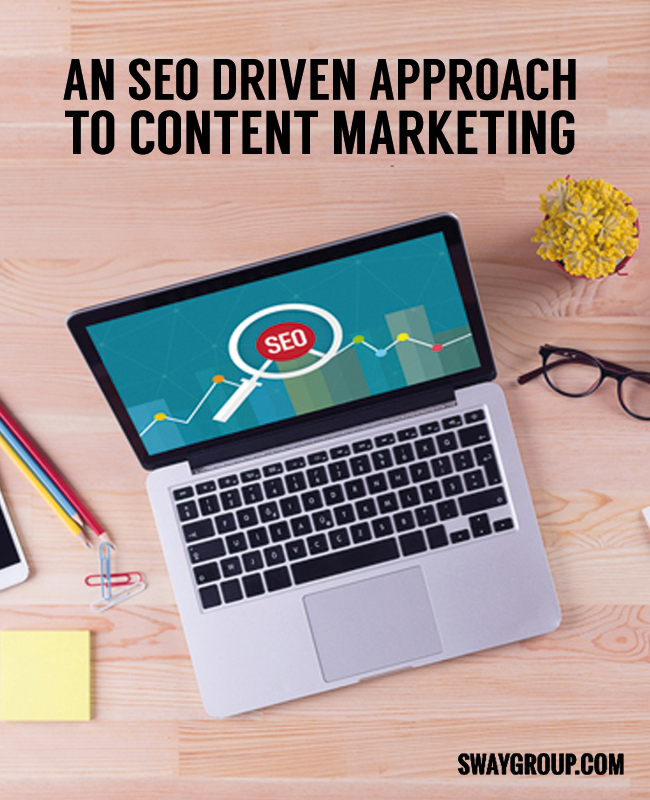 There is more to SEO than just traffic and conversions. Taking an SEO driven approach to content marketing will help you build your brand and attract more qualified prospects and customers. Rather than focusing purely on SEO, clicks, and traffic, consider the bigger picture when it comes to your content and develop a more robust strategy that will naturally drawn in prospects.

First, consider what your potential customers want – and give it to them. Develop a smart content marketing plan with content that pulls in your target customers. For instance, if you have a clothing company, your customers would likely be interested in content around fashion news, trends, and styling tips. Create content that educates and interests your potential customers, so it will attract them to your site via search and social media.
One of the most important pieces of content marketing and SEO is remembering that content marketing is not paid content veiled as editorial content. When done right, content marketing is a great way to build relationships with your customers and establish trust and authority within your market. Being found in organic search results and attracting traffic to your site makes it possible to engage prospects and convert them into customers. Plus, all traffic from Google results are free!
On the other hand, if you invest in content marketing without considering SEO at all, you may end up publishing content that is not useful or of interest to anyone. So, the key to effective content marketing becomes telling stories people find interesting. By focusing your content on meeting the needs of your potential customers, you'll connect with prospects and develop awareness and sales for your brand. If done successfully, this will lead to more people finding your content, leading to a wider reach and impact. Your content marketing strategy will be what sets you apart from the crowd.
Connecting SEO and content marketing will generate better outcomes. Thoughtful content planning and promotion will help you leverage the power and longevity of content marketing and SEO. Has your business had success by using an SEO driven approach to content marketing?