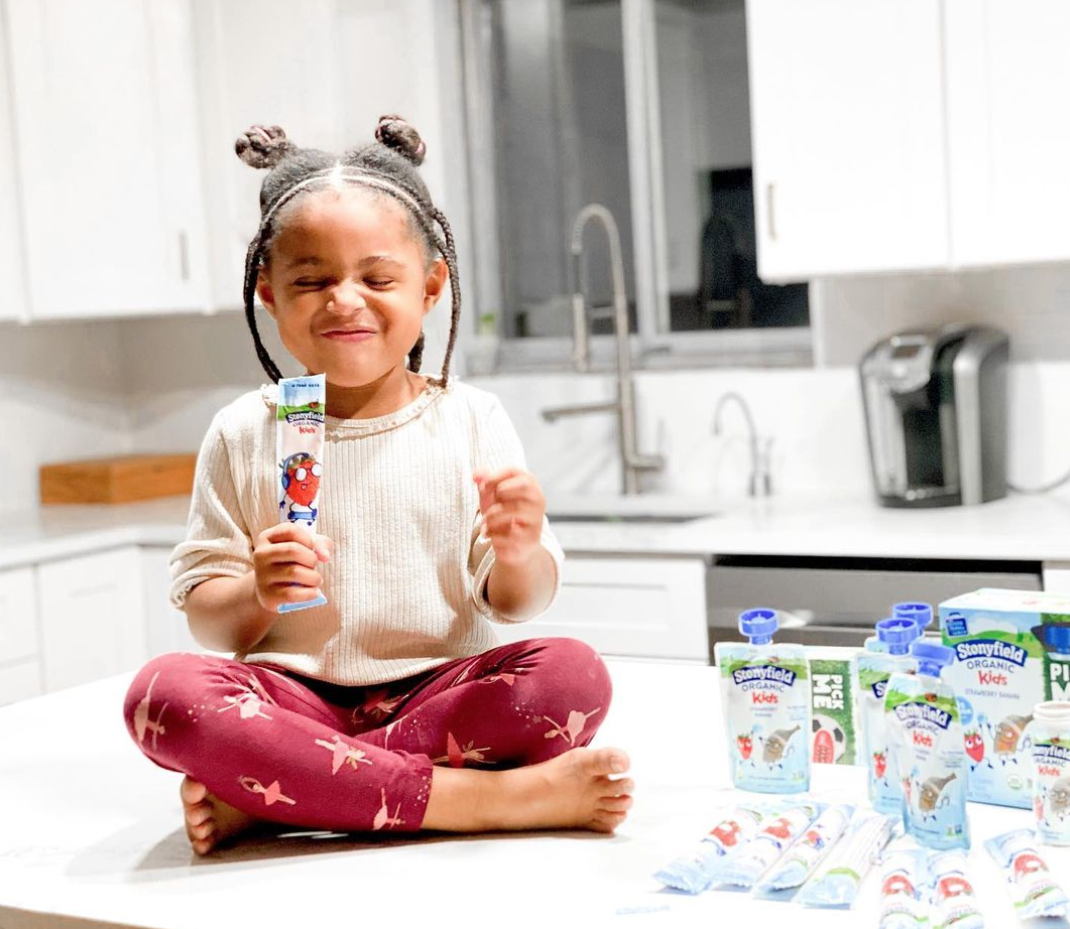 3.4M
Impressions
(Goal: 1.1M)
7.8K
Clicks to Stonyfield Landing Pages
501
'Intent to Purchase' Comments
Brand Challenge:
Stonyfield came to us for a program that explored using shoppable Instagram posts in order to promote interest and contact-free sales for their Baby & Kids yogurts during COVID-19 shutdowns.
The Sway Solution:
Our influencer sourcing strategy included identifying Millennial parenting influencers who were active on Instagram, and who also shopped at Walmart, Target, or Kroger. Influencers were given flexible content prompts to share the authentic reasons they and their children enjoy Stonyfield, allowing for a variety of messaging that culminated in one strong call to action.
Audiences were prompted to click through from Instagram to a retailer landing page with a prominent "add to cart" option (facilitated via third-party solution from Logiq).
High-engagement influencers and strategic paid media placements generated above-goal click-throughs to the store websites, ultimately leading to thousands of cart transfers with product sales valued at over $60K.
Interested in learning more about using shoppable posts or other social marketing tools? Contact us today, for more details on how we can help your brand.