Somehow International Women's Day feels so much more momentous this year. We don't want to get overly political on this venue (our personal Facebook pages have enough of that to go around), but after the election, our goal to lift up women became that much more important. We actually updated our mission statement to reflect that: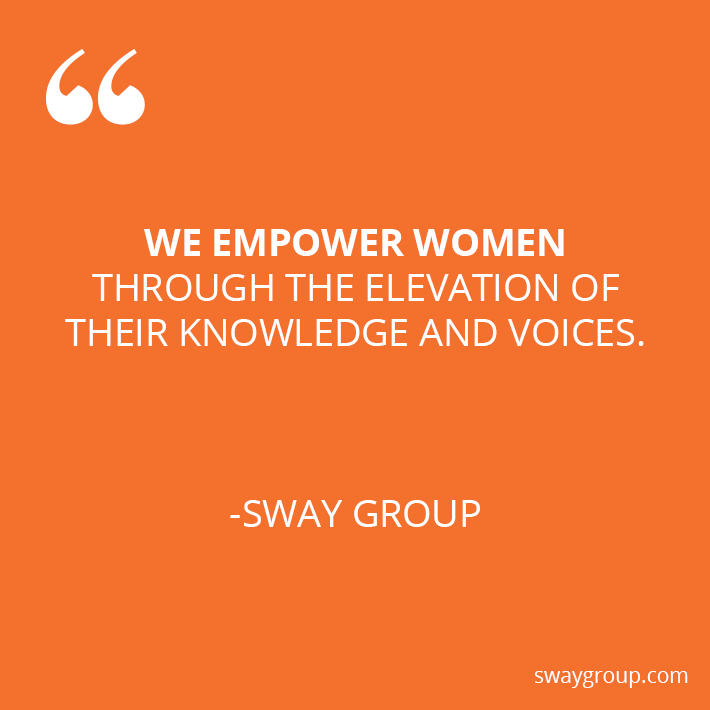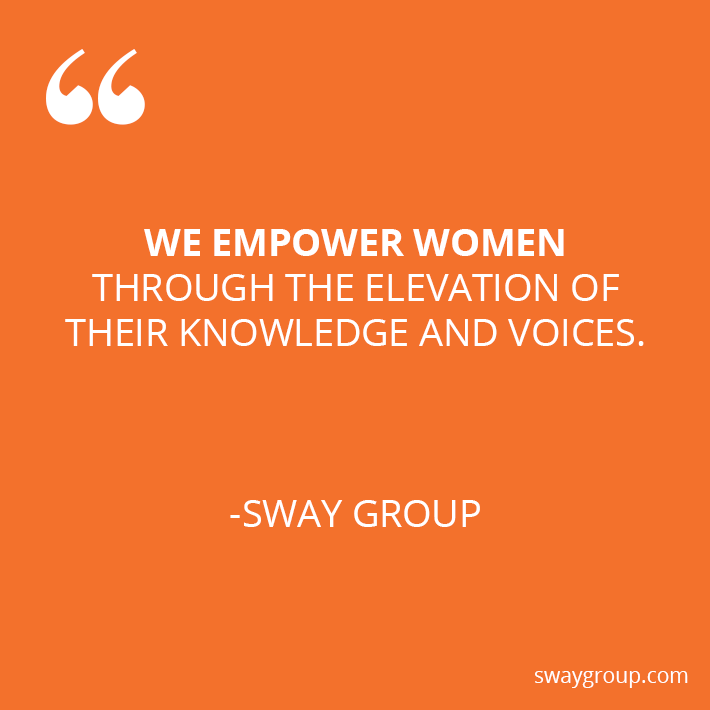 On Monday, the three Sway partners posted a video to our private team Facebook group sharing our "Whys." We thought it was really important that everyone who works for us understands why we started the business, why we continue to run the business, and what truly drives us. At the end of the video, we asked our employees to share their OWN "whys" in the comment section.
We've been reading through these over the last couple of days, and in honor of today's holiday, it seemed only fitting that we share them out.
What Our Team Had to Say About Working for Sway
"I had a need to be surrounded by strong women and to allow and help women have their voices be heard. I loved blogging, and hearing other women tell their stories and spill their hearts. I loved how women could make a living working in this space but saw the other side of the marketing budgets and knew all too well that they weren't getting compensated what their voices were really worth." Erin Bess, Senior Client Services Manager
"I have been able to fulfill a part of me that was missing. I feel that there is an amazing group of women that I am surrounded by, and that while we all have different stories, it is somewhat the same." Leah Leatherby, QA Analyst
"My why is that I get to use my brain AND watch my sweet little girl run around the house rather than have her in daycare all day…. I've always known that work was an important part of me and something I wouldn't want to give up, and I am so thankful to have the opportunity to have the ability to work with this amazing, supportive group of incredible women. I fully realize that without Sway, I would not be able to enjoy both sides of my worlds as much as I do now!" Sarah Millwee, CFO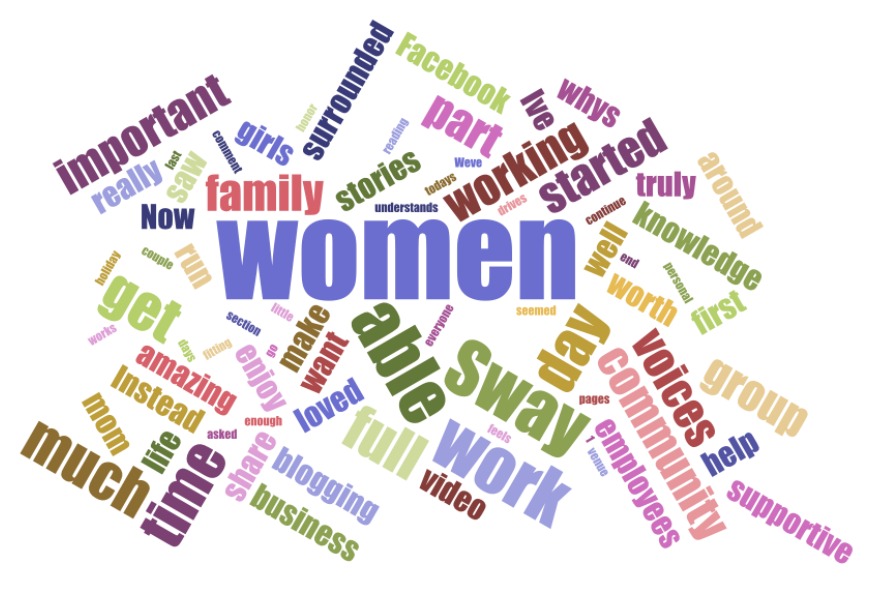 "I love being part of a company that is growing and where we aim to help women succeed (both employees and the influencers) instead of bringing them down." Stacey Erickson, Product Marketing Associate
"My girls. Not only being able to spend time with them, which is difficult if you work a corporate job (and have to commute and have to travel), but because working from home allows my girls to see the value in what I do. Not only for my family but for Sway as well. They understand my contribution to our family and I truly believe they will grow up having a better knowledge of self worth." Cheryl Dunn, QA Manager
"One of the reasons I started blogging was for the community. The relationships I've developed have been so valuable to me and have helped me get where I am today. The very first community I joined was SITS and from day #1 I was so impressed with the positive and supportive community they started. Now here I am, 7 years later working for SITS/Sway being able to offer women awesome paid opportunities." Tina Seitzinger, Influencer Network Manager
"My parents are divorced and my mom singlehandedly raised me and my older sister. She is a full time physician AND a full time mom. From first hand experience, I saw that women COULD do everything and that you didn't have to make a choice between having a career and raising a family. Sway enforces and underscores that ideal. Since I work remotely, my time becomes so much more productive. Instead of wasting hours commuting back and forth, I'm able to get in a full day of work AND cook AND exercise AND write my book AND blog AND build my blog/social media presence AND have an active social life. Sway has empowered me to enjoy a full life of AND, not OR." Nikhita Kamath, Influencer Network Associate
We invite you to meet the rest of our team and learn more about what makes Sway Group a leader in women-owned businesses.