When it comes to digital marketing tips, there is information on the Internet that it can be tough to figure out what advice to follow. For most brands, influencer marketing is one tactic within a larger digital toolbox – it integrates with content, brand AND social strategies. With that said, it does not stand alone.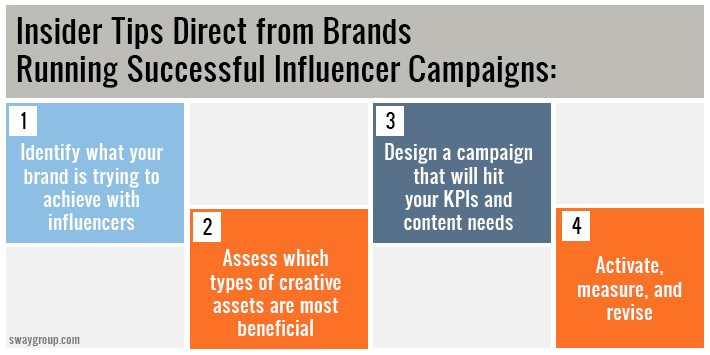 Digital Marketing Tips Direct from Brands Running Successful Influencer Campaigns
At Sway Group, we have a team of skilled Insight and Strategy experts who monitor each and every campaign in order to optimize a client's marketing strategy.
We asked them what's considered "important" for influencer marketing and why marketers consider it a vital asset to any digital marketing campaign.
To answer this question, we've assembled our strategy team's top digital marketing tips on how to utilize influencers and extract maximum benefit for your brand:
1. Identify What Your Brand is Trying to Achieve with Influencers
It's imperative for your brand to identify what you want to accomplish from your influencer marketing at the very onset of your campaign. What are your key performance indicators (KPIs)? They can range from driving brand awareness to purchase intent to reach. Many clients are simply looking for heaps of amazing content. The added bonus is the engagement the influencers are able to generate for the content they create.
By identifying KPIs in advance, we are able to select the most appropriate influencers, determine the best platforms and determine how to apply a coordinated media spend once the content is created.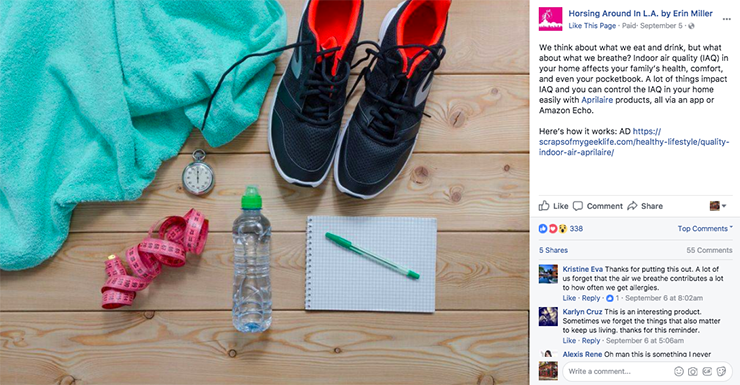 2. Assess Which Types of Creative Assets Are Most Beneficial
No matter how much content your brand is generating, you probably wish you had more. But what kind? For food brands, you might need to populate your Facebook page with seasonal recipe demonstration videos or load up Pinterest with holiday recipes as Q4 gets underway. As a fashion retailer, you may be trying to showcase how your company makes a specific accessory that is on-trend and can be worn with different types of outfits.
If you allow influencers to create these types of assets for you, you can have a plethora of photos, videos, and quotes that can turn into months of social media content for your brand.
3. Design a Campaign That Will Hit Your KPIs & Content Needs
Don't hire influencers just for the sake of hiring them – hire them with internal and consumer-facing goals in mind. It's important to find organic brand advocates to help spread your brand's key messaging. Influencers can produce 10x the quality of content if they feel passionate about your brand and what you have to offer.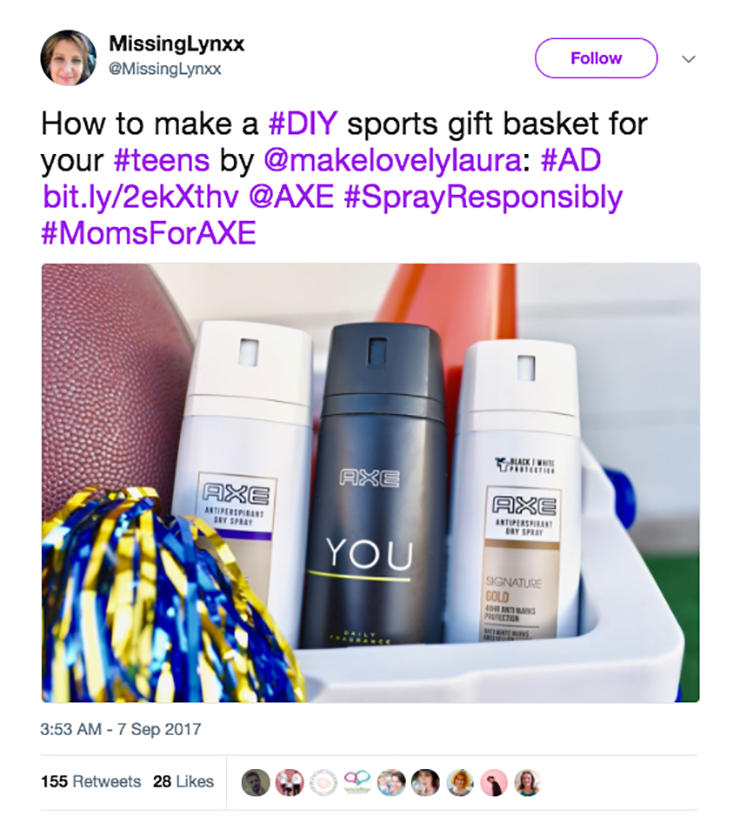 4. Activate, Measure, and Revise. And Then Activate and Measure Again.
We saved our best digital marketing tip for last: Influencer marketing isn't a one-and-done campaign. Each influencer marketing campaign yields valuable data points and key insights. For example, maybe a certain type of visual outperformed others on Instagram or a tone of voice took off on Facebook but fell flat on Twitter. You can never assume the same strategy will work on all platforms. Do a campaign. Figure out what you could have done better. And then do another one. Influencer marketing is an iterative process!
Keep Reading
Looking for more tips to on how influencers can help your brand? Then check out the links below!