Building a content marketing strategy can feel overwhelming. We broke it down into these content marketing guidelines to offer you some guidance and help form your strategy from the bottom up.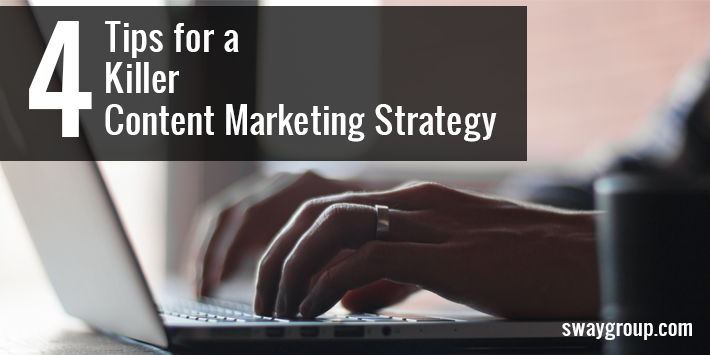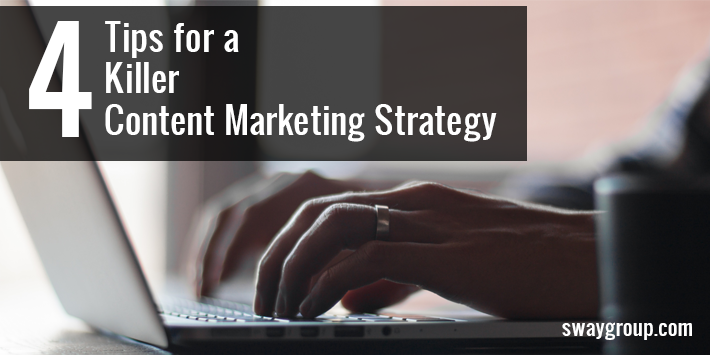 Content Marketing Guidelines
1. Know your audience
Get inside your target's head by viewing discussion forums and popular trends on social media. Identify the themes your audience is actively already sharing. Stay on top of the latest news and follow thought leaders in the industry. Recognize the tone and topics that resonate with your target and base your content marketing strategy around them.
2. Back it up
Make a point in your content. Support your case with research and facts that give weight to your statement. Include surveys, infographics, visual displays and expert insights and quotes when relevant, further building trust and positioning expertise with your content marketing strategy.
3. Determine the best format
Now that you have an idea and a base, determine what format will best highlight your content. Is it a complex idea best broken down in an infographic? Does this topic call for a blog post fleshing out your main points? The right display of your content will help your ideas go farther and gain more traction with your target audience.
4. Test and refine
The hard part is over, but your work can always get better. Share your content with multiple perspectives to get a good understanding of the traction you can expect. Ask questions and don't be afraid of revisions. Walk away if you have to and come back to it at a later date to gain distance from the content. Take a look with fresh eyes. Edit and refine to develop the best content for your target audience.
Now with these content marketing tips in place, your strategy can really take off. Get started to develop content that will work harder to deliver on your end goal – reader engagement.
Keep Reading:
Looking for more info on content marketing strategy? These posts should help:
Let's Make Your Next Marketing Campaign a Success:
After developing a killer content marketing strategy, take it up a notch by supplementing it with an influencer campaign. We can help enhance any marketing campaign with influencers – contact us to learn more: